Bitefight
Bitefight is a free browser based RPG. War between vampires and werewolves, choose your side. Challenge other players, gain benefits and rankings. In the city you can purchase weapons to perform well in fights. Get a job to earn gold. Vampires can go hunting to gain experience and gold. Select a hideout to protect yourself. Upgrade the hideout to increase your defense. In the city you can find a library, church, tavern, merchant and much more. You could be a member of a group. The game supports many different languages.





(45 votes, average: 2.6 out of 5)
Rate it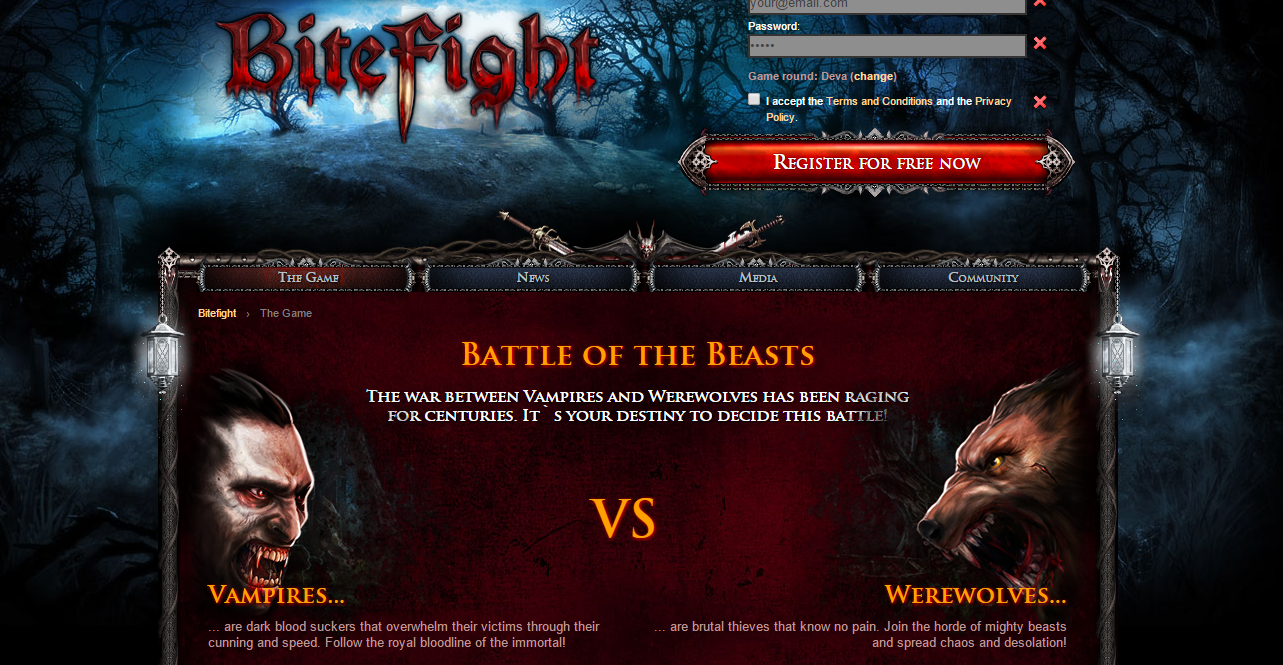 1

comments on

"Bitefight"
Little Dragon
July 15, 2016 at 07:27 pm
Hated this game back then; hate it now.