BlackFOX Operation
BlackFOX Operation is all about fighting and strategy. As a army general, lead your army in battles to gain honor and glory. Resources are important part of the game. To build and upgrade buildings you need resources. Each building opens up an addition feature for you to use. Attack nearby bases if you feel like testing out your army. Do you have what it takes to become the master of the master of the battlefield? Time to find out! Game is made by Digitalis Studios who also own the popular Antaris Legacy and StarsQuest games.





(4 votes, average: 5 out of 5)
Rate it
BlackFOX Operation images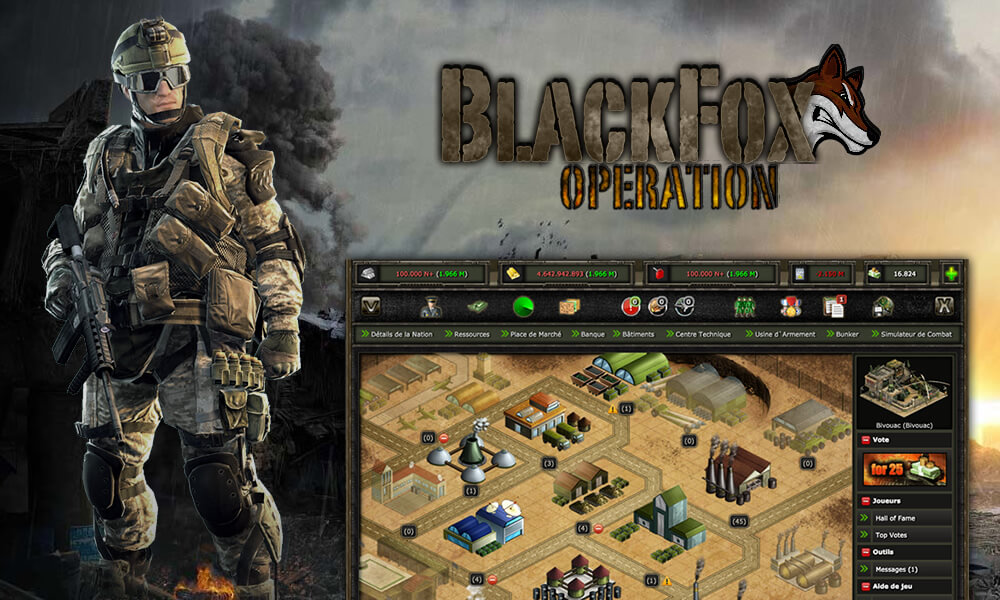 1

comments on

"BlackFOX Operation"
General_Patton
April 30, 2017 at 03:13 pm
Hi guys !
The first version was very good. The new v2.0 will be so much amazing ! I love this game, I played since years. New team is very helpful and players are really friendly. I recommend you to come here. Have a nice play my friends.