BloodCoded
BloodCoded is a society based browser game. Keeping a very classic approach regarding overall user interface design. Level based experience with limited HP and Energy. You start in a Shack with a 1,000$ in your wallet. Choose between various activities like Streets, Gym, Crimes, Jobs, Hospital, Jail, School or Mine for Gems. Walk the streets in hope of finding Crystals. Very lively chat with friendly attitude towards new starting players. Increase your stats like Strength, Agility, Guard, Labour, IQ.





(16 votes, average: 3.69 out of 5)
Rate it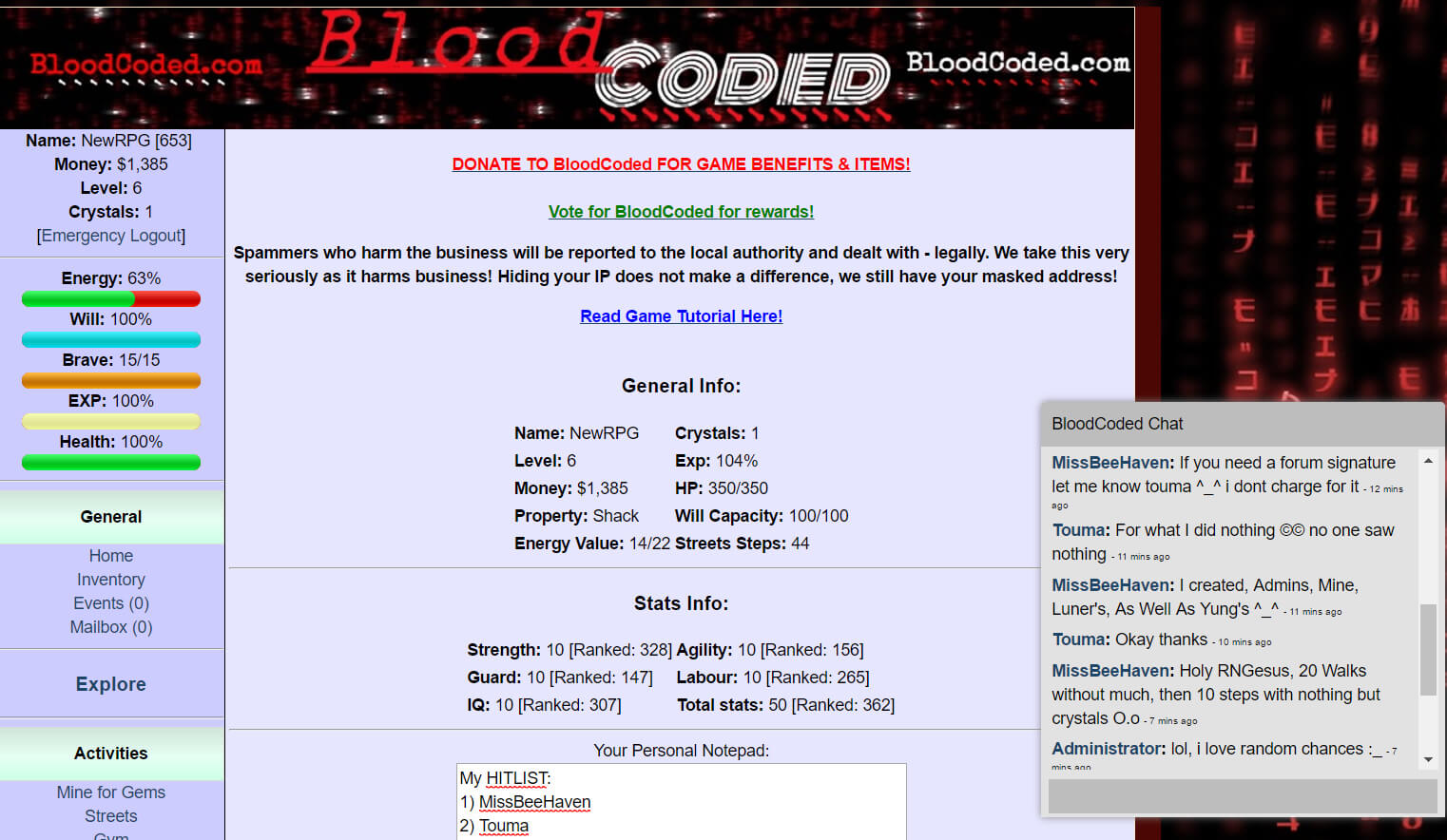 5

comments on

"BloodCoded"
Bloodcoded fans
April 03, 2019 at 09:42 pm
I think the website is shutdown forever ? F
Wolf Queen
December 29, 2018 at 10:50 am
Fix the danged servers already
Makaveli
June 11, 2018 at 10:48 pm
Fix the servers!!!!!!!
Kolton
July 19, 2017 at 10:12 am
Great game, great features. Very fun, very friendly game. I think almost anyone would enjoy it. Crazy addicting and you will get caught up into it wanting to become the greatest and best. Work your way up the ladder.
Johnny
June 14, 2017 at 02:36 am
Exciting game which brings back the classic text based RPG theme with modern features such as the stock market, mining etc. Loads more features to come, game growing rapidly...