Bloodletting
(Online since

2006

)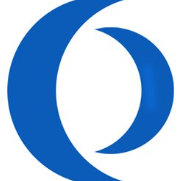 Bloodletting was designed as a button clicking RPG, however we soon realized that we were attracting a high amount of female players as well as aspiring writers. We attributed that to two things, for the first part, it was the romance of the Vampire genre that appealed to women. For the second part, the forums where players could tell their characters stories took on a life of their own. In addition to an influx of female players, which make up about 60% of our player-base, we started seeing people that were aspiring authors and those just wanting to improve their writing skills, sign up.

Bloodletting is now a game where the "story" of the character is at the forefront of the game play. Writing your adventures and interacting with others in the same manner is what drives the community in both its social aspects as well as its economy. There is plenty of adventuring to be done in between the writing. The top players in game are those that have mastered oth the writing and button smashing aspects of the game.





(31 votes, average: 4.55 out of 5)
Rate it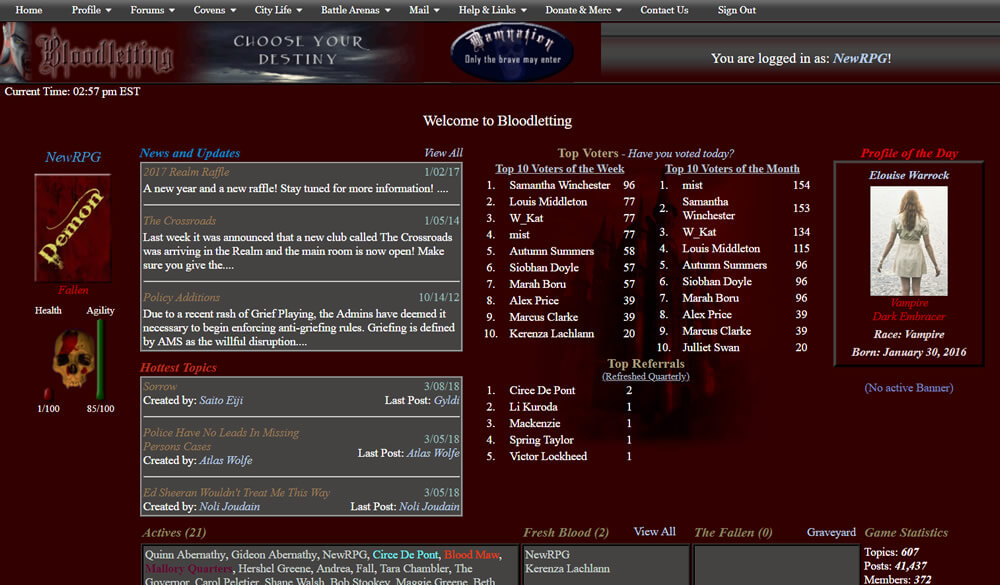 bloodletting-vampire-game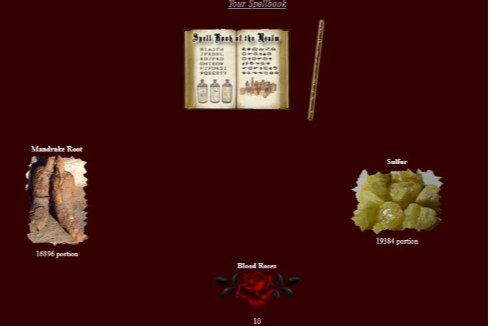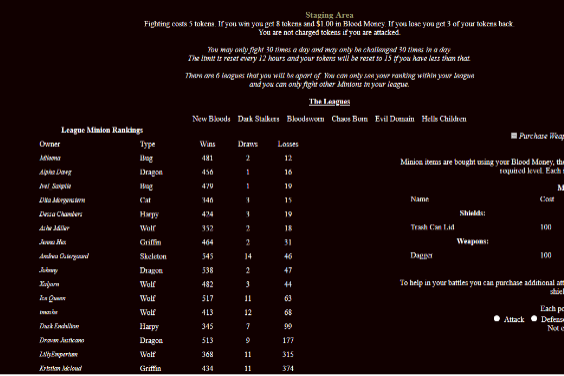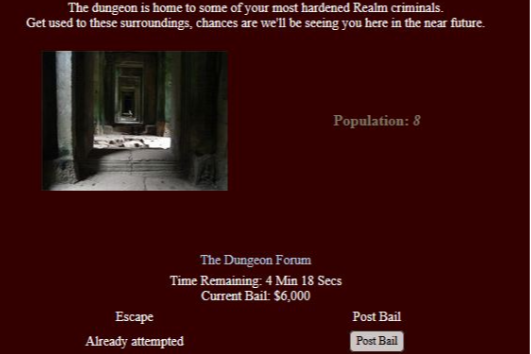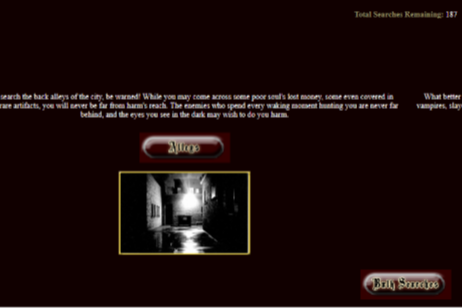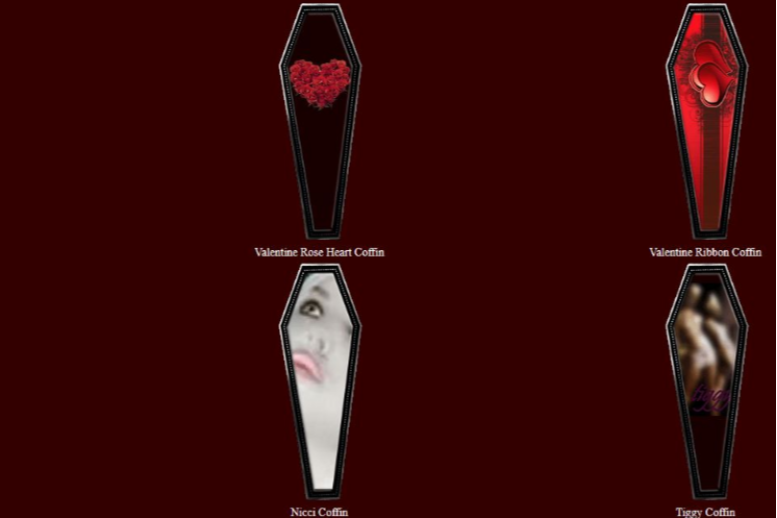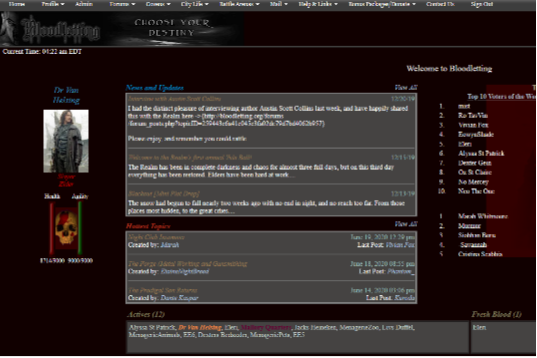 12

comments on

"Bloodletting"
William
May 31, 2022 at 03:20 pm
I've played this game for over a decade. I love the community of talented writers we have and I'll always come back. I highly suggest anyone and everyone give BL a try! It's an amazing experience.
Marc O.
February 10, 2022 at 04:29 am
I've been playing since 2007 and its always been an addictive experience, a little drama here and there but it just keeps things interesting.
Rex
December 04, 2021 at 12:26 pm
I've been playing since 2012 running the same player, and enjoy the wide variety of the game. Button clicking or writing it's all there, the stories along are worth joining up and reading through.
Caleb
October 02, 2021 at 12:28 pm
I have been playing this game for 10 years and had many characters throughout that time. I've made great friends during that time. If you just want to write you can do that, if you just want to click you can do that! If you want to do both that's even better. You imagination is the limit on the kind of character you can create. Leveling starts outs easy and then becomes a challenge! Check it out!
Ronan
October 01, 2021 at 11:44 pm
Been a player since 2008 on and off and game has something for every one from writing to the clicking aspects. I meet more then a few good friends on the game over the years. Well worth the play time and a look .
Mikaela
October 01, 2021 at 12:54 pm
I've been playing Bloodletting since 2008. It never gets old. There are always new characters, new backstories, new adventures to be had. If clicking is your thing, this game has it. If writing is more your forte, this is a great place to spread your wings. Can't wait to see you there!
Many Names
October 01, 2021 at 12:21 am
I have played there many years. Different characters over the years. Can't say enough for the good times spent there!
Kayla
September 30, 2021 at 08:24 am
If you're into click games, this game has great mechanics! It also has an rp aspect where you can write out stories by yourself or with others! Highly recommended!
Beth
September 28, 2021 at 03:43 pm
Have been playing for years now. Great place to write and explore different lore!
MB
April 07, 2018 at 11:10 pm
I have been playing this game for YEARS. It is entirely player driven. There is SO much to do. You can engage in active roleplay with writers of all skill levels while simultaneously working on your combative skills. Don't miss this one.
Cc
March 23, 2018 at 05:47 am
Excellent game to freely explore imagination and creative writing skills.
Mike
March 10, 2018 at 11:06 pm
Excellent game for writers of all skill levels!