Bootleggers
Bootleggers is a browser-based multiplayer mafia game set in 1930-s in the United States. In the game you are a gangster who competes with other players all around the world. In the beginning you will be able to pickpocket. As you play more active and grow, you'll be also able to steal cars and be a part of organized crimes. Get better every day and try to be the best mafia.





(36 votes, average: 3.08 out of 5)
Rate it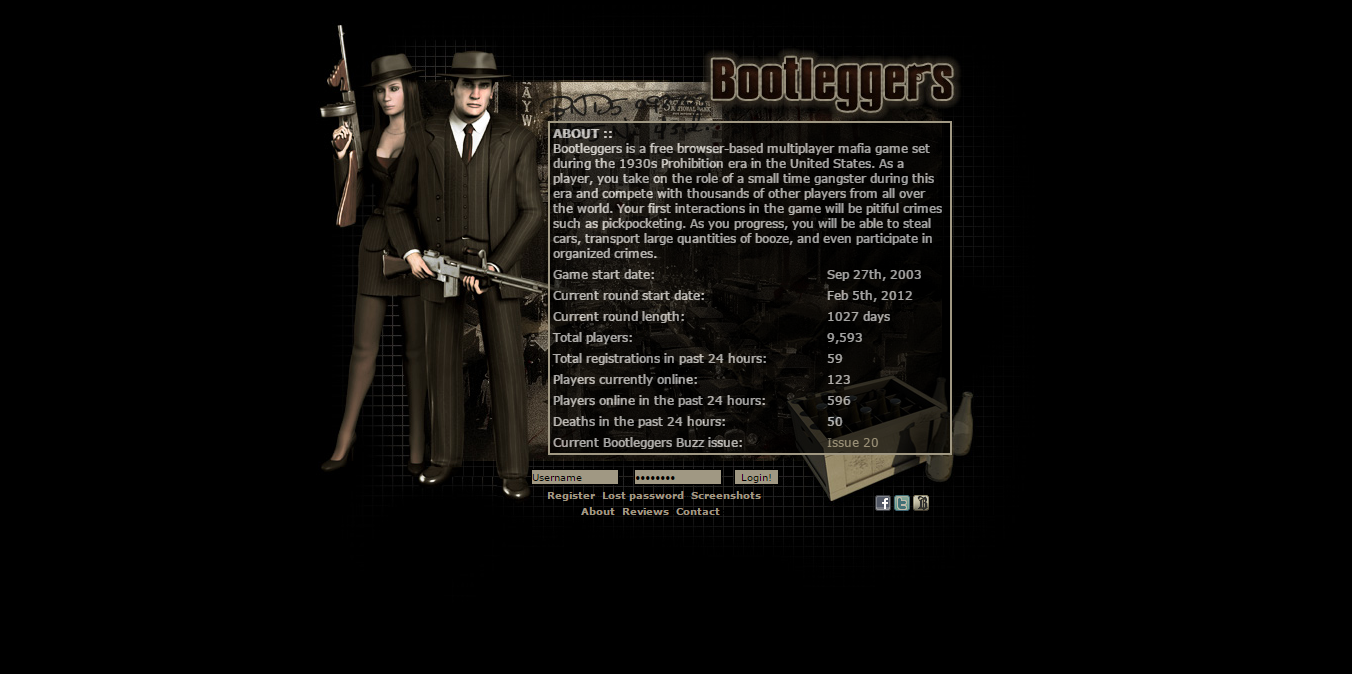 6

comments on

"Bootleggers"
runninwild
July 18, 2022 at 12:30 pm
Been playin for a couple years...great game , good staff. Excellent community
Winegummy
December 01, 2020 at 06:49 am
Bootleggers is a good game for leveling up a gangster through petty crimes.
....
August 15, 2019 at 10:42 am
The staff is nice there, there is a decent amount of active players compared to other mafia browser games. The only downside is that it seems that the dev is unresponsive, hes active, but don't verify your gold that you paid for with real money. It's a good game though.
Mike
March 01, 2019 at 02:07 am
garbage. corruptes as fuck
Nemo
February 08, 2019 at 11:20 am
Best mafia text based game around
BoomMe
December 28, 2014 at 07:39 am
Very good game. Fight against each other or work together to fight against someone else :D
Fun game and been playing for a long time, recommend it to everyone!