Bots 4
Bots 4 is a free browser based fighting RPG. Earn trophy points to buy buffs that have magical effects such as battle speed, certain percentages of experience and energy. Train your dexterity, strength, intelligence and constitution to become more powerful. Visit showroom to buy weapons and train yourself against Trainmate. Join an existing clan or create one yourself. After level 2 the fighting gets really aggressive. To register a tournament you need be at least level 20.





(34 votes, average: 4.35 out of 5)
Rate it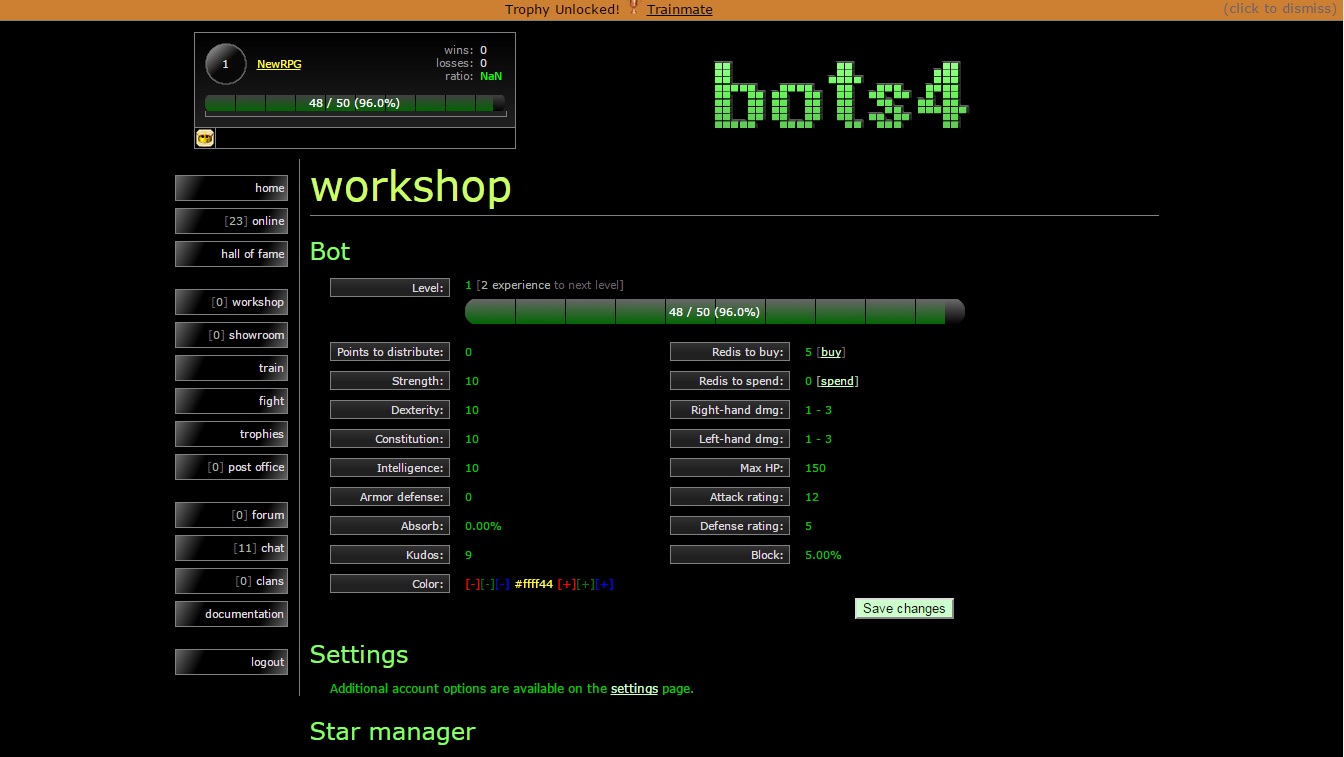 2

comments on

"Bots 4"
Satanic Jesus
July 23, 2015 at 08:54 pm
Annoyingly Addictive, Definitely a game to give a go in your spare time
Shoegazer
July 23, 2015 at 04:39 am
On the surface its a simple game, but there are many nuances and strategies involved with succeeding / winning. I encourage anyone who have to sit in front of a computer for work / school / fun to check it out. Send me an in-game message (bmail) and I'll be happy to get you off on the right foot.