BrowserQuests
(Online since

2016

)
A unique approach to online role-playing games, BrowserQuests harkens back to the more traditional, pen-and-paper "old-school" RPGs where a gamemaster ("GM") would interact with a player to describe what her character can see and do, then allow that player to choose an action before determining the results or consequences of that action (usually through some sort of die roll) and then going through the process all over again. Hence, BrowserQuests is a single-player, persistent-world, primarily text-based RPG that leverages graphics, music and even text-to-speech narration to tell in-depth, heroic stories in an "old-school" fashion.
In keeping with the old-school approach, BrowserQuests leverages the Basic Fantasy RPG ruleset, an open source platform that is similar to more familiar pencil-and-paper RPGs like Dungeons and Dragons. This approach facilitates the use of a virtual GM and helps make the game "feel" like an actual gamemaster is directing and referreeing play. The system itself automatically tracks and records all player statistics, including up to nine separate "heroes" who may join the player's adventuring party over time, their equipment, quests that they're undergoing, etc.
Unlike most computer-based RPGs that focus on killing monsters, gaining loot and significant dungeon grinding, BrowserQuests is heavily reliant on STORY and reads almost like an interactive novel. When a player enters a new encounter area, she is allowed a variety of options regarding what to do, certain options of which will advance the story and provide additional information until the area itself has been resolved (and there is little left to do). The player is almost always acting on behalf of a specific quest; multiple quests constitute a "module" and multiple modules constitute a "campaign" (currently, "The Sorrow of Sisla" is the game's only campaign but more are planned).
New players are welcome to browse the game and create a hero of their choice to get started, selecting a race, class, initial ability and behaviorial scores, a gender, an online graphic avatar and finally a name. After a short tutorial (which can be skipped if desired), the player begins within her home village of Tabin, where she must first equip herself as a new adventurer at the local village merchant. Currently, three entire modules--approximately four to six hours of game play--are available and a fourth module is in development.





(2 votes, average: 4 out of 5)
Rate it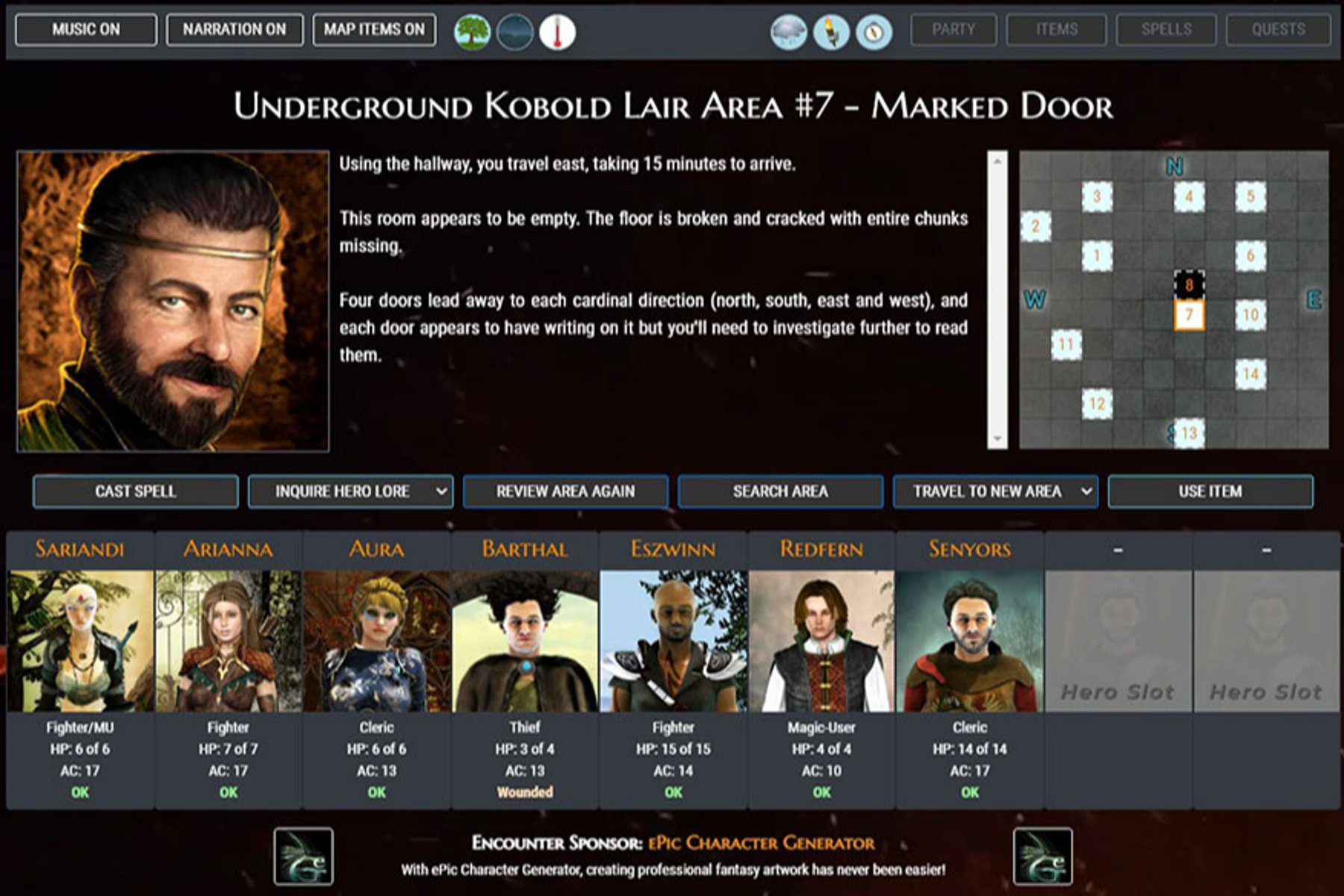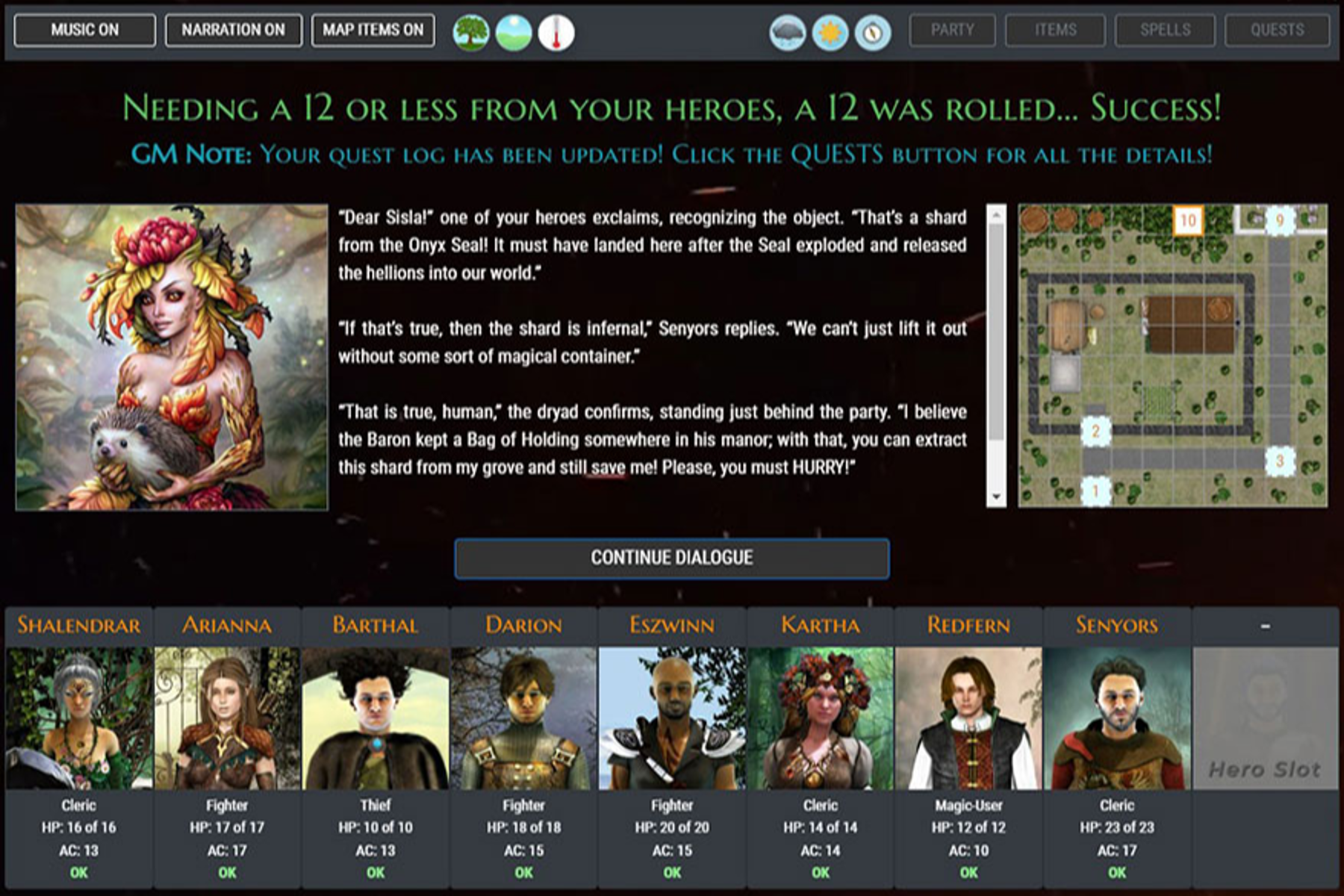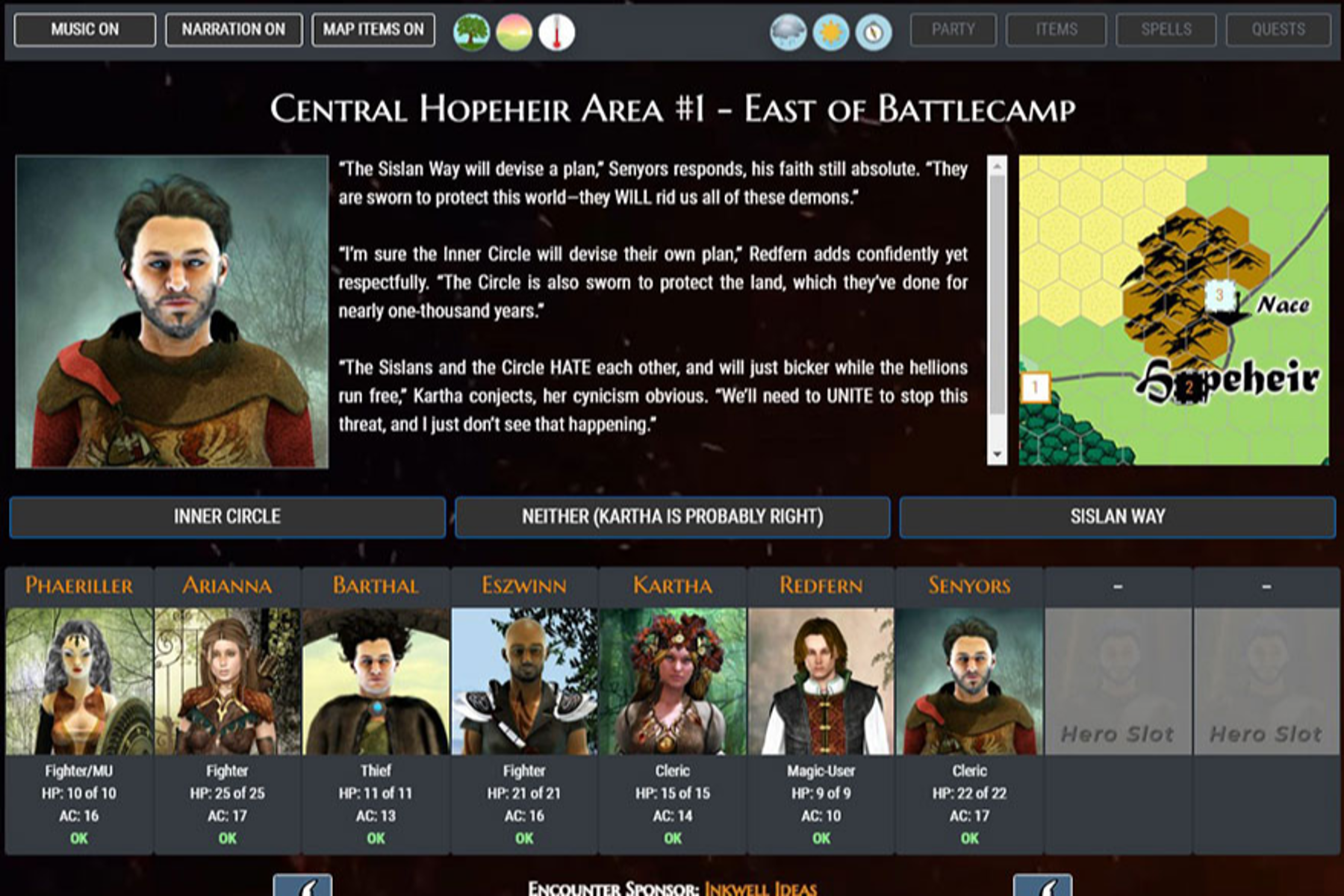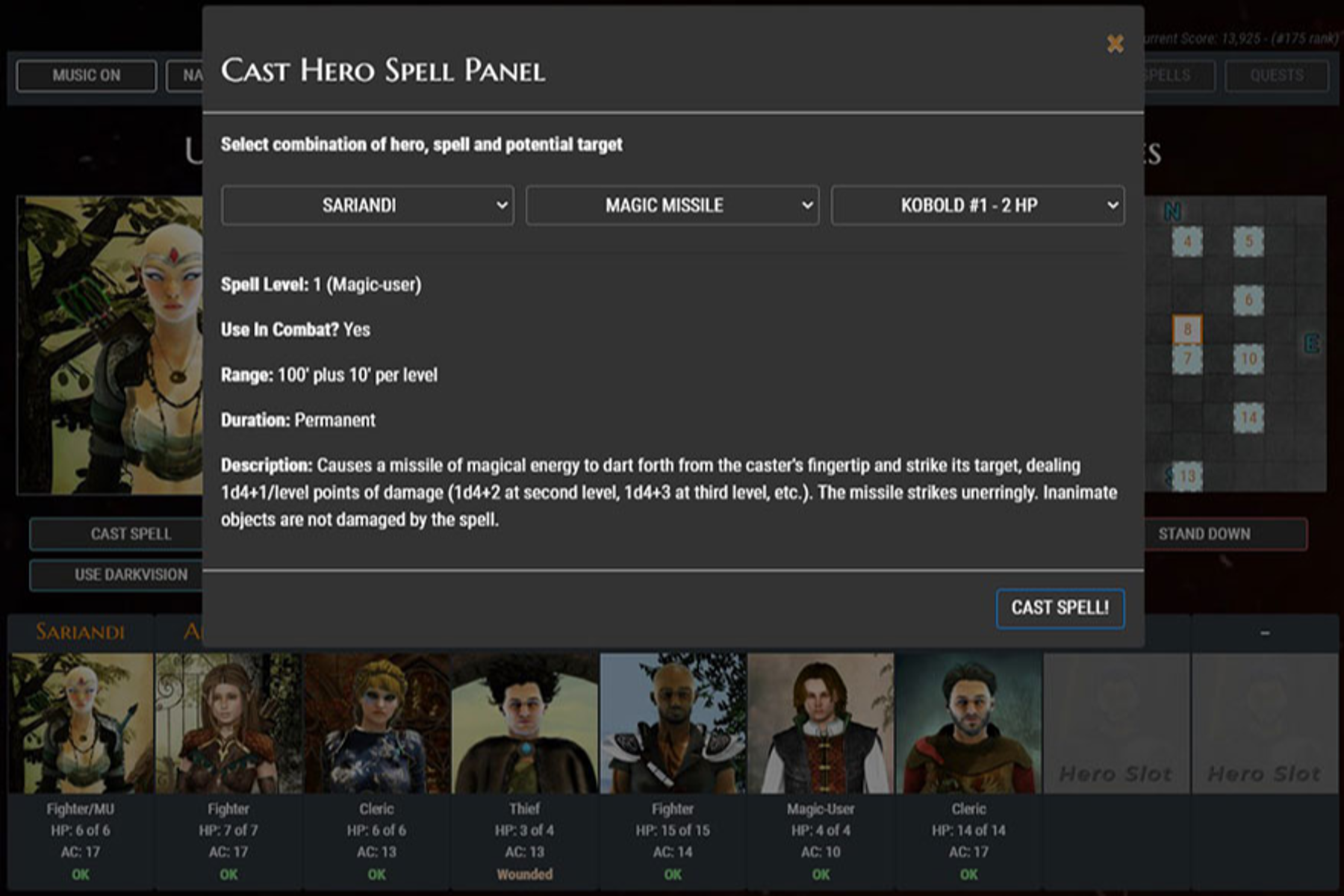 1

comments on

"BrowserQuests"
Yishmeray
December 02, 2021 at 03:31 am
I have played browserquests to the current end.
I'd say its long suit is story. Interesting story line.
I'll play further when the next chapter is released.

On the down side:
- the UI/UX is obtuse and difficult (completely the opposite of the ideals in, say, 'don't make me think').
- way too much clicking
- non-intuitive division of information across the site (use item is one; manage items another)
- lag after each command is pretty painful

Haven't played D&D in 30 or 40 years, so maybe I missed something in there, but this strikes me as being a lot like it at some point in its history. Missed opportunity to branch out!