Charazay Basketball Manager (OFFLINE)
Charazay Basketball Manager is a free basketball management game. Tactics in an essential section because it allows you to create your team strategy. For example, you can change position, playing style, passing/shooting and the frequency of off-focus. Training contains dribbling, defense, passing, speed, footwork etc. Hire good staff, promote your players, play against other teams and win matches. You can also consider about designing the stadium court and expanding your stadium by building more seats. Keep an eye on economy to stay financially in balance, accept challenges and participate in World Cup.





(54 votes, average: 4.24 out of 5)
Charazay Basketball Manager images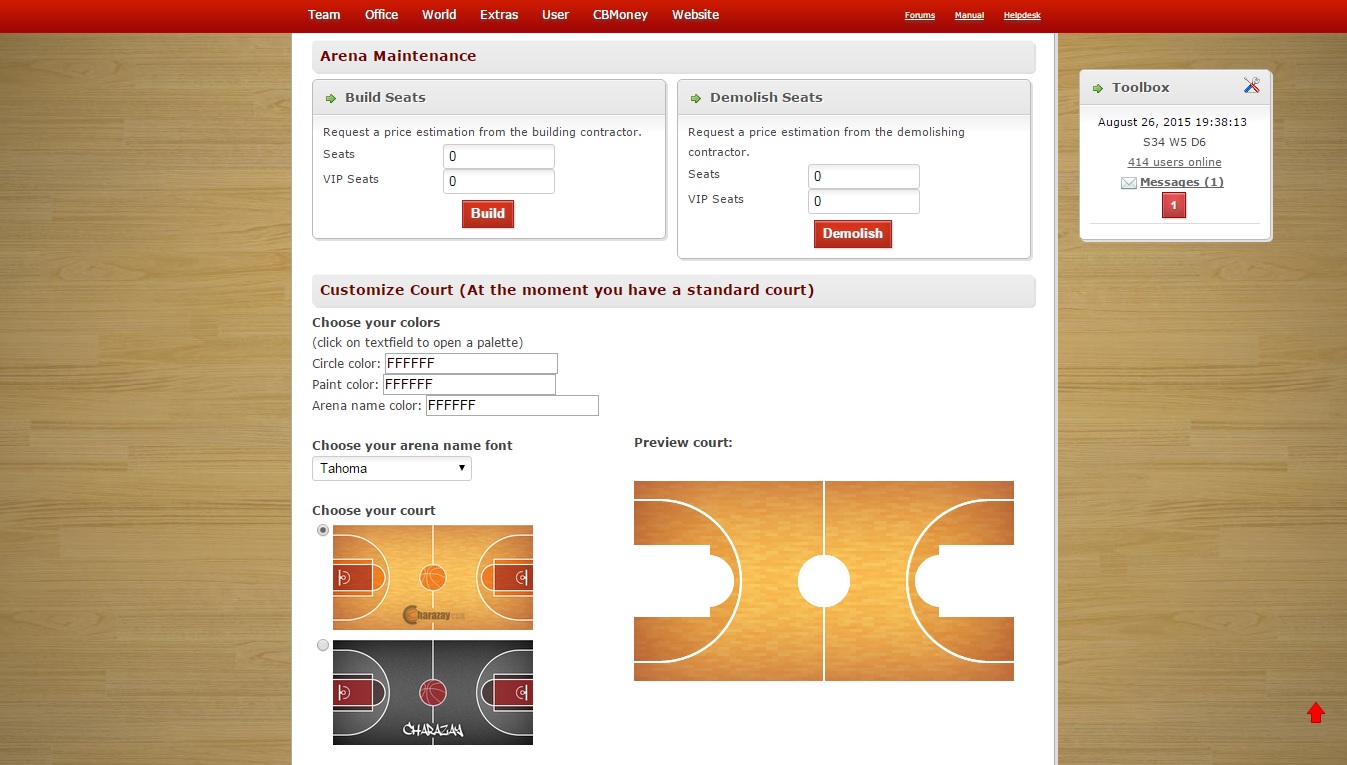 charazay-basketball-manager
6

comments on

"Charazay Basketball Manager"
Rinos
August 18, 2022 at 07:34 am
Themo gamiesai
Linas
April 13, 2018 at 09:24 pm
This was good game, but it is dead now.
Moved to bballzone.net - also very good and realistic game.
Tom
November 16, 2017 at 02:24 am
This game is dead! Closed down the end of August, 2018.
ClassicSavage
September 02, 2015 at 03:50 am
Where the hell is the login, there is only register and if you go out you cant log back in wtf
Jason
August 27, 2015 at 06:11 am
Game for smart people or casuals who likes basketball simulators. Competition gets tougher as you advance but also allows players to go on their own pace in the team.
Ale92
August 26, 2015 at 06:08 pm
Charazay starts slowly for new users but then it becomes very addictive.
Setting good tactics and be good traders is very important to succed in the game, where you can meet many new friends and have fun on the in-game forum or on private federations.
Also, paying doesn't bring consistent advantages (just make easier somethings and nicer others), and that's very important.