Chronicles of Merlin
Chronicles of Merlin is a web-based MMO game. Your goal is to fight enemies and help Merlin. There are different buildings and each facility has its own purpose. City Hall is important for a tax collection. Tower of Trials is a place for a hero training. In campaign section you can look for other armies and start battling. Attacking increases your battle points and gear. You might take a look at the battle report to analyze the tactics of other players. Joining an alliance requires choosing a kingdom.





(2 votes, average: 3 out of 5)
Rate it
Chronicles of Merlin images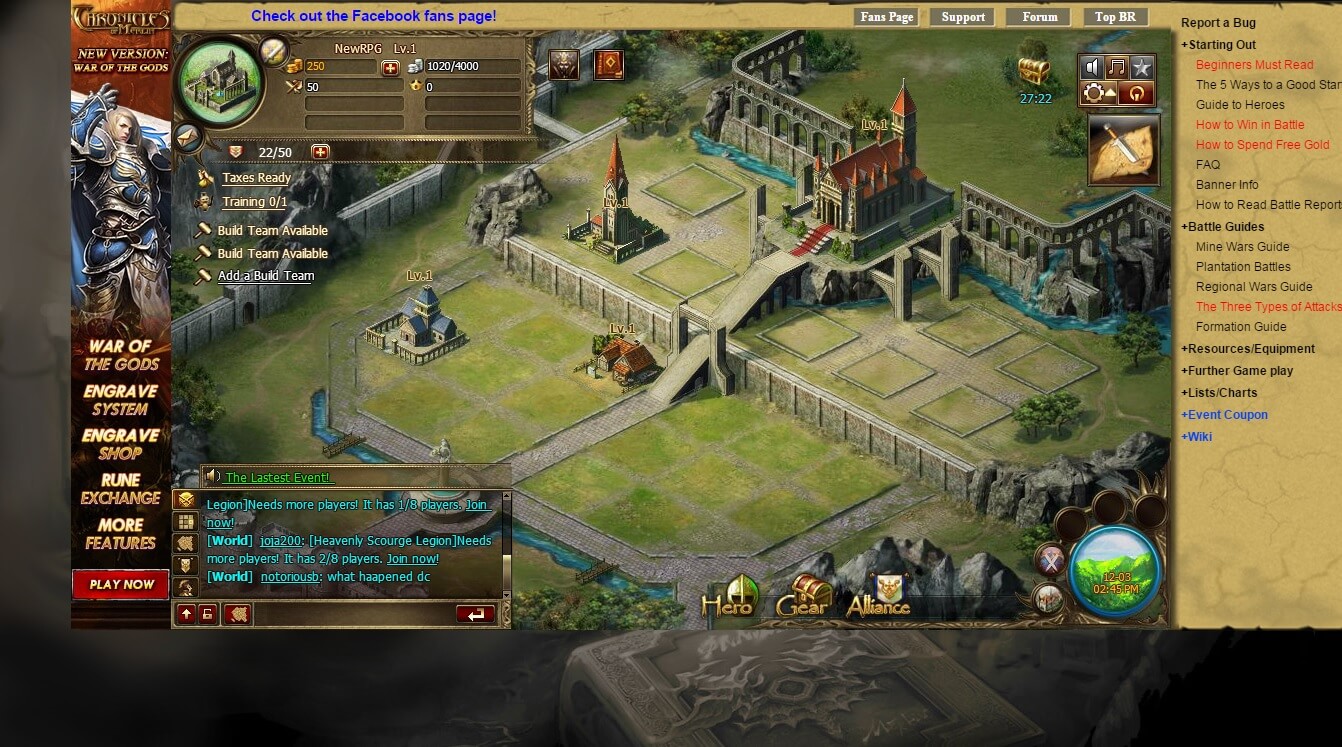 2

comments on

"Chronicles of Merlin"
orangestorm
June 29, 2022 at 10:50 pm
turn it on!
GearAnce
March 03, 2019 at 09:36 pm
Heavily P2W game as most "free to play" games nowadays are. The more you invest into the game, the more powerful you get - that's about it.