City Empires (OFFLINE)
City Empires is a web-based city/empire simulation game. In 2016 there was a war which destroyed almost everything. Now, when years have gone by, you have a chance to create your own village, city or empire. Be a leader in social group and talk with other villagers. Be careful because some of them are friendly and others not so much. Make these big decisions today!





(7 votes, average: 2.57 out of 5)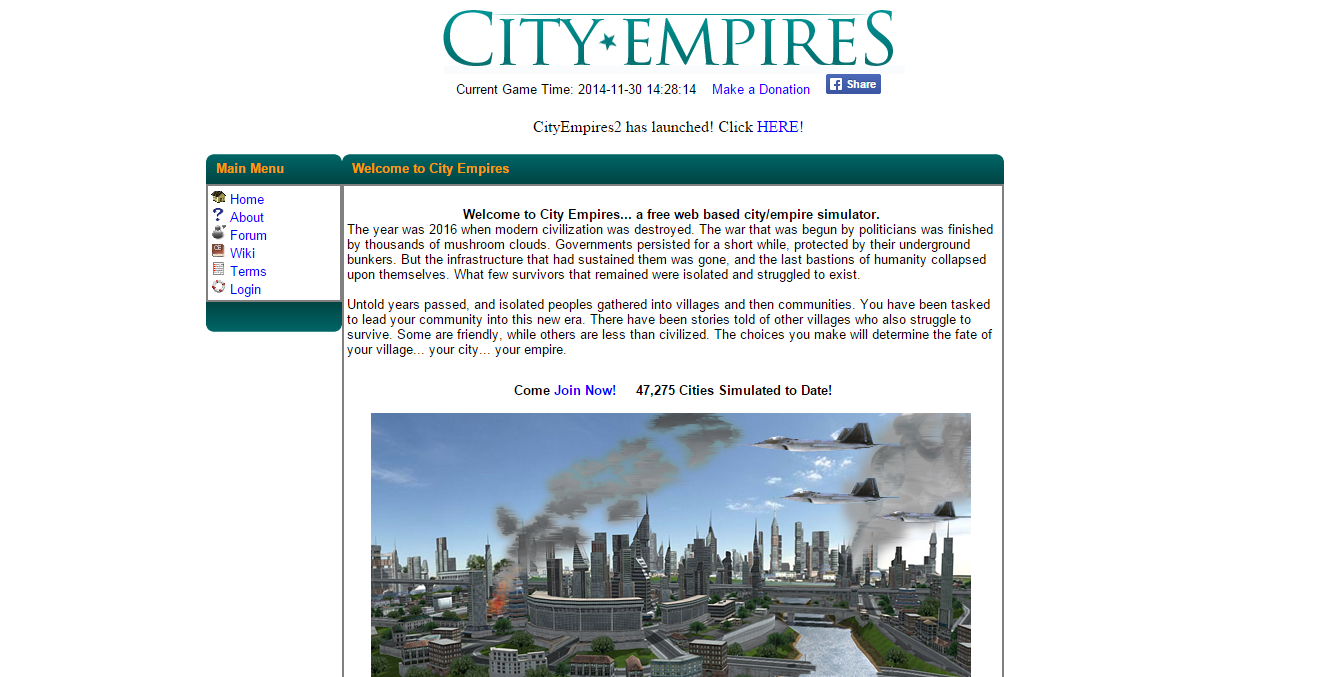 2

comments on

"City Empires"
orangevorm
February 03, 2022 at 03:55 pm
Someone starts this game?
Tatu
April 28, 2017 at 11:24 am
This game is long dead :D