City of Mafia
City of Mafia is a mafia themed role-playing game with endless opportunities. Besides committing crimes, you can run your own company and earn lots of money with your business. Being a successful businessman assumes participating in courses, so you could acquire new skills. Think about your dreams and don't give up before you've fulfilled them. Joining a gang allows you to make new friends and cooperate. Attack other players and become one of the most fearful mobsters ever.





(9 votes, average: 2.78 out of 5)
Rate it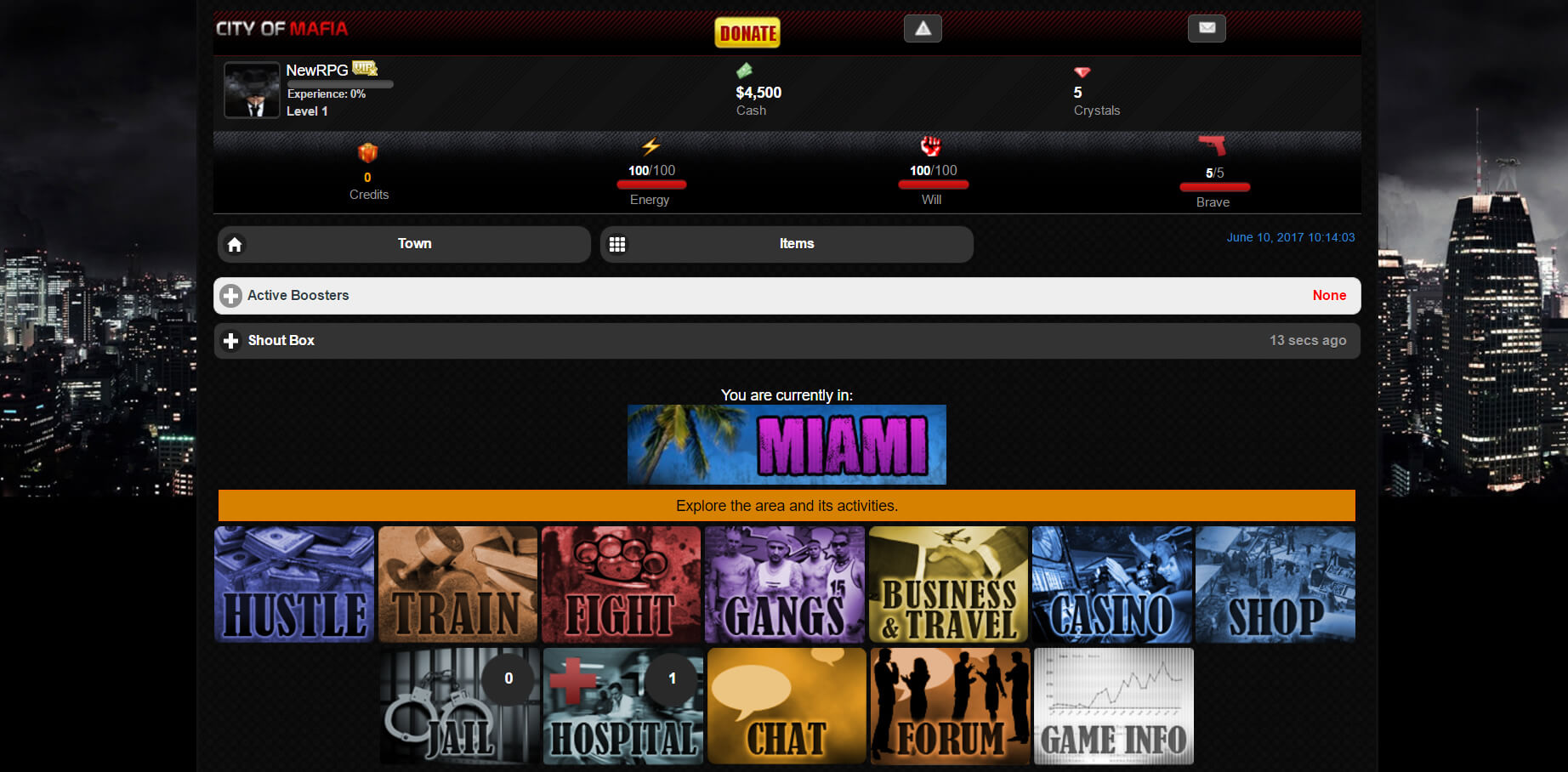 5

comments on

"City of Mafia"
Cory
August 22, 2017 at 07:19 pm
Everytime I try to register it comes back with a "fatal error"
Kitty
August 21, 2017 at 04:53 am
This game is owned by a con artist. He allows hackers to ruin his game. The owner needs to be stop. He always sells the game to a live Sucker. Then he will email previous players telling them he is back in business. Beware before you donate to his games.
moneeb
August 17, 2017 at 11:08 pm
This game is awesome. Highly addictive
DA
July 12, 2017 at 06:03 pm
It's not working.
princ3
July 12, 2017 at 09:51 pm
Literally playing it right now, I don't know if you experienced a temporary offline time or what the problem is, but I'm inside the game with other players so try again. If you still experience the issue, then where exactly does the problem occur?
ibrahim ali
June 14, 2017 at 07:07 am
This is really addictive. Bring on the classic mafia RPG!!!
Kitty
August 21, 2017 at 11:50 am
You're a damn Con Artist!!!!!! Shame on you!!!
SHALANDA ANDERSON
June 15, 2018 at 09:37 am
Try "Cityofgoons" game