Combat Grounds
Combat Grounds is a massively multiplayer online Role Playing Game. The game includes politics and is great for players who are interested in politics or want to rule the battlefield using words. There are many possibilities in this game. You can become either a Navy Seal, a Soldier or a Terrorist. Choose your path and conquer yourself to the top.





(14 votes, average: 2.29 out of 5)
Rate it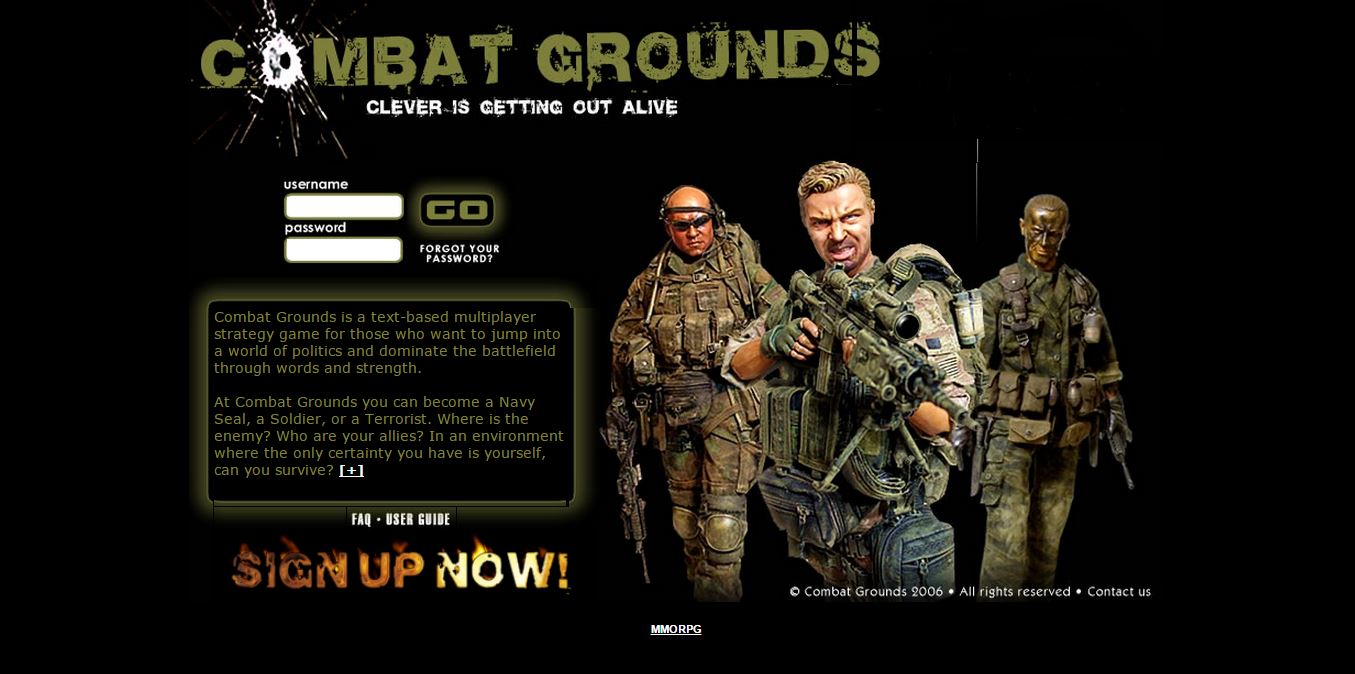 4

comments on

"Combat Grounds"
gmdave
November 02, 2018 at 05:55 am
Game can be fun but only with friends. However it is incredibly P2W and unless you join one of the top tier clans and pool money with them you will never win at all, ever. They pour hundreds if not thousands of dollars into the game to ensure their victory and if you don't "play" by their rules (the elite players that run the show) you will get nuked into oblivion every single round.

Not worth playing at all. It's incredibly toxic and wins are manipulated by real money transactions.
Anonymous
August 02, 2017 at 08:47 pm
Wish players would come back..
BearHunter
May 13, 2016 at 06:57 pm
That game owner steals email passwords, please beware of signing up to this criminal/fraudulent site
BoarHunter
July 10, 2016 at 12:09 am
One person out 100,000 that has played this game had an issue like that. Someone is just sad because they couldnt learn to play a game
CG
December 25, 2015 at 03:29 pm
Game is hard pay to win.