Command & Conquer (OFFLINE)
Command & Conquer is a fresh looking conquering browser game. It is a pretty unique conquering game. Take a control of your equipment to win the battle. This game also requires great strategy which is the key of this game. Play it and develop your strategic thinking to become one of the bests. If you join forces with other players you can advance faster. There are lots of visual images that spice up the game.





(32 votes, average: 2.75 out of 5)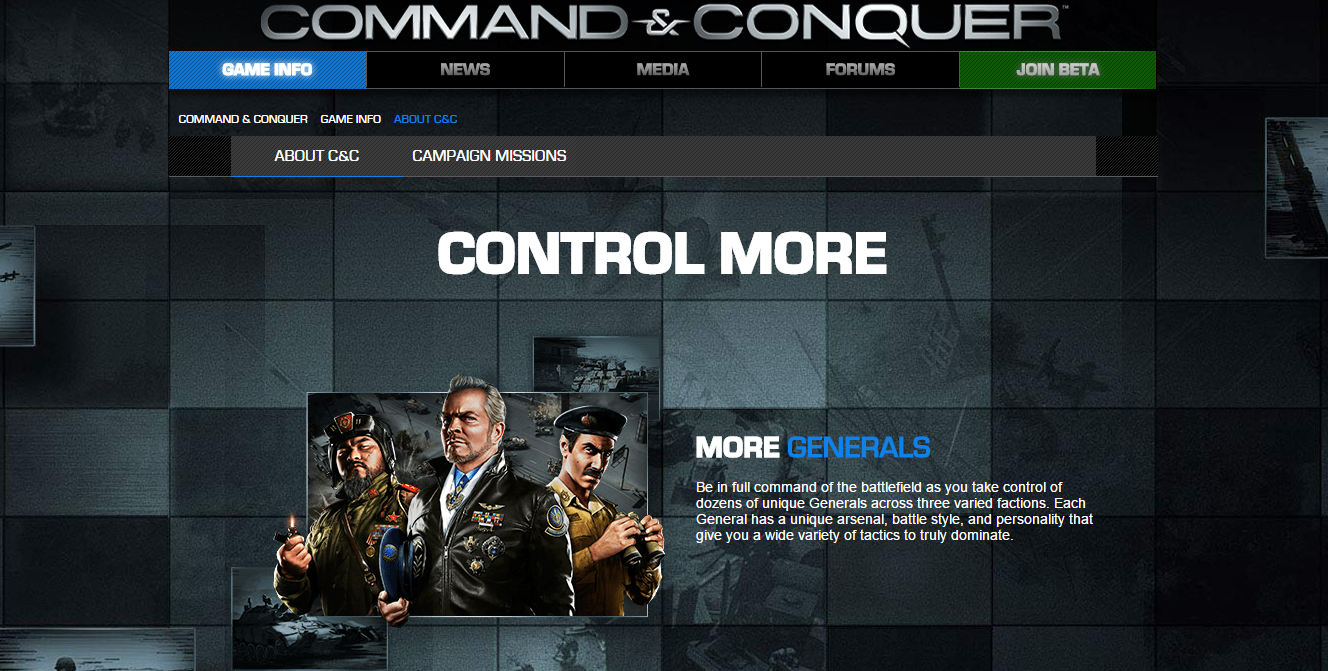 3

comments on

"Command & Conquer"
Anonymous
March 15, 2016 at 01:49 pm
I think I started playing in 2012, been steadily evolving, just like the game itself, come join us.
Alfa
March 11, 2016 at 07:38 pm
Nice time-killer, recommend!
leo7044
March 11, 2016 at 01:30 pm
Just for your Information. It is not the original "rhiordd" who commented. I am sad that people steal names.

Btw: I informed the real rhiordd.
NewRPG
March 11, 2016 at 03:25 pm
Greetings, Leo!

rhiordd's comment has been removed, thank you for your help.
leo7044
March 11, 2016 at 04:38 pm
Thanks for your fast reaction.

PS: The system "choose the name you want" is not always the best. ;)