Conquer Club (OFFLINE)
Conquer Club is a text-based browser game where you must use a great strategy. There are many games and you can select which one you would like to play. You can choose how many players will be playing. Select your opponent whether you would like to play against another human or Bots. You can also have a private game with your close friends. Another good thing is that you can't get bored, because there are over 200 maps where you can play. Enjoy!





(25 votes, average: 3.76 out of 5)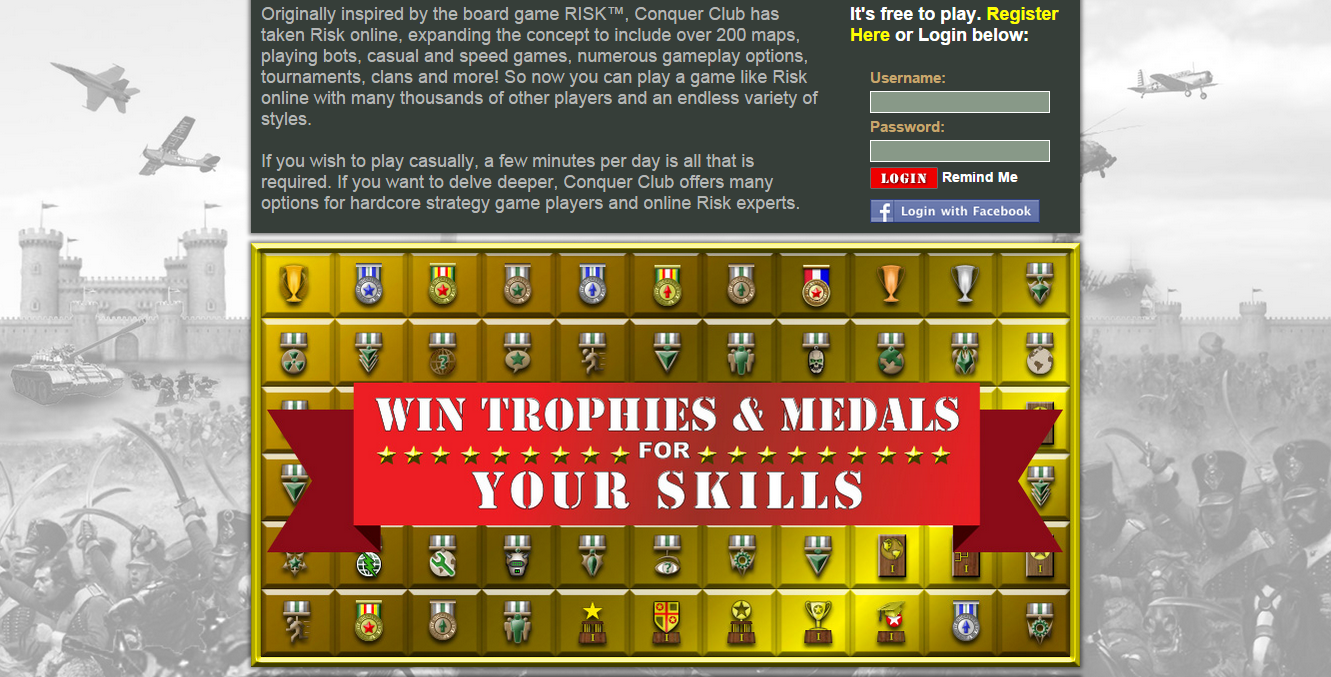 3

comments on

"Conquer Club"
TonyRome
December 14, 2014 at 02:31 pm
Haven't enjoyed playing Risk this much since my first Navy deployment back in 1976, wish I could find those guys and invite them to play.

Thanks to the Conquer Club team for resurrecting one of my all-time favorite games.
GeneralFault
December 12, 2014 at 04:33 pm
Love to play this game. Proud member since 2008! Must have for the serious gameplayer...
Noel
December 12, 2014 at 04:54 am
Love this website. Been playing for years!!