Criminal Wars
(Online since

2020

)
Criminal Wars is an online mafia role-playing game with timers in place. When you do an action, such as a petty theft, you'll have to wait before you can do it again. As a result it's not as fast paced as other mobster games. It's a matter of personal taste if that's something you like.
When you register, you will start your new life off as a civilian. After providing a lot of details on your mobster, you start out as a lowly civilian in the city of your choice. When you get further in the game you have the option to either join an existing crime family or you can create your own.
Joining a family will place you as an associate and you will have to work your way up to becoming a made man in the family. You can become a caporegime and run your own crew of soldiers and associates. You will do criminal activities such as robbing a bank, hijacking trucks, producing drugs, going on union strikes and much more.





(0 votes, average: 0 out of 5)
Rate it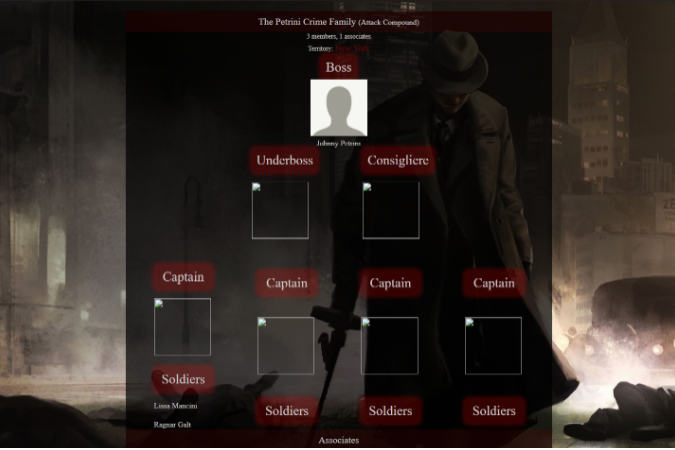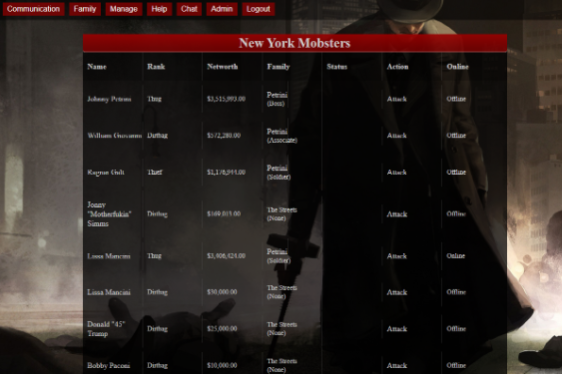 0

comments on

"Criminal Wars"