Crown Of Conquest (OFFLINE)
Crown Of Conquest is a fighting browser game where you can manage a whole party. You can create a party of 5 characters with different race, class, gender and skills. Working for the Town is a great way to earn more gold. All you have to do is select working turns, but keep in mind that 1 turn = 1 Gold. Trading is an useful activity because it allows you to buy/sell items from other parties. You can visit Blacksmith if you need something to be repaired and Healer is a big help when you require healing.





(8 votes, average: 5 out of 5)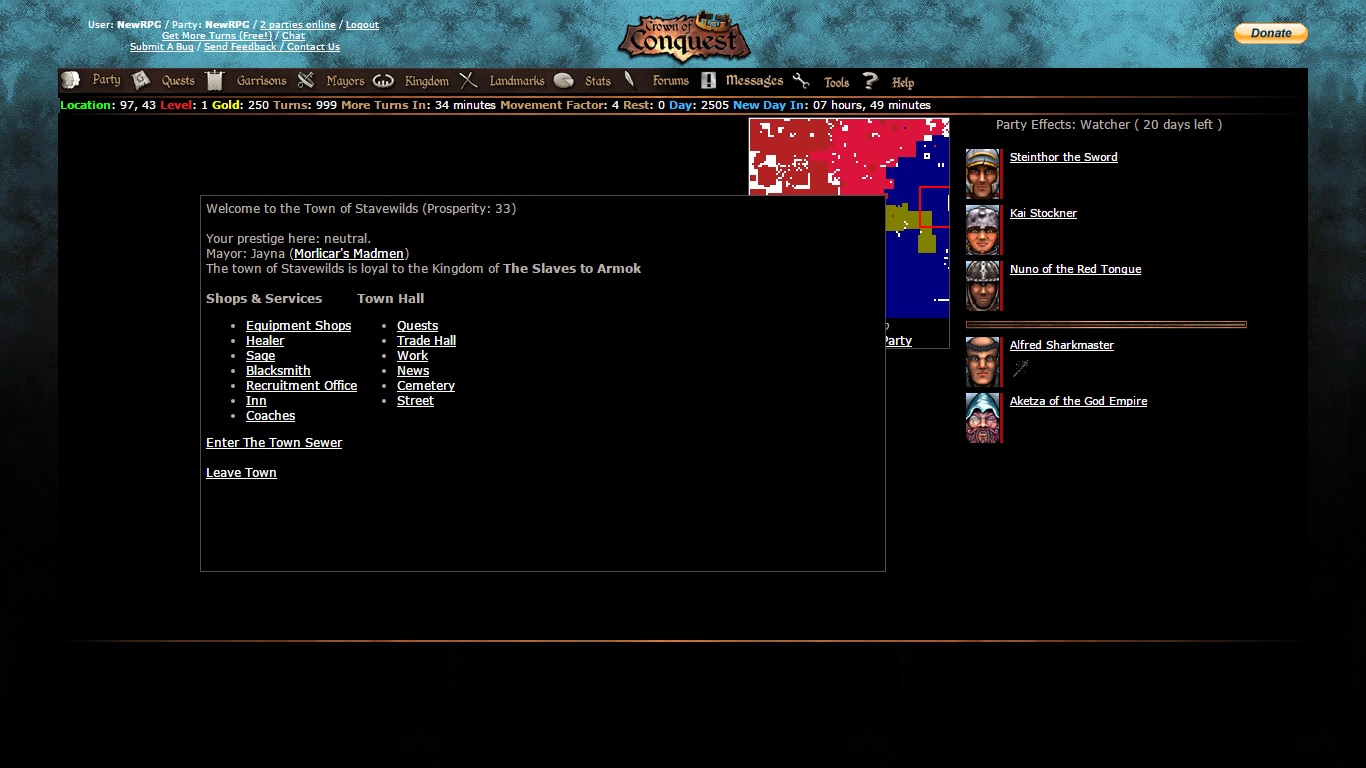 1

comments on

"Crown Of Conquest"
Rukkanor
January 16, 2019 at 01:40 am
Very good and addictive online RPG! Reminds me of Baldur's Gate & Icewind Dale games.

Give it a try!