CSFBL
CSFBL is a season based baseball simulation game. In CSFBL your goal is to manage your baseball franchise by making trades, managing payrolls, setting up your line, watching your games and making adjustments and so on. Your decisions decide how your team plays, how well they will do in the league against others and it won't be easy as you you will be competing against human controlled teams. You can play a full season in about a month. Game is free to play, has over 100 leagues, thousands of players and nearly 40 million games played in total.





(25 votes, average: 4.16 out of 5)
Rate it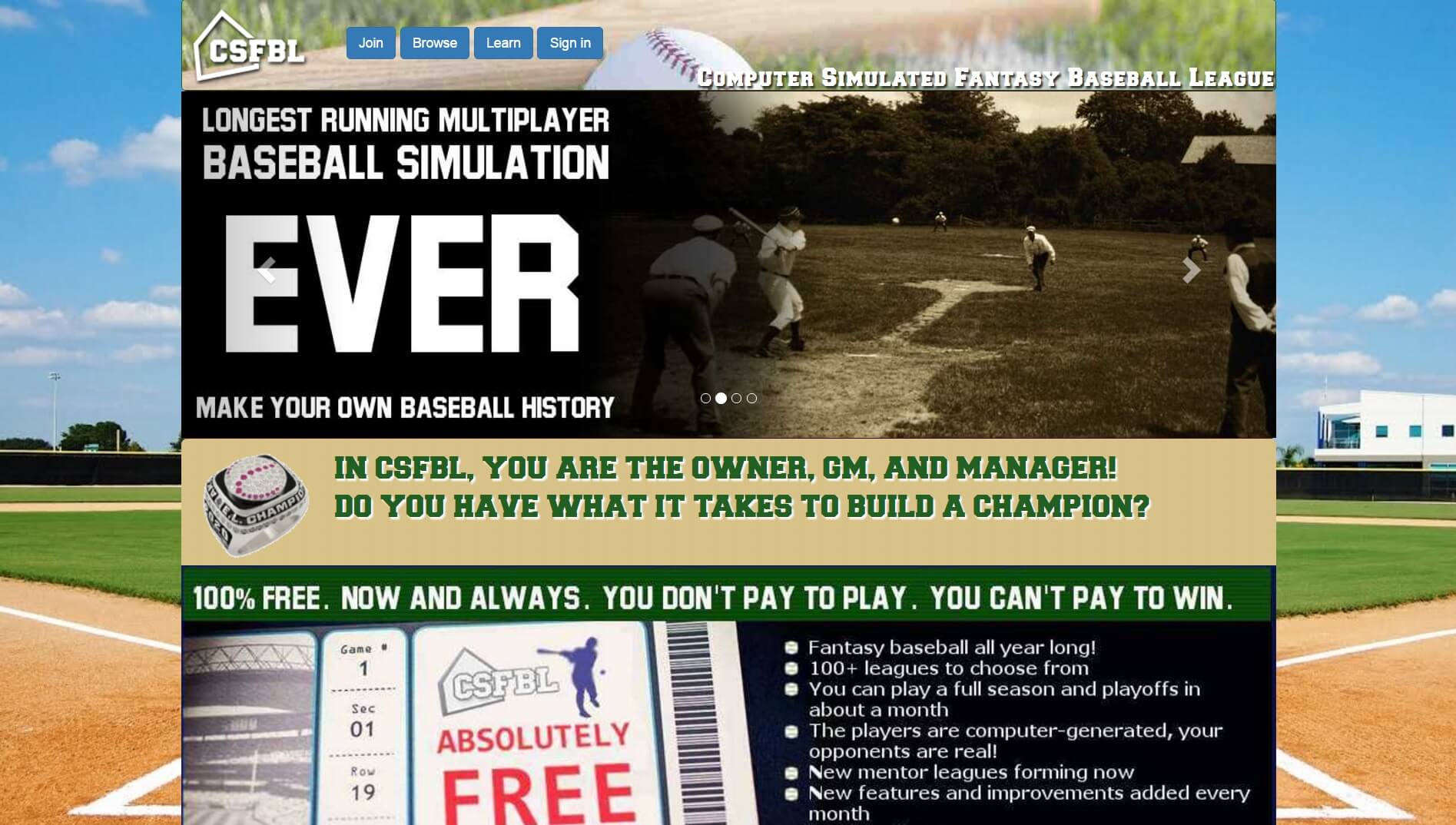 2

comments on

"CSFBL"
Paul
September 26, 2019 at 03:23 pm
Playing for about a year now and I love it. It is free to play and a lot of leagues to join. There are 3 speeds in this game. 8 games per day or 4 or 2 per day. 8 a day has a game played every 3 hours. There is 160 games in the season so it will take about 30 days to play one season, including the playoffs.
Some leagues have a live draft and if you need help just go in the league forum and ask. Other players are happy to help. Only limitation is you can only own a maximum of 10 teams and each team has to be from different leagues, not from the same one.
Bob Williams
March 17, 2017 at 10:22 pm
addictive game filled with thousands of players from all over the world.