Cyber Wars
Cyber Wars is a browser-based text game that includes cyber war and fighting. In the university you can train your IQ that gives you advantages. In addition, there's a possibility to select a facility you'd like to train in. After increasing your IQ, you can enter the hacking arena or you could try to hack into the bank. Before robbing the bank, you could take a look at the cyber-dollars in the bank. Make a decision whether the amount of money is worth risking.





(11 votes, average: 4.27 out of 5)
Rate it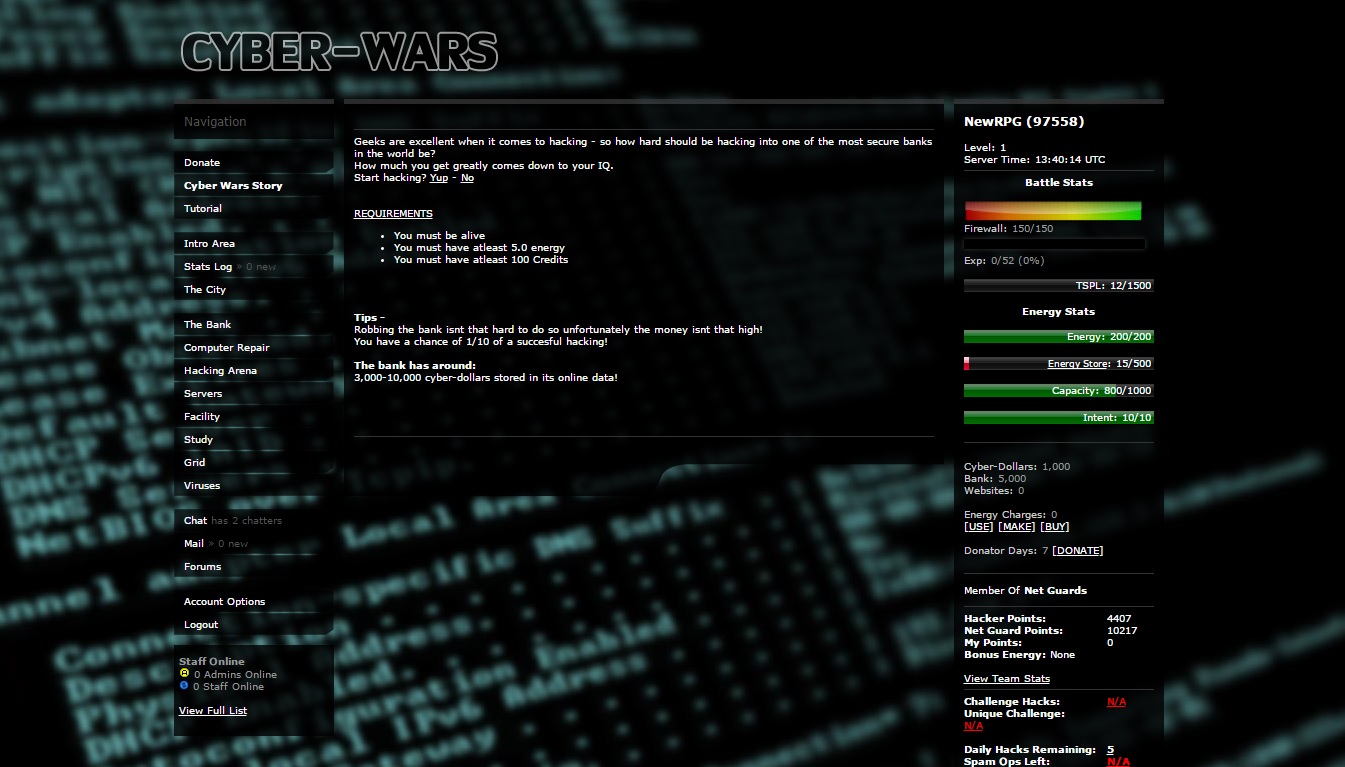 3

comments on

"Cyber Wars"
Toxi
January 17, 2021 at 11:07 am
great game, started to play again after 15 years :)
Peterisgb
October 20, 2020 at 03:02 pm
OMG, I remember this site, I was in the first 200 users who played this waaaay back like 15+ years ago. It just popped into my head today so i went to take a look. Site still has the same password reset issues it had 10 years ago.
The good old days.
Mikoda
February 01, 2016 at 11:14 pm
Been on this site/game for well over 8 years. Always a fun community to play with, and people are friendly and helpful. Doesnt matter if you are new or old, someone is always there to help you out!