Cycling For Fun
Cycling For Fun is a text-based browser game where you have a possibility to manage a cycling team. Check out your team, keep an eye on your cyclists, train them and promote them after a good race. Training includes technique, sprint, stamina and even teamwork. You can also sign up your cyclists in a training camp to acquire new skills. Training camp contains various camps with each giving you different skills. Keep an eye on your financial situation, challenge other players and earn achievements.





(38 votes, average: 4.32 out of 5)
Rate it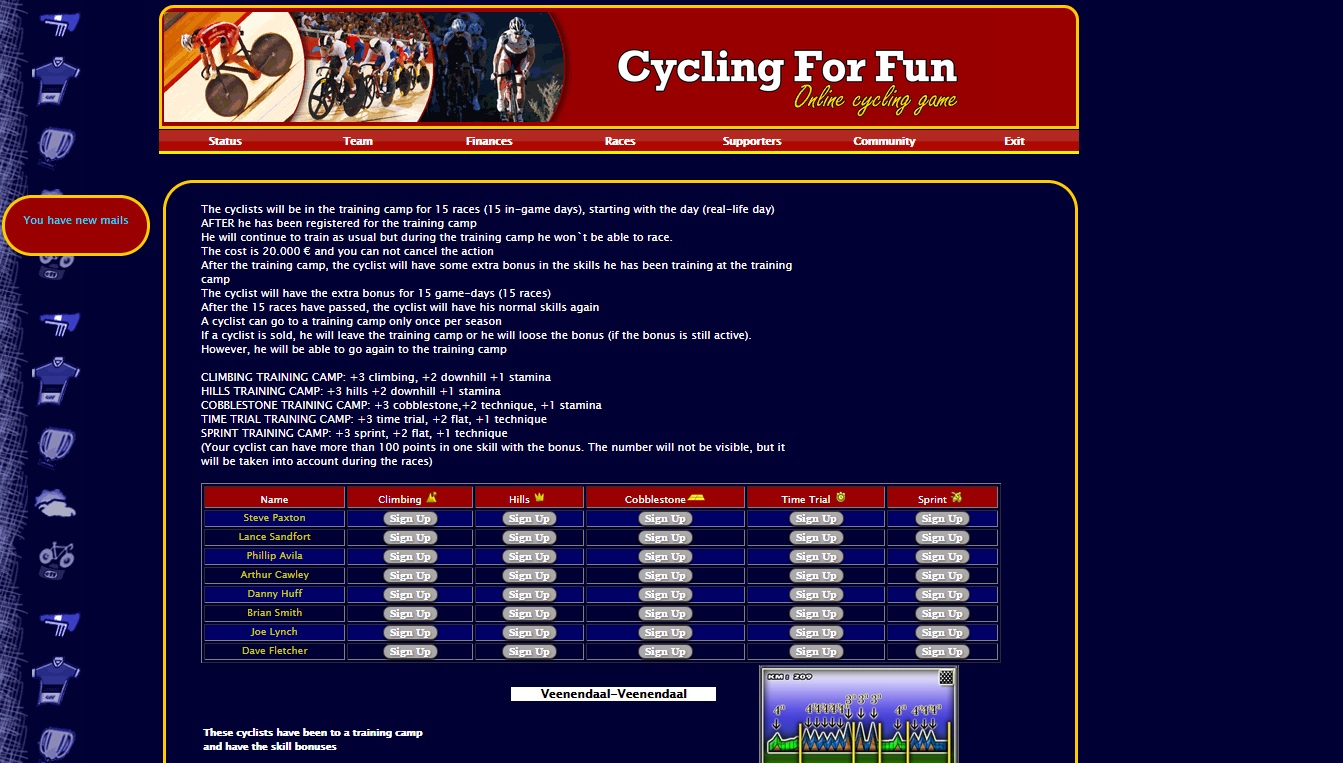 5

comments on

"Cycling For Fun"
Delex
September 29, 2016 at 07:48 am
Sucks... Made an account and kicked me off of the game to borah team wear...
Momo
July 06, 2016 at 10:08 am
I don't know why it did this but after I joined it sent me to borah teamwear...
Telamon
August 06, 2015 at 10:49 am
Forget Hattrick, join CyclingForFun! The best sport manager game! With a very active forum.
Sjiz
August 06, 2015 at 05:54 am
This game is the best cycling manager around. It may be daunting to start but once you get into the game its depth is terrific.

There are so many ways you can compete. Wether you want to be the best in the classics, the grand tours or even just have a team full of one nation. Everything is possible and you can be competitive in any way. Just excellent.
Solex
August 05, 2015 at 07:31 am
Have played this game for many years in a row.
There are endless of objectives you can discover. Whether you play the game on a delight mode or spending more time being in the elite..