Dangerous City (OFFLINE)
Dangerous City is a text-based RPG that lets you enter the dark underworld. Attempt crimes like searching for money, shoplifting, larceny, armed robbery, pickpocketing and more. Take educational courses such as a driving licence course, basic computer course, physical education course, swimming course and lots of other useful courses. Explore the city to buy jewelry, gamble in casino, look around in stock market, purchase guns, train stats in the gym, create a faction, search the dump, use the drug lab, visit the candy shop or travel to other places. Very similar to the popular Torn City, except an early version of it.





(3 votes, average: 5 out of 5)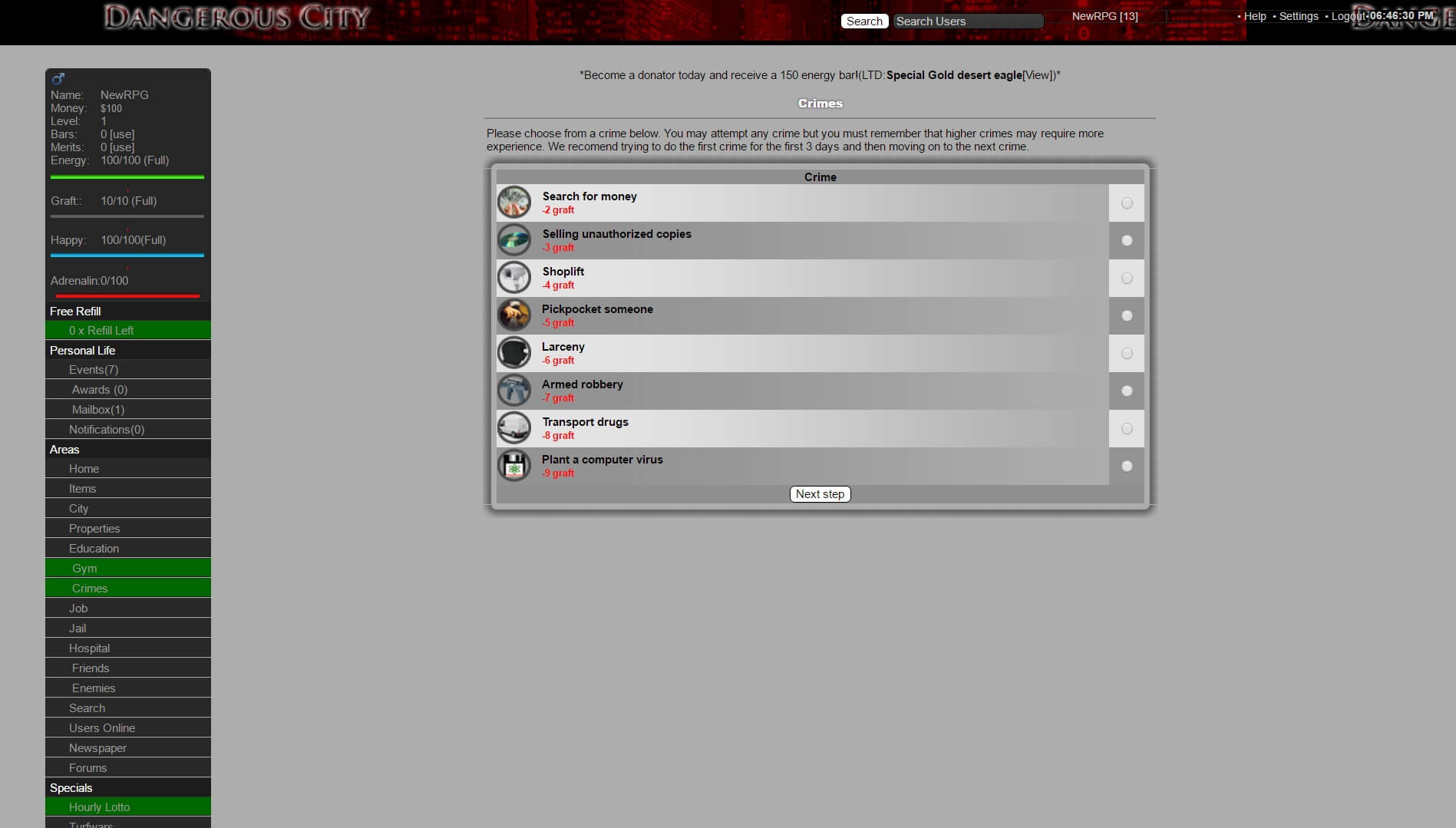 1

comments on

"Dangerous City"
Bobby
January 16, 2017 at 07:12 pm
This is what ive been looking for. A simple but addictive mafia based RPG game like the good old days !!!