Darkveil
Darkveil character can be Archer, Barbarian, Mage, Alchemist, Bard, Drifter, Gladiator, Hunter, Juggler, Knight, Paladin, Priest, Scholar and Shaman. Not only is that list long you also have to choose a race as well. Races are Borderlander, Dinturan, Gnome, Halfling, Kargashian, Kerasi, Mag Mor, Partan, Targeshian, Tirem Ag and Woodlander. Basically, a lot of different characters are playing the game, every character having something different than the other. Sadly some classes in this text-based browser game are premium (not free).





(5 votes, average: 4.8 out of 5)
Rate it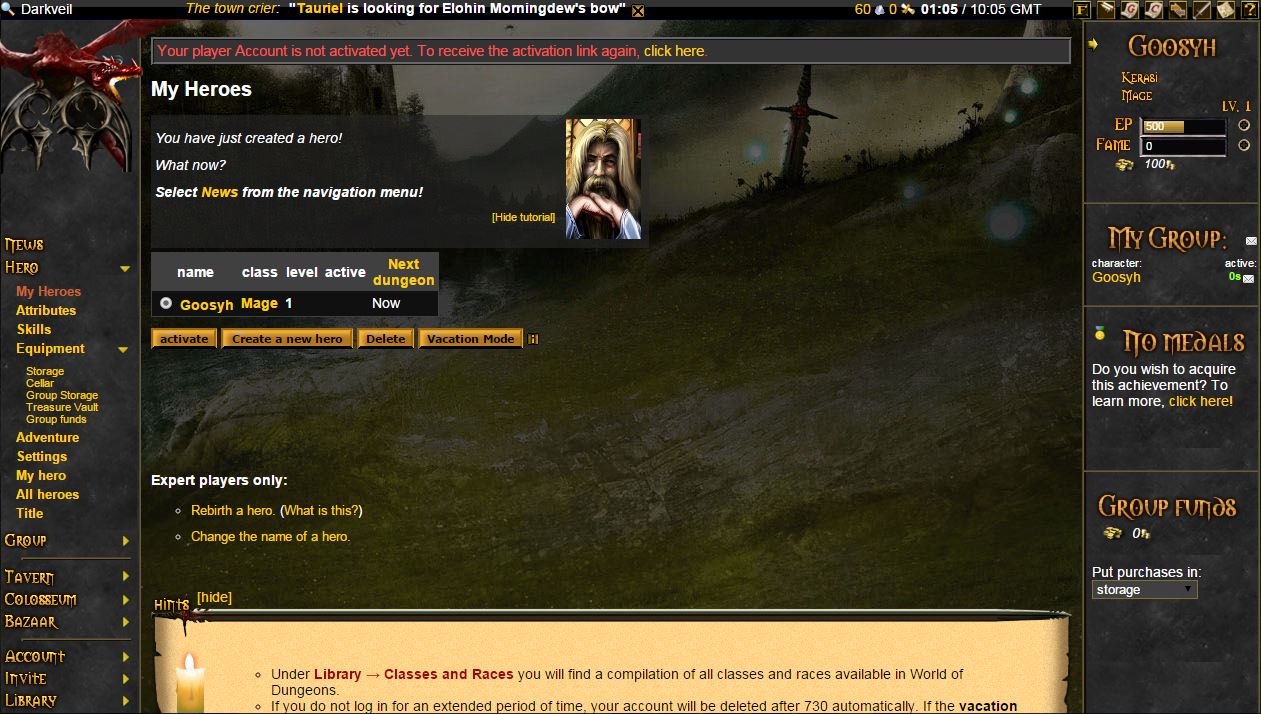 5

comments on

"Darkveil"
Mentor Dyonis
June 18, 2023 at 07:40 am
Still the best and only forum rpg game.

Nice community, English French and Spanish to naked it a lively experience
3 dungeon a day , plenty of time to review tactics and your character
Mentor dyonis
February 15, 2020 at 10:13 am
Still alive and lively
A forum game close to pen and paper donjon and dragon
It is free I but you may pay some 20 euro per year to get more classes' but 90%of player don't do it

3 dungeons a day' forum groups and settings of fight, addictive
Trippy
June 22, 2015 at 05:34 pm
I love it only because it has constant little changes that the team creates. They have not forgot their players and there is almost every month a new version of the game so they are working really hard to make the game better.
PanaMAN
May 21, 2015 at 11:24 pm
World of Dragons aka Darkveil is the only oldschool TBBG i know that has regular updates. I used to play on other games and when i found a problem with the game, like a bug, then they just ignored or told to use the support ticket, like they dont even care.
Cariba
May 15, 2015 at 12:57 am
+1 for dat game, i know the developer, very friendly person and always keep coming up with new ideas how to improve the game