Deep Space Colony
Deep Space Colony is a Sci-Fi based browser game with a very friendly community. Main focus of the game is to develop your own colony. You can choose between 3 planets and later in the game conquer the other 2 planets. Embark on various activities, either with neighboring colonies on your planet, which are all your friends, or to conquer other planets, going attack enemy colonies. Trade in goods and vessels, take part in market speculation, mine ores, conduct raids in stealth mode, hack into opposing colonies systems and more.





(30 votes, average: 4.07 out of 5)
Rate it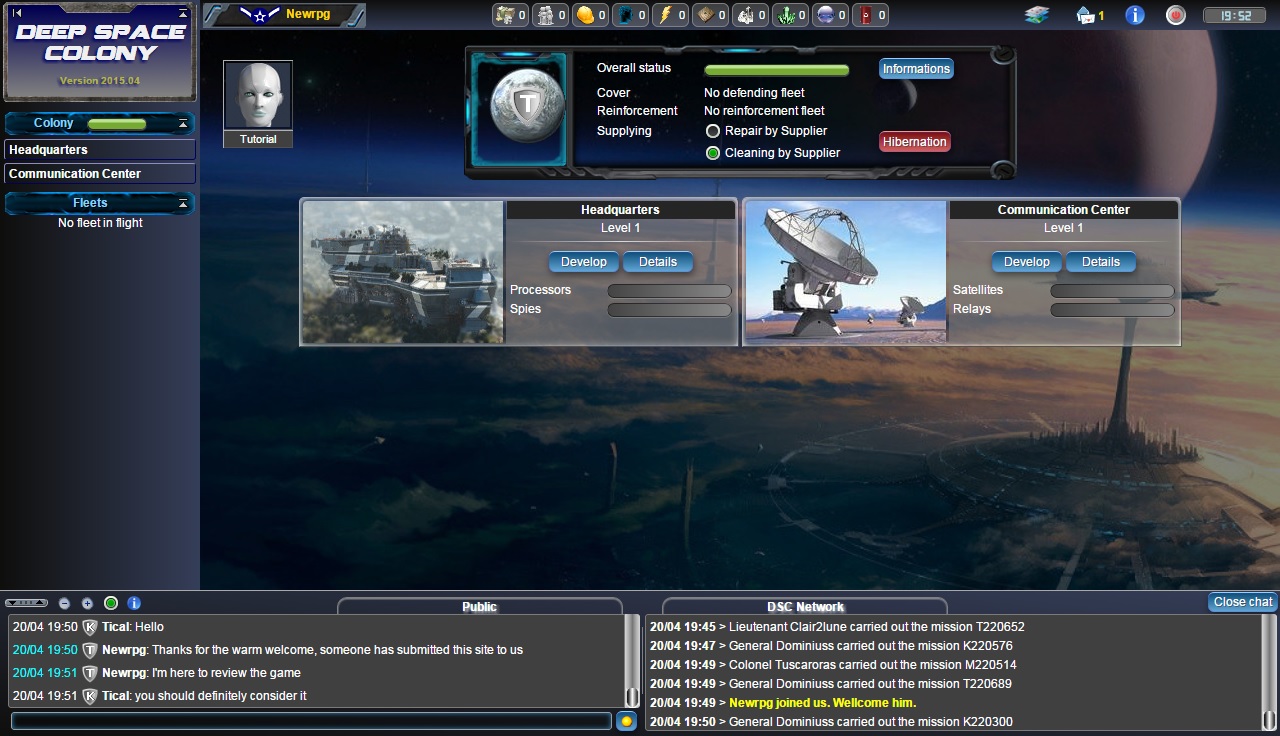 7

comments on

"Deep Space Colony"
Garugreen
January 09, 2023 at 05:49 am
this is a full strategy game and is very addictive - can be slow at times but a lot of fun - great atmosphere, really friendly helpful players. Pick your planet and grow - hope you pick Kepler
Richard R DeLuca
January 29, 2021 at 10:41 pm
Good Game!
Lounge
February 24, 2016 at 08:46 pm
Don't Trust NewRPG, the game is Online !
And it's a very good game, with a very friendly community.
Come with us !
Donidon
June 09, 2015 at 07:49 am
Realy good game, and f***ing addictive ;)
Alex314
May 08, 2015 at 03:31 pm
very good ! exceptionnal ambience and full strategy on this game :)
Tical
April 21, 2015 at 06:44 am
It is a very addictive game. If you like space strategies and you want something with a fresh approach to the genre, you just need to sign in. See you on the planet of Kepler :) Fly safe!
Tuscaroras
April 20, 2015 at 06:53 pm
I hope you will come by hundred
See you soon. This game worth it