Destiny RPG
Destiny RPG is a text based role playing game with modern and mobile friendly user interface. Game itself is still under development, nevertheless playable with active updates. You start by creating your guardian, pick a class, race and a gender. Choosing a class matters since each class has it's own attributes. Get yourself gear to defend yourself, gears can also be upgraded. Multiple players battling enemies at the same time to gain XP, Glimmer and Loot. You can patrol in a location to find enemies in order to start battles. Some of the enemies are Bosses, which makes them more challenging, but even more rewarding. Also search for "RPG for Destiny" in the app store.





(19 votes, average: 4.53 out of 5)
Rate it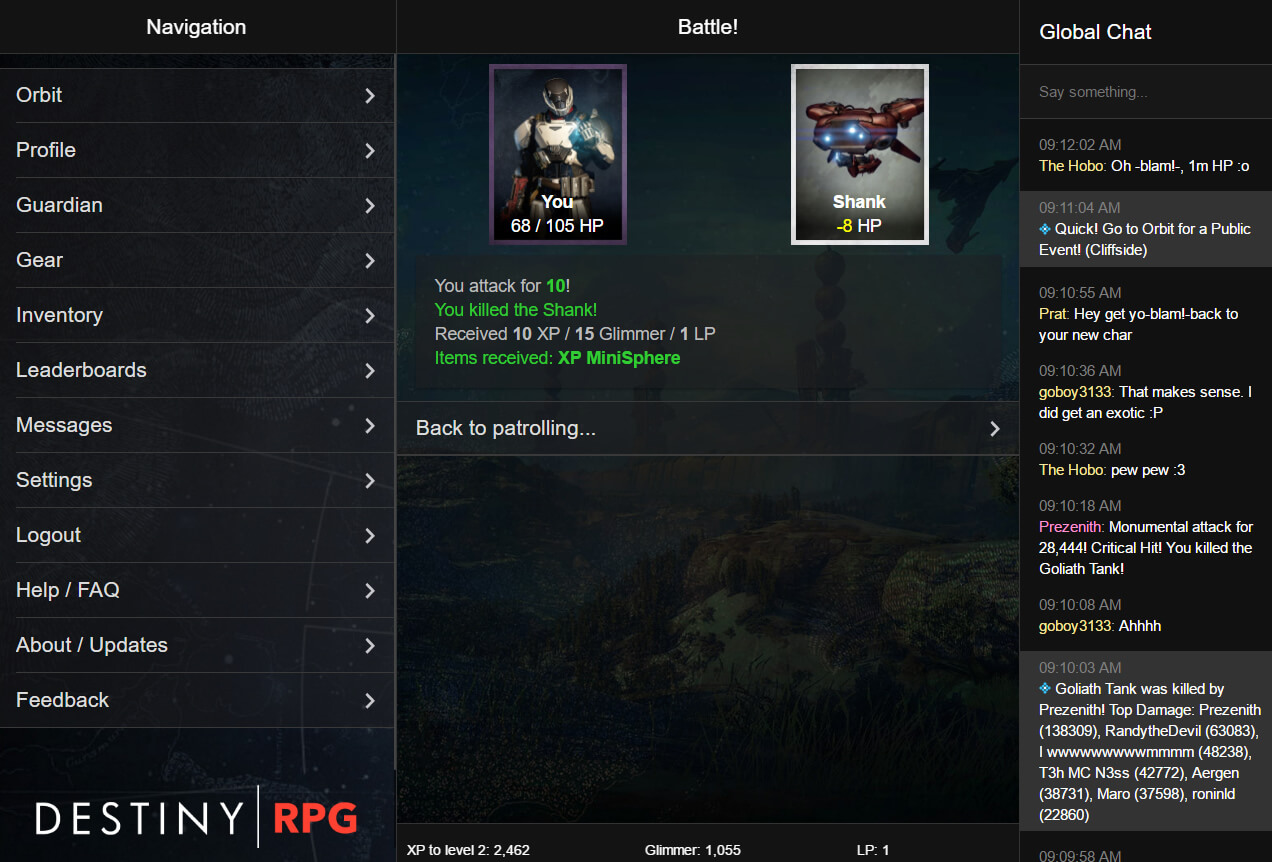 3

comments on

"Destiny RPG"
Prezenith
May 10, 2017 at 12:30 am
A well developed game in its alpha generation.
Dedicated developer and staff members.

Great community that is growing each day.

Lots of content and a different change of pace from mindless clicker games.
Cleric
May 07, 2017 at 12:46 pm
clicker browser game
but not mindlessly clicking there are options
always a progress
alpha but has enough contents to keep you going
has nice art
worth a try
Drecq
May 06, 2017 at 06:19 pm
Just started playing today, love it thus far. Hope to see the game grow and add more later but even for an early developmental game it has a lot of potential and is pretty fun.