Diplomata The Game (OFFLINE)
Diplomata The Game is a free turn-based game that combines strategy and social skills. Your main aim is to build facilities, increase your territory and defend your area from other players. Residential buildings are meant for the population and factories produce the raw material which is necessary for troops. The status bar gives you information about your earnings and production. Join an alliance to get advantages and more protection. Earn gold to be able to buy special bonuses. You may take the special turns to earn more money, improve your health and increase the production.





(9 votes, average: 3.89 out of 5)
Diplomata The Game images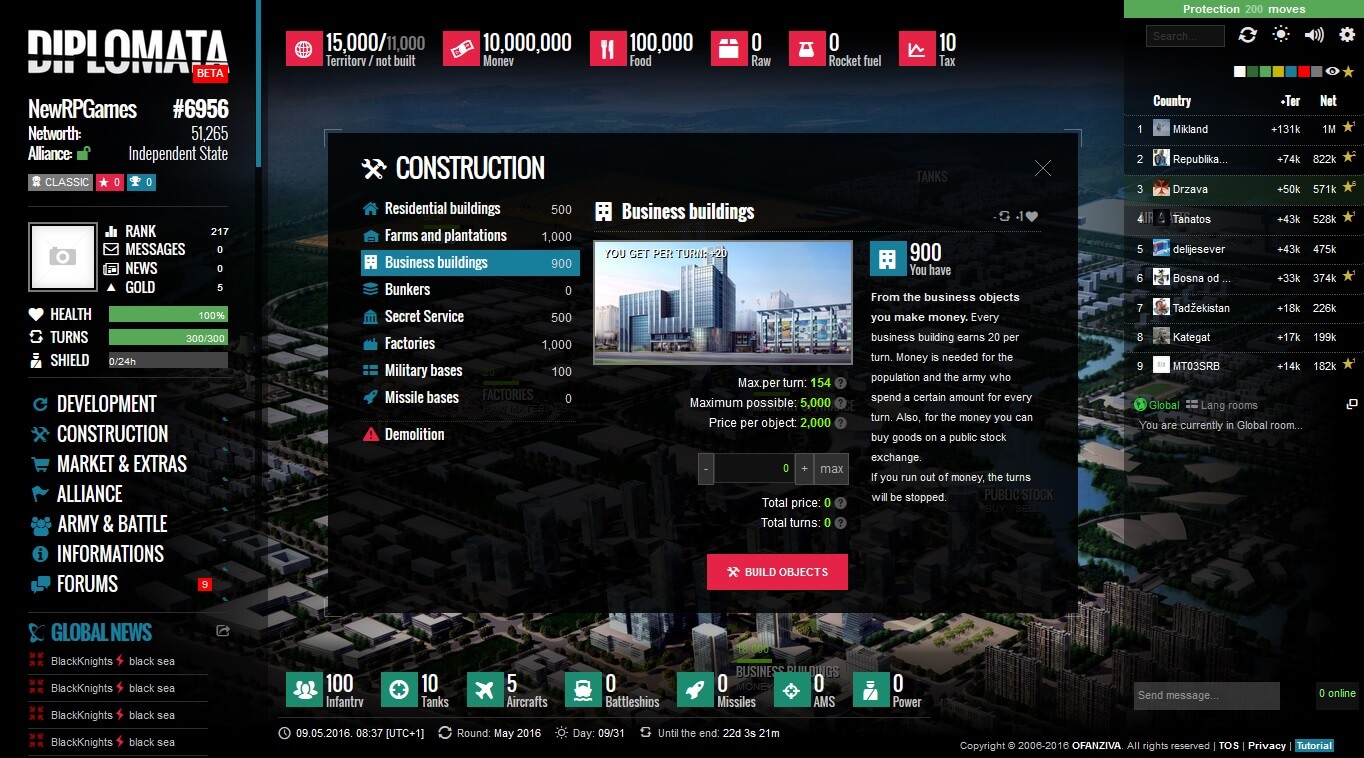 4

comments on

"Diplomata The Game"
Sioraf as Na Cillini
June 26, 2016 at 11:23 pm
I try to click the box to agree to the terms of service and privacy policy but the click won't register and text nearly covers the box. That's ridiculous ineptitude.
SFRDS-UTOPIA
June 24, 2016 at 03:03 pm
Best browser game i have ever played!
Tadžekistan
May 10, 2016 at 03:58 pm
Great game indeed
Moke
May 10, 2016 at 11:46 am
Great game!