Dragon Tavern
Dragon Tavern is a web-based browser game where you can have adventures and discover the wild lands. At the beginning you can select your realm: Mountain Kingdoms, Steel Empire or Deadlands. Then you can choose your class. Fight with monsters, steal their lunch money and by using this money you can buy yourself a bigger stick. There's a treasure out there waiting for you so don't wait up and start playing right now.





(8 votes, average: 4.38 out of 5)
Rate it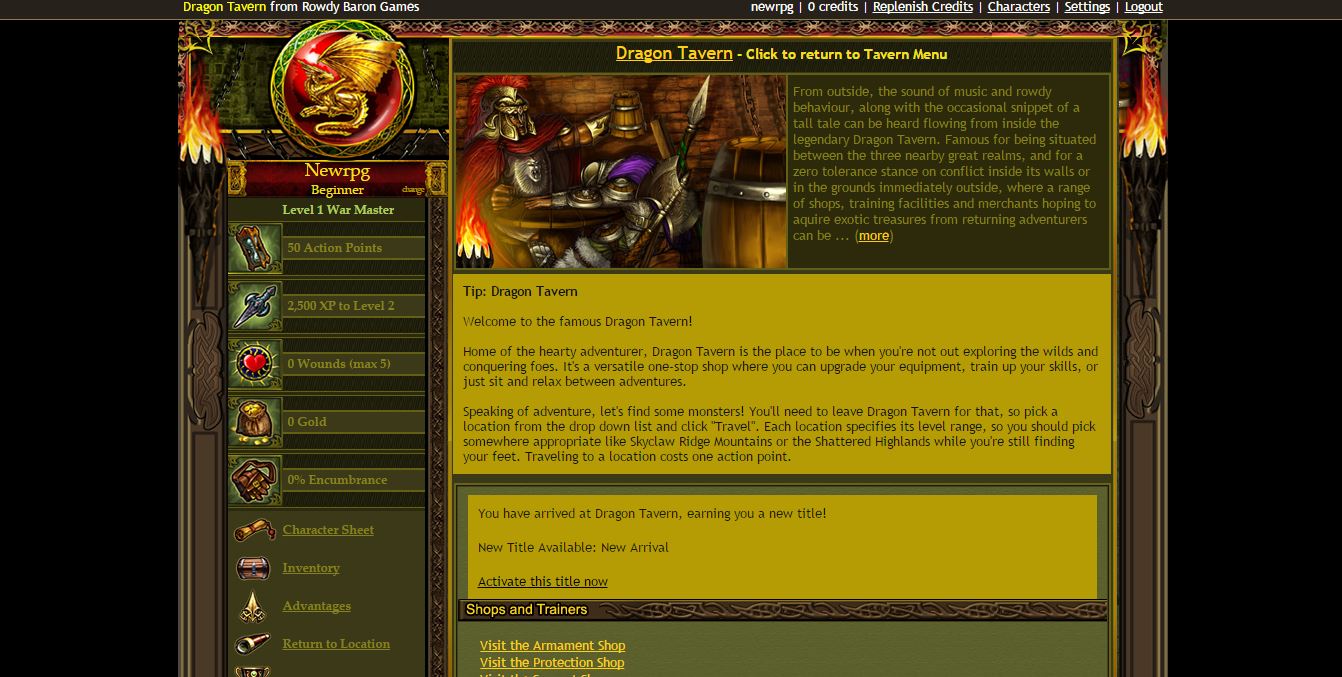 4

comments on

"Dragon Tavern"
Beamonde
June 28, 2023 at 11:13 pm
Fantastic game! Still active 2023! Check out the Fandom website for useful information and commentary.
Paul Wratt
February 17, 2017 at 08:30 am
great game, plenty to keep you occupied, not heavy on the browser, still going strong in 2017
Rukkanor
October 27, 2015 at 07:35 pm
Funny text-based fantasy game with some fine graphics.

Give it a try.

3,5 stars out of 5
Rosolnik
August 25, 2015 at 10:15 pm
This game used to crash my desktop every day. Well it was actually IE fault but good old times.