Dwuneth Kingdom
Dwuneth Kingdom is a free online fantasy text based roleplaying game. The kingdom is not what it used to be. 2 years ago the evil king of Northfort killed 90% of the citizens in Dwuneth.

The surviving citizens have been building up the Kingdom under the orders of king Odger.
You play as a citizen of a nearby small town hoping to make a future in Dwuneth.

In Dwuneth Kingdom , you are entirely free to play as you see fit, so long as you don't break the game rules. You're free to protect the weak, or exploit their shortcomings. Be charitable with your cash, or keep it all to yourself. Declare war on a person, or a whole guild. The choice is yours.

Dwuneth Kingdom takes a while to get the hang of. You start with loads of menu options, without a very clear direction of where to go. After getting through the initial learning curve you can play with more speed.

One factor that definitely sets Dwuneth Kingdom apart from other similar games, is that some missions and actions get you landed in jail, and then you cannot play for a certain time, until you get out.

When looking through the rough edges, Dwuneth Kingdom has a chance to become a nice addition to the browser game world.





(0 votes, average: 0 out of 5)
Rate it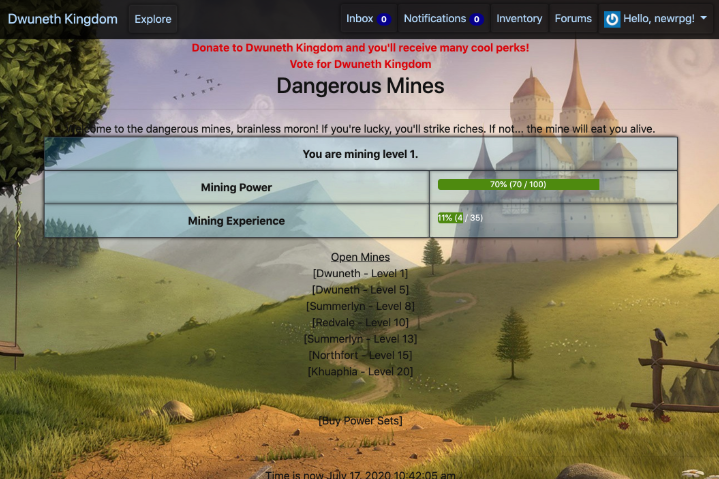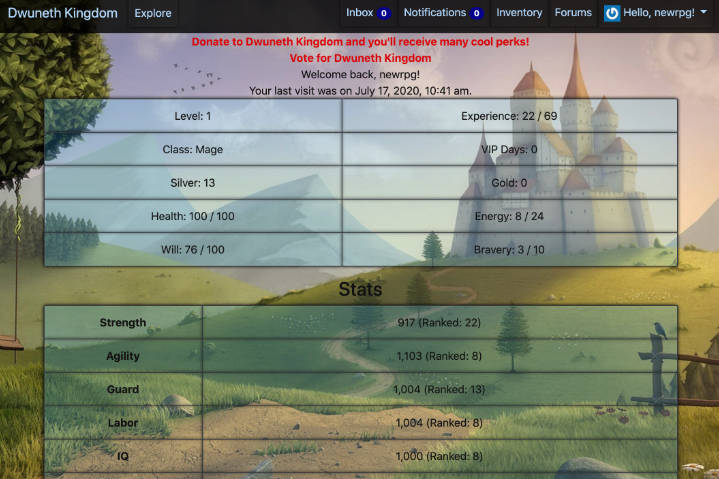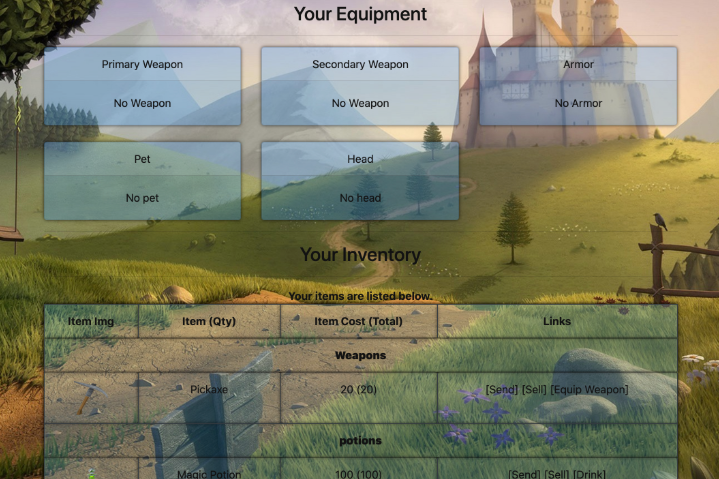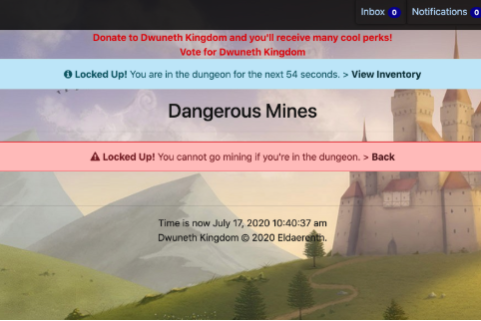 0

comments on

"Dwuneth Kingdom"