Earth Empires
Earth Empires allows you to build your own country. Try increasing your population and land to advance further in the game. You control different units like jets, turrets, tanks and spies. You are allowed to research and construct different buildings. Three most important aspects of the game are Military Forces, Land Distribution and Technology. This game also has its own forum for support, news and bugs.





(5 votes, average: 4.2 out of 5)
Rate it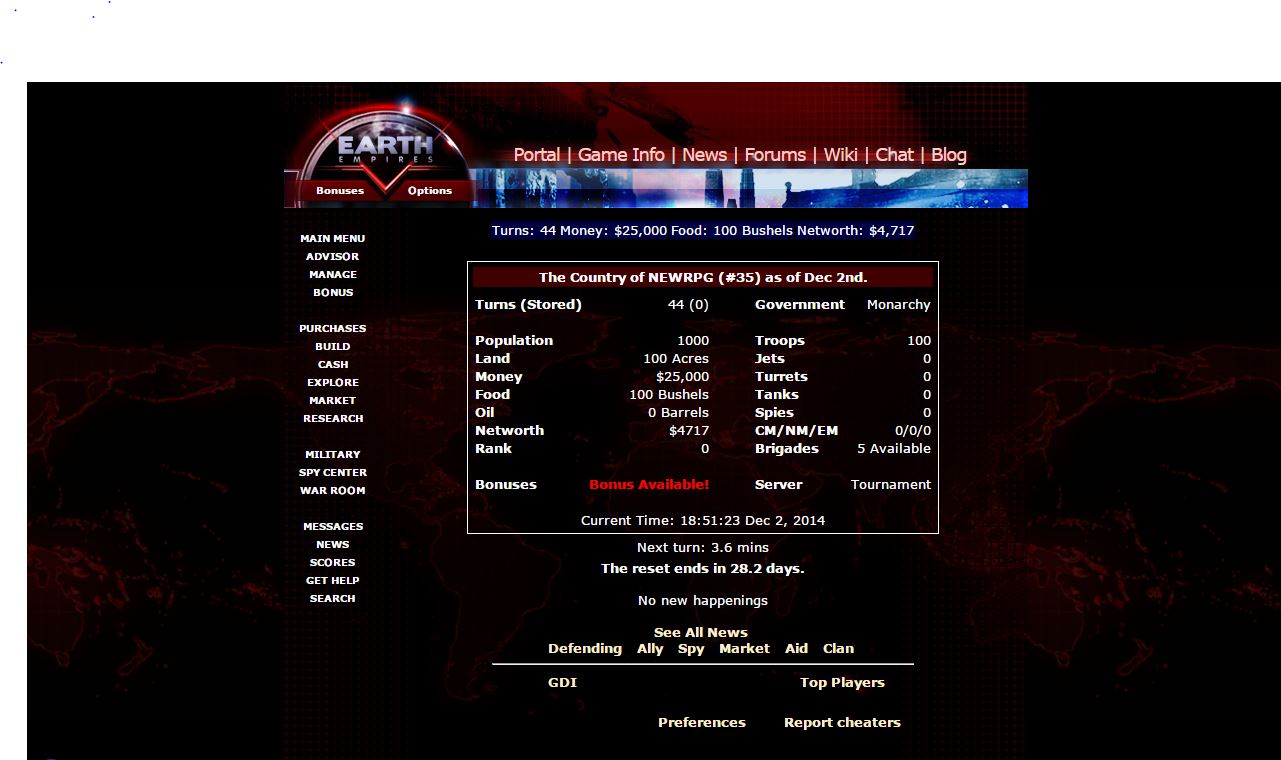 2

comments on

"Earth Empires"
Paul
October 27, 2019 at 04:25 am
I played this game and similar ones like Zorg Empire and Bulfleet and the only complaint I have is no matter how much defensive units you build you will still lose a lot of your resources when someone attacks you.
Tommy French
June 12, 2015 at 09:52 am
I've been playing this game for more than 10 years and still haven't gotten bored with it.