Capitalism Online (OFFLINE)
Capitalism Online - Economies of Scale is a browser game about managing your virtual business. It all started when your uncle asked you to help his fruit plantation. First pick out fruit and start growing them. You must also consider the amount of water and electricity. You can sell your products on market and keep an eye on the farmers market that allows you to expand or sell your buildings. You should also visit marketplace to purchase various items. Earn a lot of money and expand your business.





(9 votes, average: 4.89 out of 5)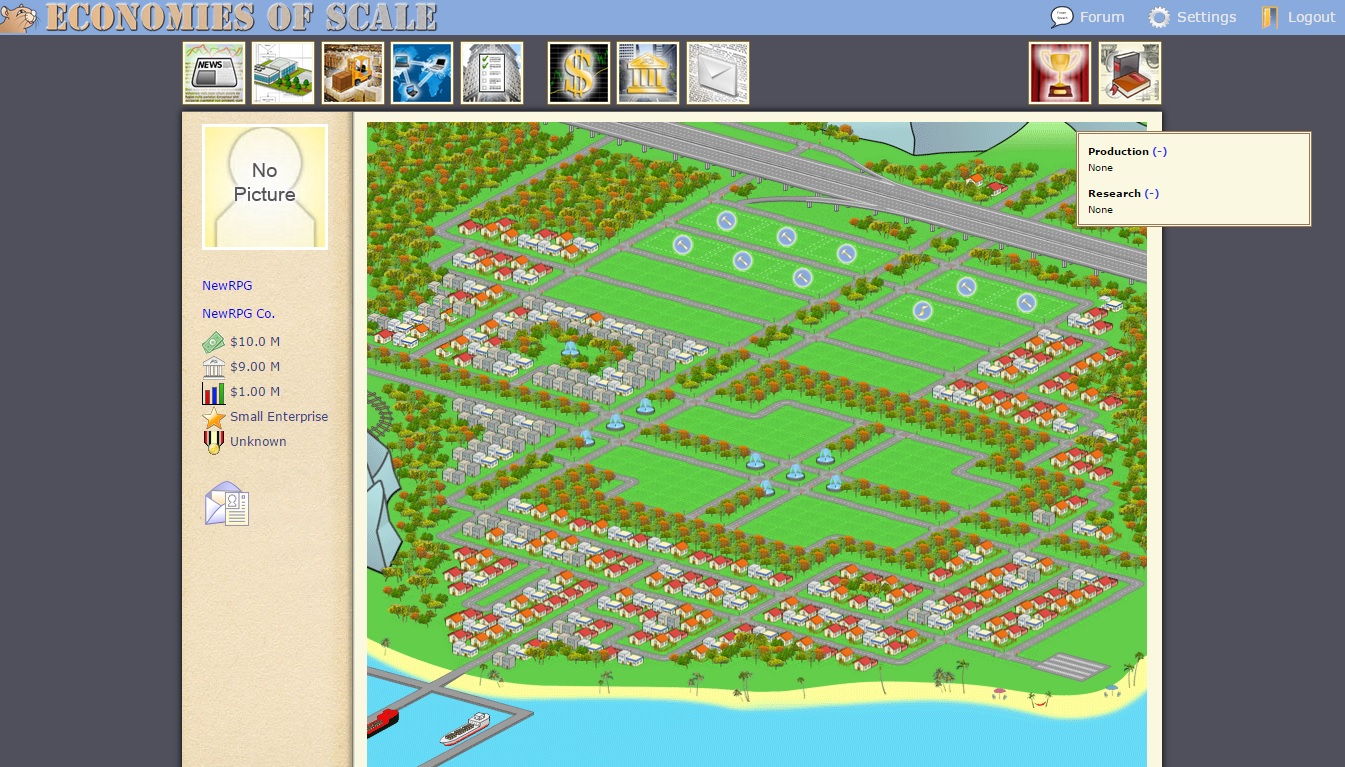 2

comments on

"Capitalism Online"
Len Peat
March 29, 2016 at 12:35 am
I run Western ecotherm on Capitalism online, economys of Scale.
Len Peat
March 28, 2016 at 09:57 pm
This is a very good Game. It teaches a lot about business. When my company sold on the stock market i became a Billionaire. New players may find the Stock Market less speculative, i am trying too use Investment Suasion too overcome some of the shortfall in that sector. Yet when you reach that point you may have an aproach that prevails beyond my unfinished Challenges. The Economies of Scale is a concept that seems big beyond the heart of some other games yet it will make room for the small numbers that come in addition too the theory of the Macro.
Coin Upper. Owner of Bills Cleaning.