eDragon
eDragon is a fantasy browser based MMO role-playing game. Choose between three main race when creating your first character. Battle system in eDragon is turn based. NPC battles are fast way to earn some gold and upgrading your equipment. In a battle you can't really choose how to attack or what to do exactly since the system does this for you. You could say that this makes it boring and too easy, but the game has a large map and lots of features so you wouldn't get bored. Quests and managing your own guild is what mostly makes it interesting. Different character types are available.





(3 votes, average: 2.67 out of 5)
Rate it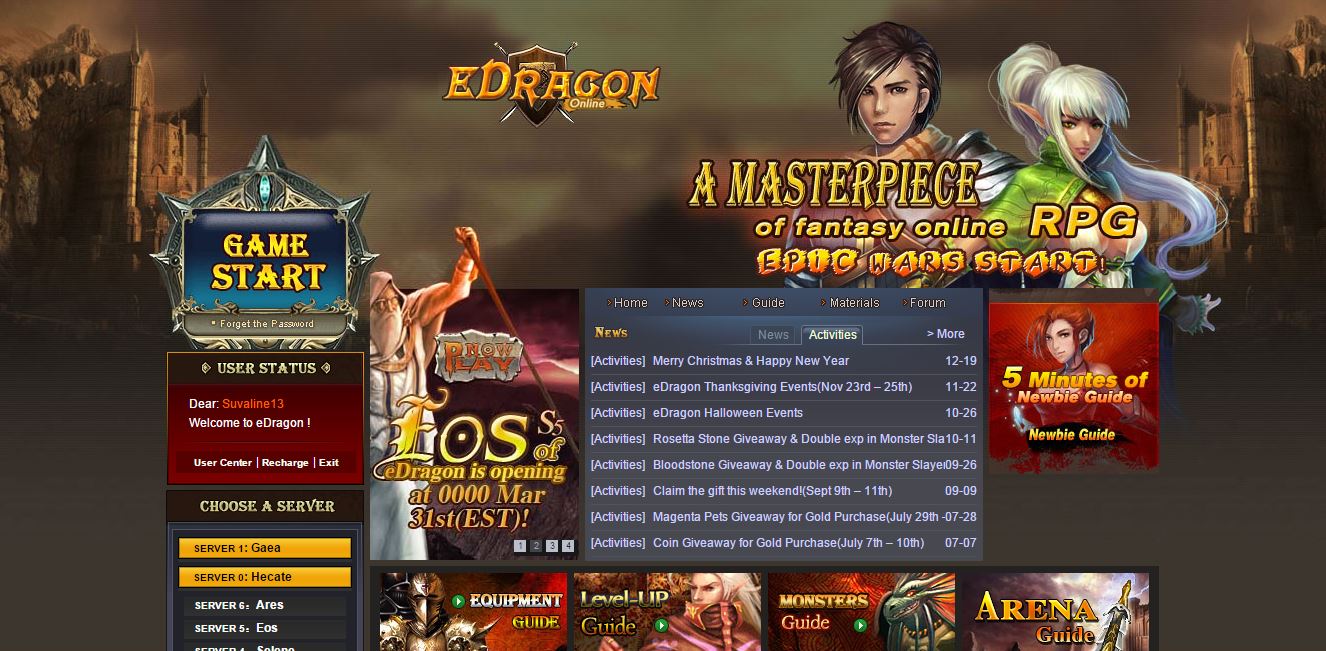 4

comments on

"eDragon"
Sanny
August 02, 2018 at 10:15 pm
Nope, not just you. Can't sign up - they're probably wondering why they aren't getting any new users, someone should tell them :D
Eli
July 28, 2018 at 01:28 am
When you click on register it just takes you to a 404 page. MIGHT just be my device, though.
MaxMad
December 30, 2014 at 03:13 pm
Oh god, too many players already in game :D
Kathy
December 15, 2014 at 09:34 am
I discovered eDragon from this site and i love it! Not many comments tho...