Elethor
(Online since

2021

)
Elethor is a semi-idle text-based browser game designed to be played by occasionally checking in. Choose which monsters you want to fight and collect their drops. Then use those drops to craft your very own gear. Choose how you want to upgrade your gear and progress to higher tiers of gear by fighting bigger baddies!
Fight. Don't just fight the next strongest monster, but choose which monsters you want to kill for their drops. Monsters drop important crafting ingredients needed to progress in the game. Progression is walled at certain mobs, so you'll need to plan accordingly to be able to kill a mob for its drops!

Mine. Gather ore needed for crafting recipes. Players are able to both fight AND mine at the same time. Choose which resource node you want to gather from! While one node may give more exp, another node might let you gather faster, and another might let you gather more at a time.
Quests. Learn more about the world of Elethor, be a part of the story, and unlock new equipment and other special goodies. Also complete daily (weekly! monthly!) quests to ease the grinding a bit and help fill your pockets with some extra spending money.
Dungeons. Unlock the ability to kill unique monsters in dungeons for epic loot. Do quests and find items that help you enter dungeons more often and use the drops to progress even further!
Market. Buy and sell items on the market. Can you farm Skrivets better than someone else? Sell the extra pelts to buy the reinforcements you need to enhance your T2 gear!
Masteries. Learn unique masteries that enhance aspects of your character. Do you want to be the best at gathering Orthoclase? You can! Do you want to be able to kill up to 15 monsters in a single action? That's possible! But choose wisely, there are a lot of masteries to learn and not enough time to learn them all.
Corporations. Team up with your friends and share items in a shared corporation inventory. Get your own chat channel and your own corporation ticker symbol in chat too!





(4 votes, average: 4 out of 5)
Rate it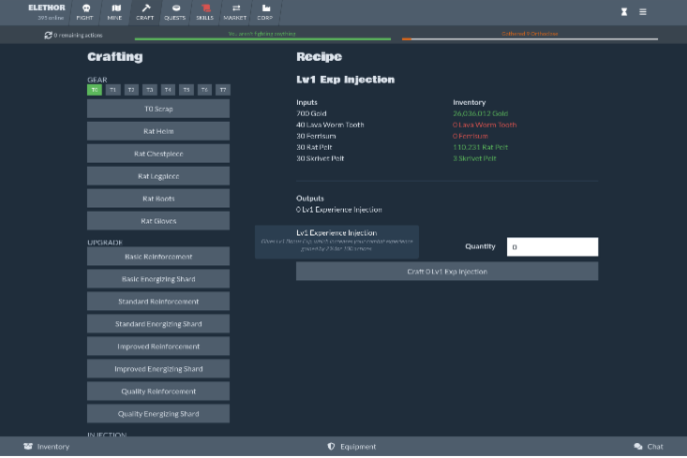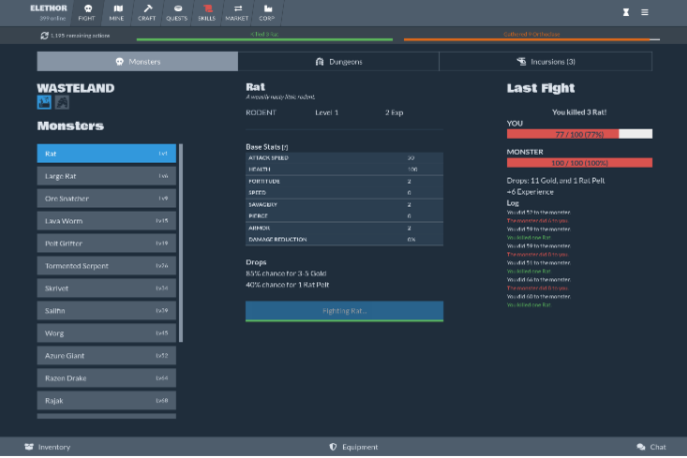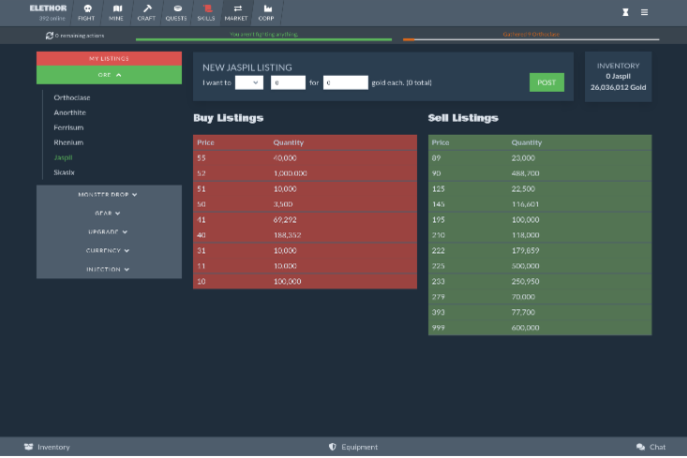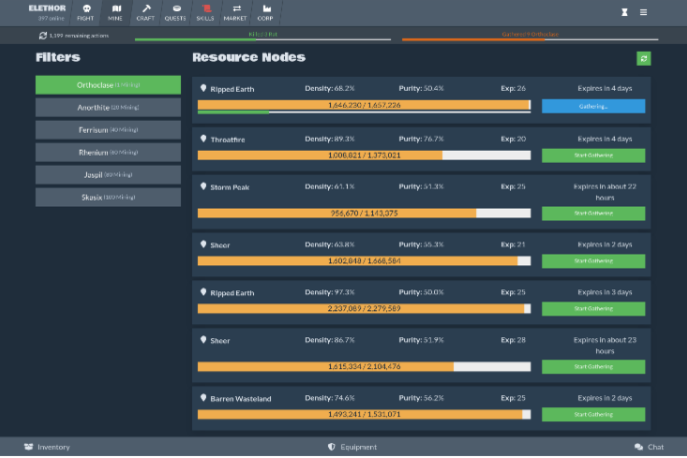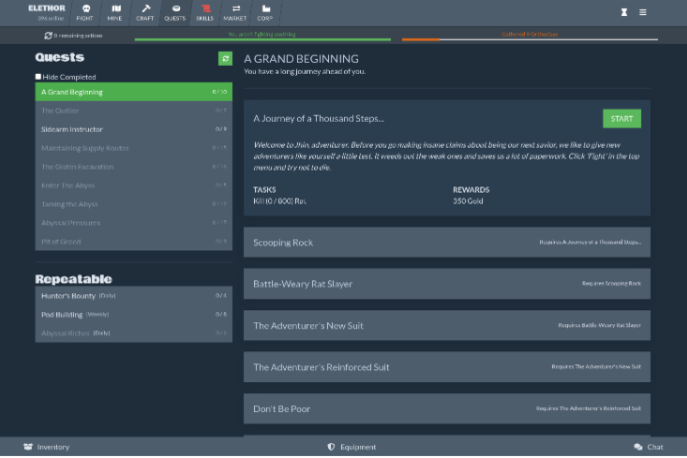 2

comments on

"Elethor"
Samsung
December 20, 2022 at 06:57 pm
SO far I am liking the idle portion of the game. I just started and I am enjoying it.
Richard R DeLuca
January 18, 2021 at 04:30 am
This has a great beginning I like this game