Elite Streetracing (OFFLINE)
Elite Streetracing is a classic text-based browser game. You can participate in car show offs, tournaments, street races and other missions and crimes. Big part of the game is collecting various vehicles. You can loan a car to get difficult mission done or just try out the car before you buy it. All cars can be tuned and must be fueled, cars can be obtained via auction house as well. Very simplistic looks and wide range of features makes it a great timekiller. Rank up against others and find friends, because community is also part of the game.





(11 votes, average: 2.36 out of 5)
Elite Streetracing images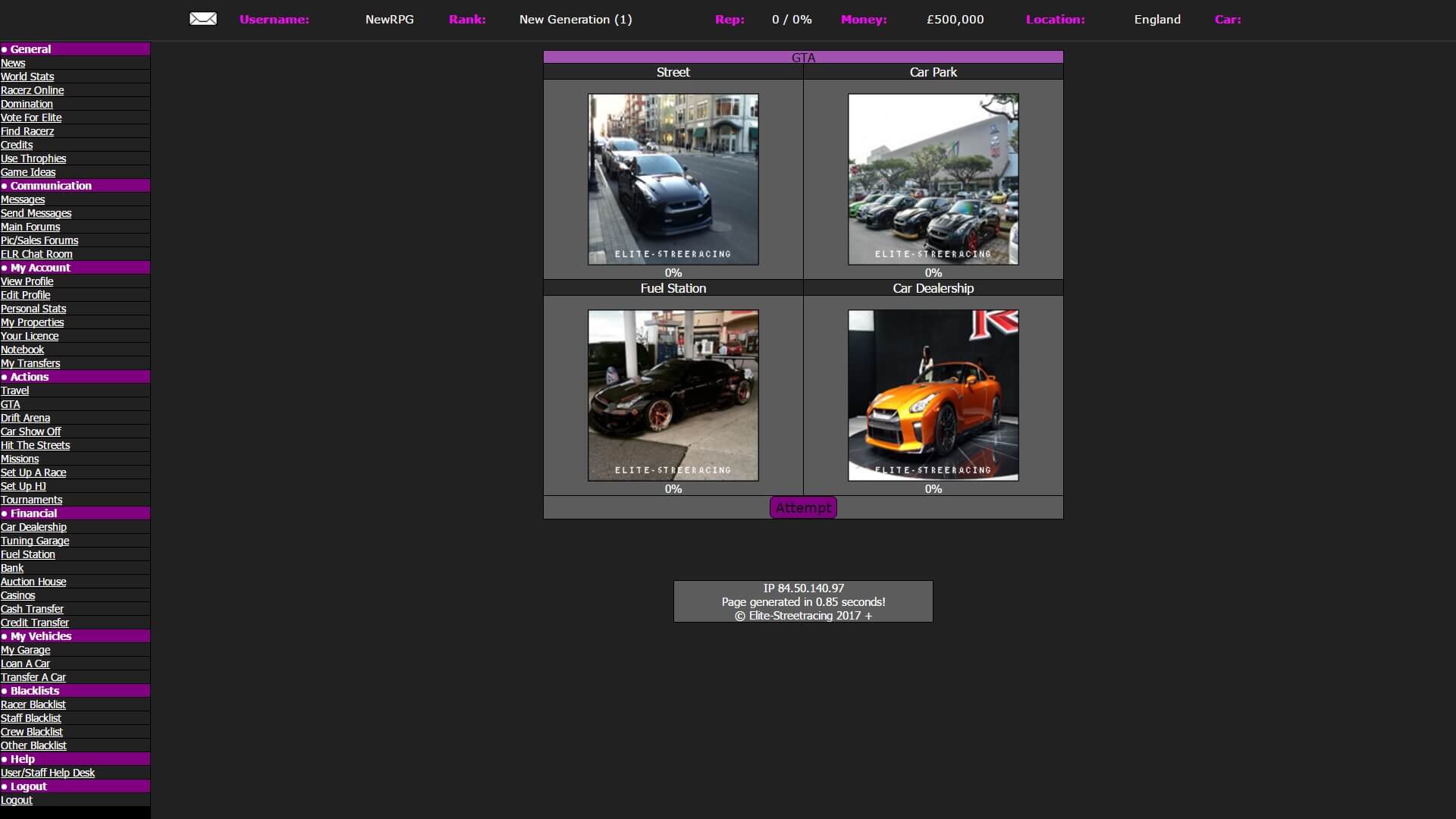 2

comments on

"Elite Streetracing"
Bakamboo
April 13, 2017 at 12:41 am
Good, but it's daft DONT SPEND YOUR MONEY ON THIS GAME IF YOU PLAY IT
sikxskillz
April 13, 2017 at 02:31 pm
this is the owner of elite-streetracing we apologise for any inconvenience caused the game has under gone so serious improvements and is now a much better game than before
Ryan Bell
January 02, 2022 at 05:35 pm
you still coding?
TheBestRacer99
March 21, 2017 at 05:43 pm
great game!! *****