EndlessMafia.com (OFFLINE)
EndlessMafia.com is a mafia-themed browser game where you can enter the underworld. Money Press produces money and you can collect cash all the time. Start with easy crimes like robbing a wanderer, selling crap drugs, stealing a bike and more. Play casino games such as Wheel of Fortune, Slot machine, Roulette, Higher/lower and Blackjack. You can gain mafia power by upgrading Mafia Mansion, buying weapons in the shop, and so forth. Diamonds can be used to skip time and purchase valuable items in the shop. Make sure to produce ammunition in the Ammunition Factory to be able to attack others.





(38 votes, average: 4.87 out of 5)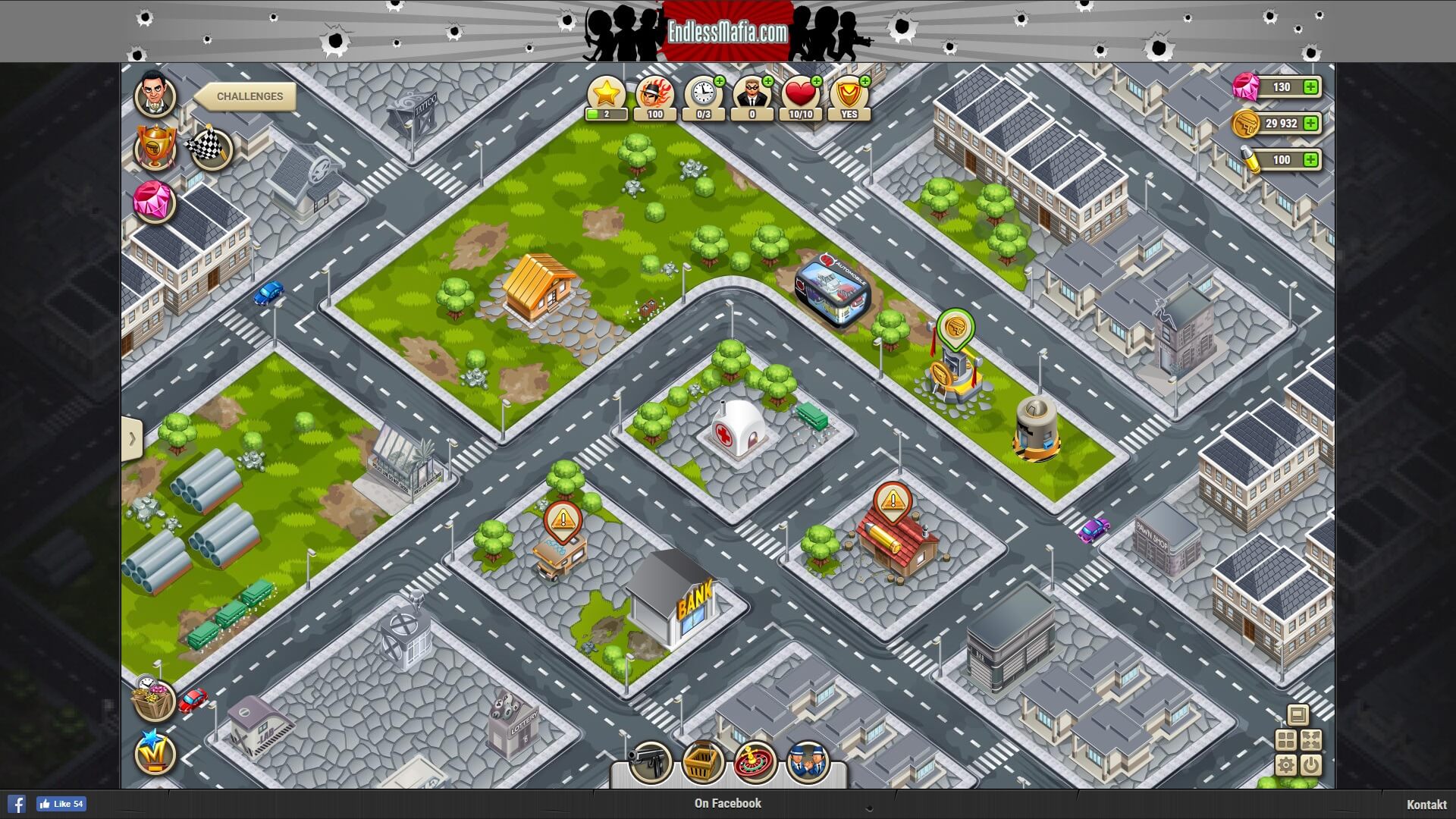 5

comments on

"EndlessMafia.com"
Offline
December 16, 2021 at 10:11 am
This game is offline!
Cinzyal
August 23, 2017 at 12:48 pm
Fantastic and fun game !! But very few players !!! please join in !!
DonMike
July 01, 2017 at 09:18 am
This is the best mafia game :) i play the game every day since december 2016
Gerhard117
July 26, 2016 at 11:39 am
amazing game all should join :)
fuxxy1987
July 26, 2016 at 11:27 am
this is a great game i have been playing it every single day sense i signed up