Erannorth: The Unfinished Tales
Erannorth: The Unfinished Tales is a free text-based browser game that includes mysterious adventures. Explore different areas, complete quests and gain experience to level up. Higher levels allow you to get stronger equipment, better spells and bonuses. Combat Points are used in combat and Action Points are essential to start quests. You may consider destroying your items and spells as you can receive rare materials. You can find various VIP levels with each level giving you different benefits. Make sure that another player is in the same location as you are and attack your opponent. Use the Tactics and Spells bar to think about clever strategies and conquer the Erannorth world.





(22 votes, average: 5 out of 5)
Rate it
Erannorth: The Unfinished Tales images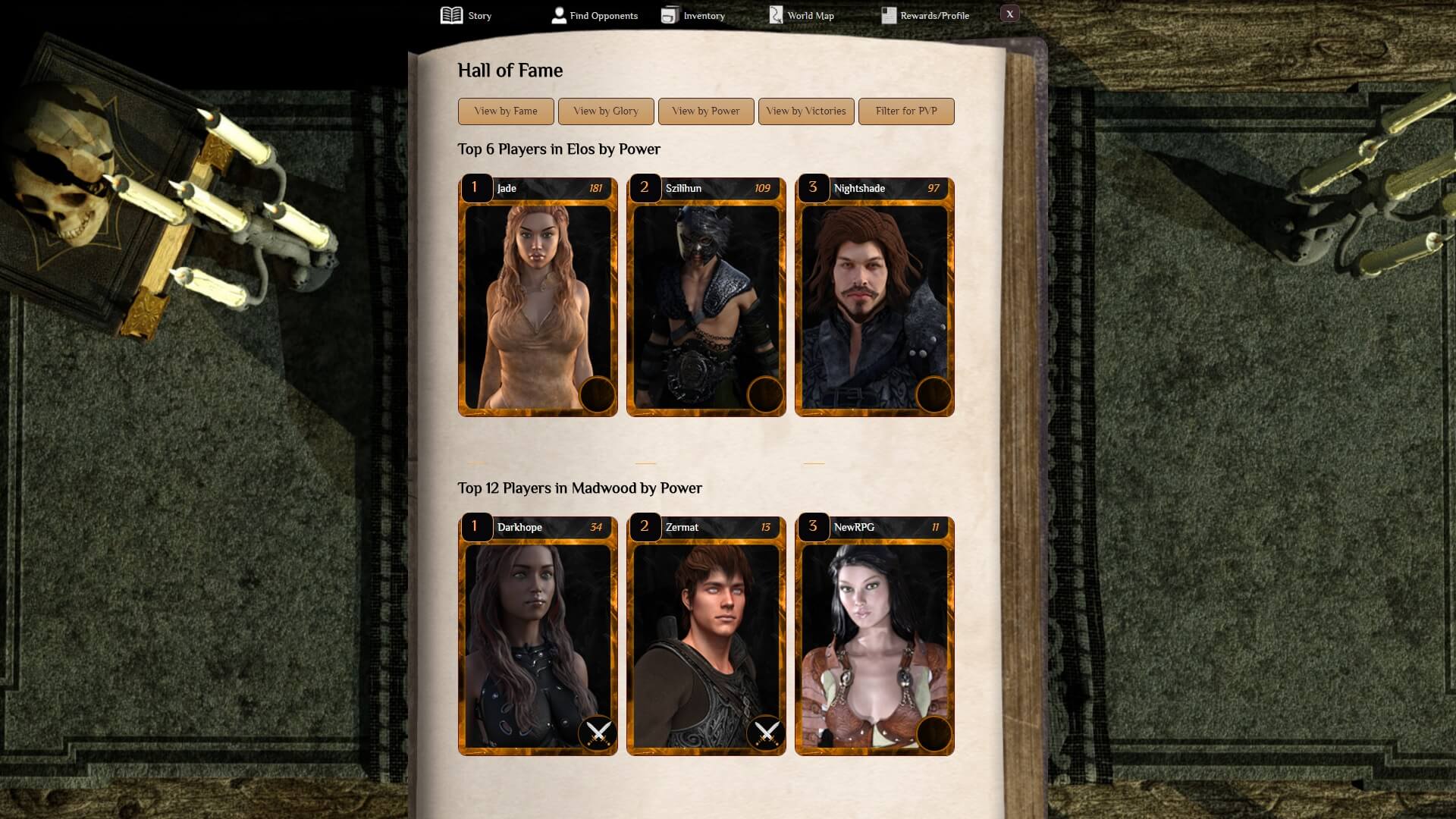 4

comments on

"Erannorth: The Unfinished Tales"
thanatus
January 24, 2017 at 04:04 pm
Great game. nice,fun and with a lot of choices and paths to follow.
Katty Markakis
October 04, 2016 at 05:17 pm
Erannorth is a text-based RPG Game that takes place in the vast continent of Elos.

Explore a unique world and unveil its mysteries. Face powerful opponents, challenges, intriguing adventures and quests. Fully customize your character with hundreds of tactics, spells, skills and equipment.

Recently they switched to Patreon funding which means the game is now 100% free! (And between us even before they do that, was still the best freemium game). Still, now there are no energy gates and no in-game purchases! Everything can be acquired by playing casually the game. And you can literally play for 24 hours in a row (Especially after you unlock travel in Level 5+).

The game also plays perfectly on Tablet browsers and is very battery friendly ;)

Highly recommended! :D
Van Helsing
July 20, 2016 at 04:03 am
Great game. Build your character from the ground up. From a warrior,archer,assasin,mage,healer. Get pets,professions,craft weapons,armour,potions,cook,hunt,fish,pickpocket,perform... So much you can do....Be a hero or villain...choice is yours...Option to pay to play with VIP levels that give you extras to work with. Or play free,you can buy Ap,Cp,and health...so play 5 minutes...or 24 hours.......join us and enjoy the game..... :) see u in there.
Little Dragon
July 15, 2016 at 01:47 am
This game is exceptionally good! It is a text-based game with good graphics and intuitive mechanics. Very fun to play with many different builds and ways to approach combat. Literally zero pay to win elements, VIP can be acquired for free within the game itself. Definitely give this a try.