eRevollution
eRevollution is a strategic browser game where you can take part in business and politics. As a politician, you can rule a country. Business world allows you to create companies, recruit employees, produce products and earn profit. You can choose from a farm, iron mine, sand mine, warehouse and factories. Do you feel that you don't want to take the responsibility? Find a good employer and apply for a job to earn a daily salary. Visit the workout area and spend energy to increase strength. Recover your energy by consuming food. Take a look at the military campaigns to join the fight and conquer other nations.





(5 votes, average: 3.4 out of 5)
Rate it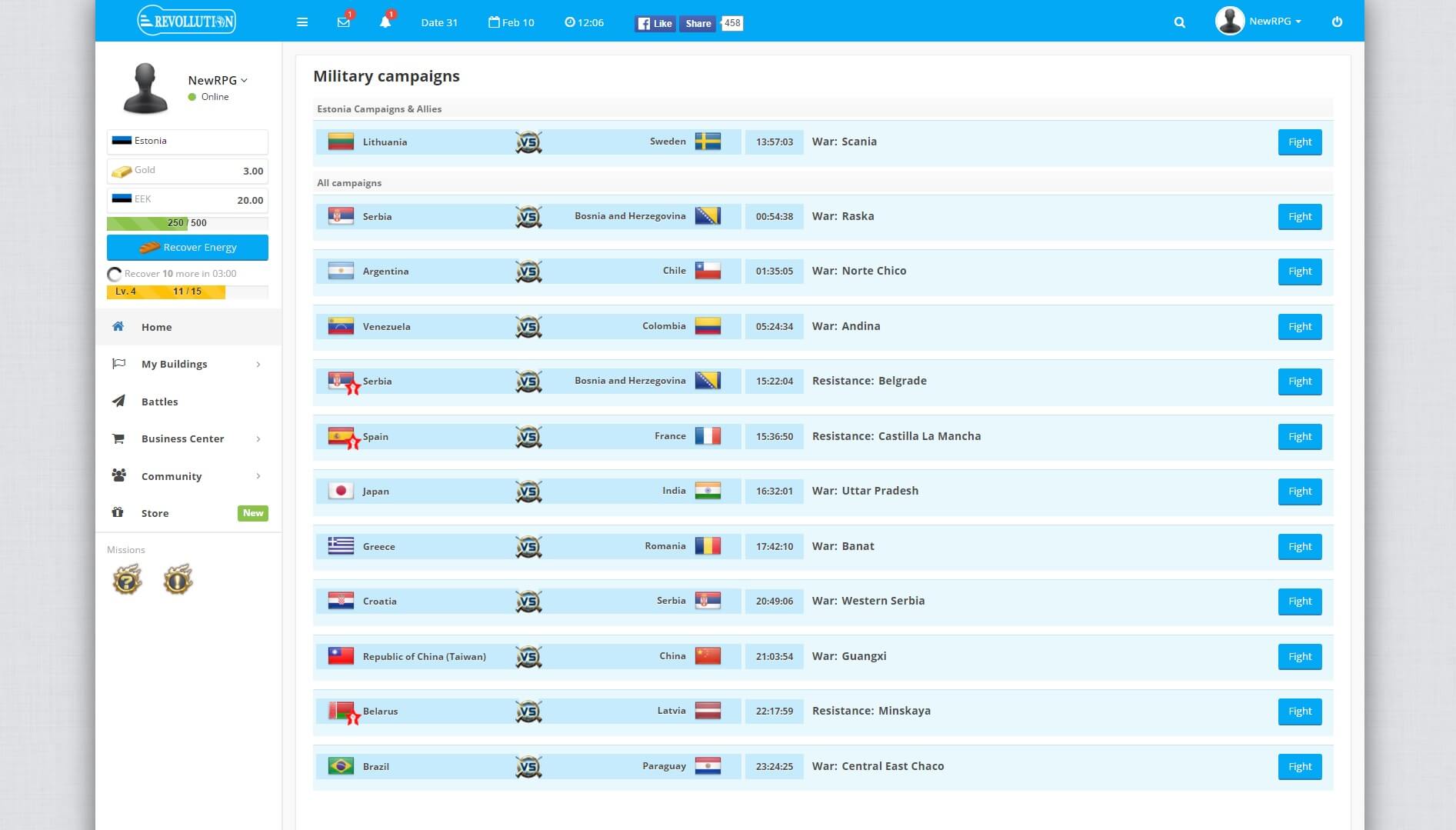 3

comments on

"eRevollution"
ristaa
July 10, 2016 at 10:56 pm
come and visit us ?
d0ct0rward0m
May 04, 2016 at 06:03 pm
A really nice game! I invite you all to come play, i can help you inside! Enjoy the game
Kei
March 01, 2016 at 03:55 am
This is an amazing game with a great community!