EternaVerse
EternaVerse is a browser game with space setting. Production section gives you information about your buildings, defense, shipyard, upgrades and research. You can purchase a blueprint package that includes shields, weapons, cargo capacity and speed. Galaxy allows you to explore the wide galaxy and discover other planets. Under Technology you can read about various ships, research, buildings, officers and defenses. Upgrade your planet and increase your resources.





(8 votes, average: 3.88 out of 5)
Rate it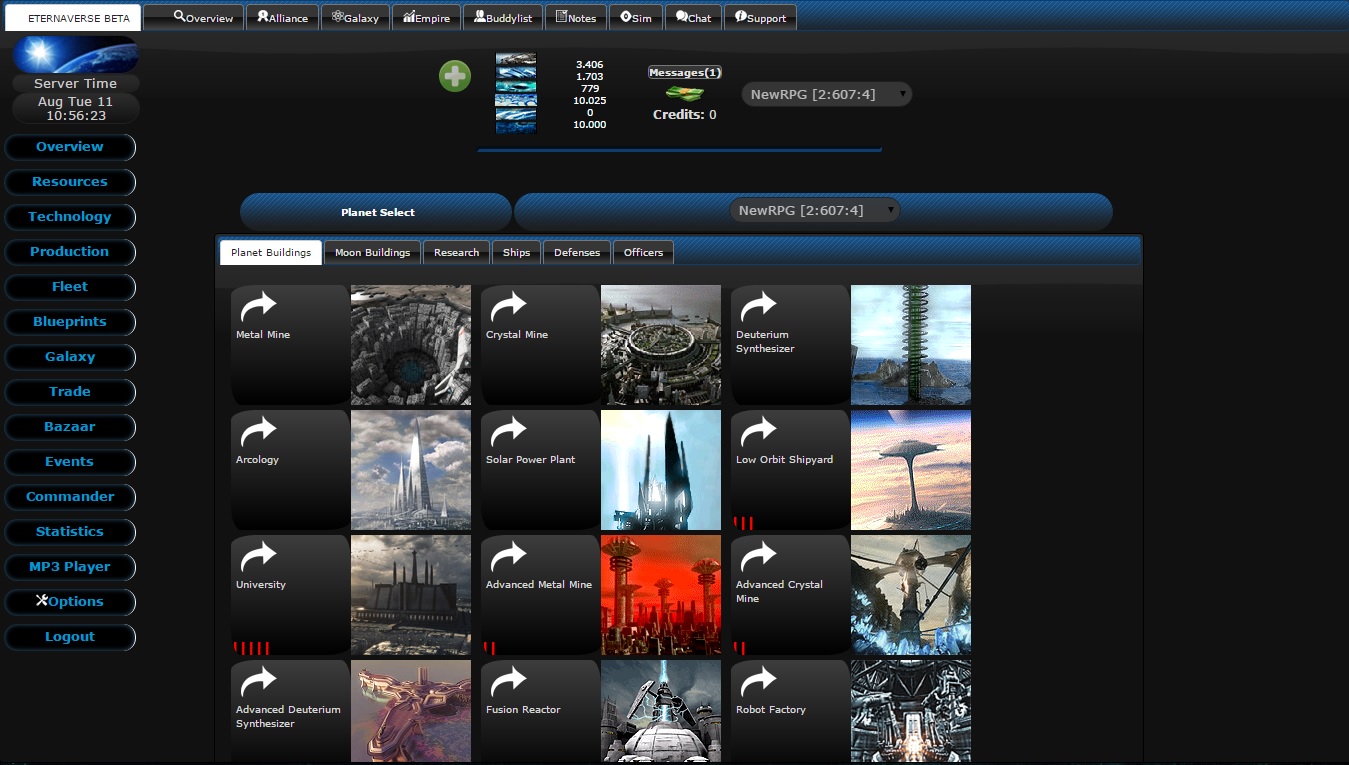 4

comments on

"EternaVerse"
Bloodmancer
March 31, 2016 at 09:58 pm
A unique game that has lots to offer. At first, it might seem like Ogame, but a it turns out, it has a lot more tech and a lot more to work to than Ogame.

The best part about this game is it's community and it's dev team. You'll always get a response from the admins, and the community is tight nit. New things are constantly being added.

There is no pay to play, you have to work for every inch you move forward. The competition won't be able to get ahead using money and ingame purchases.
Scourge
February 23, 2016 at 02:42 am
Best game of its time that I've seen around. Haven't so much as visited the other games since I started EV and it's been years! Passionate and communicative developer.
Dire_Venom
October 02, 2015 at 10:58 pm
Passionate dev team , lots of upcoming features and very imerssive gameplay .
And the best part - you can get everything in the game without paying a dime !
Cliff Rajgopaul
August 15, 2015 at 08:14 am
By far the best visual and strategic game of its kind at the moment.