Ex Mafia (OFFLINE)
Ex Mafia is a text-based mafia game. Your character actions are limited by energy, will, brave, health, dexterity and remaining attacks. Simply put this is an average mafia game where you need to increase your stats and rank against other players. Over 100 different in-game items and over 50 crimes available. Real life prizes are available for best and active players. This mafia-game is not yet mobile friendly.





(12 votes, average: 2.67 out of 5)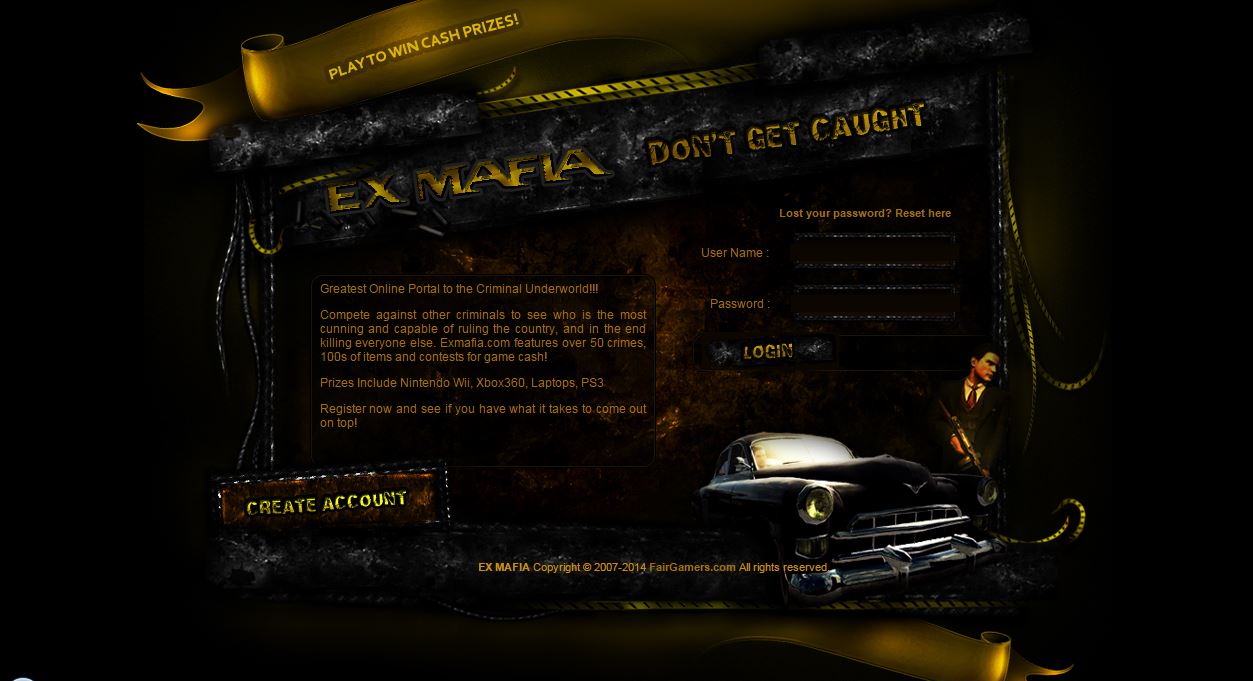 1

comments on

"Ex Mafia"
Ant
September 08, 2021 at 06:11 am
Still down?