Extreme Mob Wars
While playing Extreme Mob Wars you can become one of the mobsters and enjoy being surrounded by mafia life. You should hire people to work for you so you would be the boss. You can hire bodyguards, hitmen and thugs to protect you, but there's also a possibility to hire dealers, hustlers, bootleggers, whores and punks to work in a business. Use your workforce to produce illegal narcotics or make fake money. Earn a profit and keep all your money in the bank.





(9 votes, average: 4 out of 5)
Rate it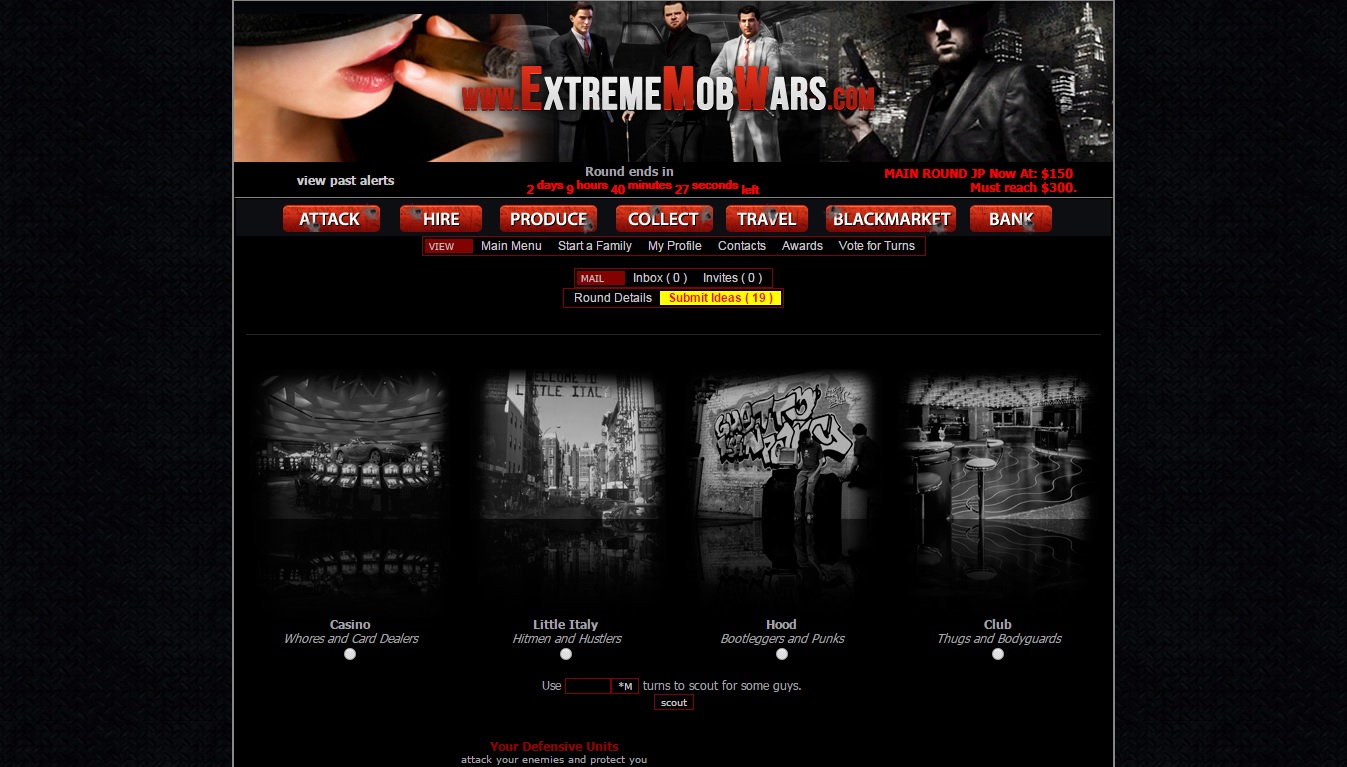 3

comments on

"Extreme Mob Wars"
Cooked
August 12, 2021 at 11:32 pm
Poor, I can tell by your comment you never actually played Extreme Mob Wars. The site is very secure and updated regularly also the Admin TJ / DGN is very active and responsive.

If you are looking to play fun game that has been around over 14 years that's fair, balanced, and stable stop by. Message me ''Cooked'' and I can explain things to get you up to speed quick if you are new.
Lmao
August 12, 2021 at 06:52 am
Dont have any clue what your talking about. Admin has always gone out of his way for years to help players.
Poor
January 07, 2019 at 07:47 pm
Very dated and insecure, with poor communication from admin