Furry Paws
Furry Paws is a fun online role-playing game with virtual dogs. An important feature is training where you can increase stats such as intelligence, charisma, stamina, speed, agility and strength. However, you can also train many stats at once, so you can pick out a sport and train specific stats. Market allows you to buy food, grooming items, accessories and toys. You should also consider vaccinating your dogs. You can keep your dogs happy with toys.





(3 votes, average: 5 out of 5)
Rate it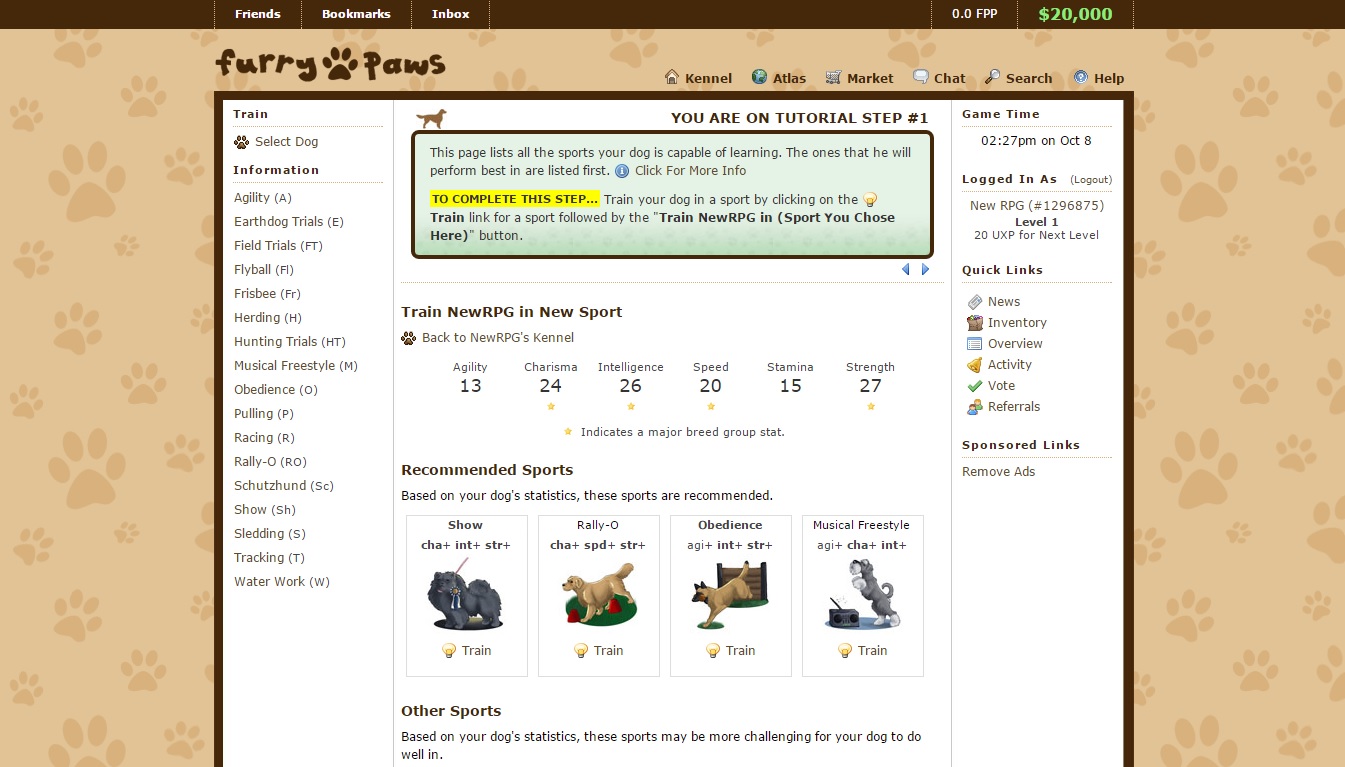 1

comments on

"Furry Paws"
Unknown
August 24, 2020 at 04:59 am
This game is really fun and the mods are nice, Even the people who don't have to help new players help because they want to. So kind. The game has many dog breeds and they look like the dogs too.