Galaxiur
Galaxiur is a tick based browser game where you need to build space units, attack other players and defend your own colony. The aim is to achieve the highest score at the end of each round. You could join an alliance to make new friends and support one another. You can also perform military operations and move units. Manage your research levels, population level, military levels and resource level to become successful. Fuel miners give you the possibility to fly your ships across the galaxy. Build technicians, activate certain planetary projects, construct facilities, do research and use the best strategies.





(14 votes, average: 4.71 out of 5)
Rate it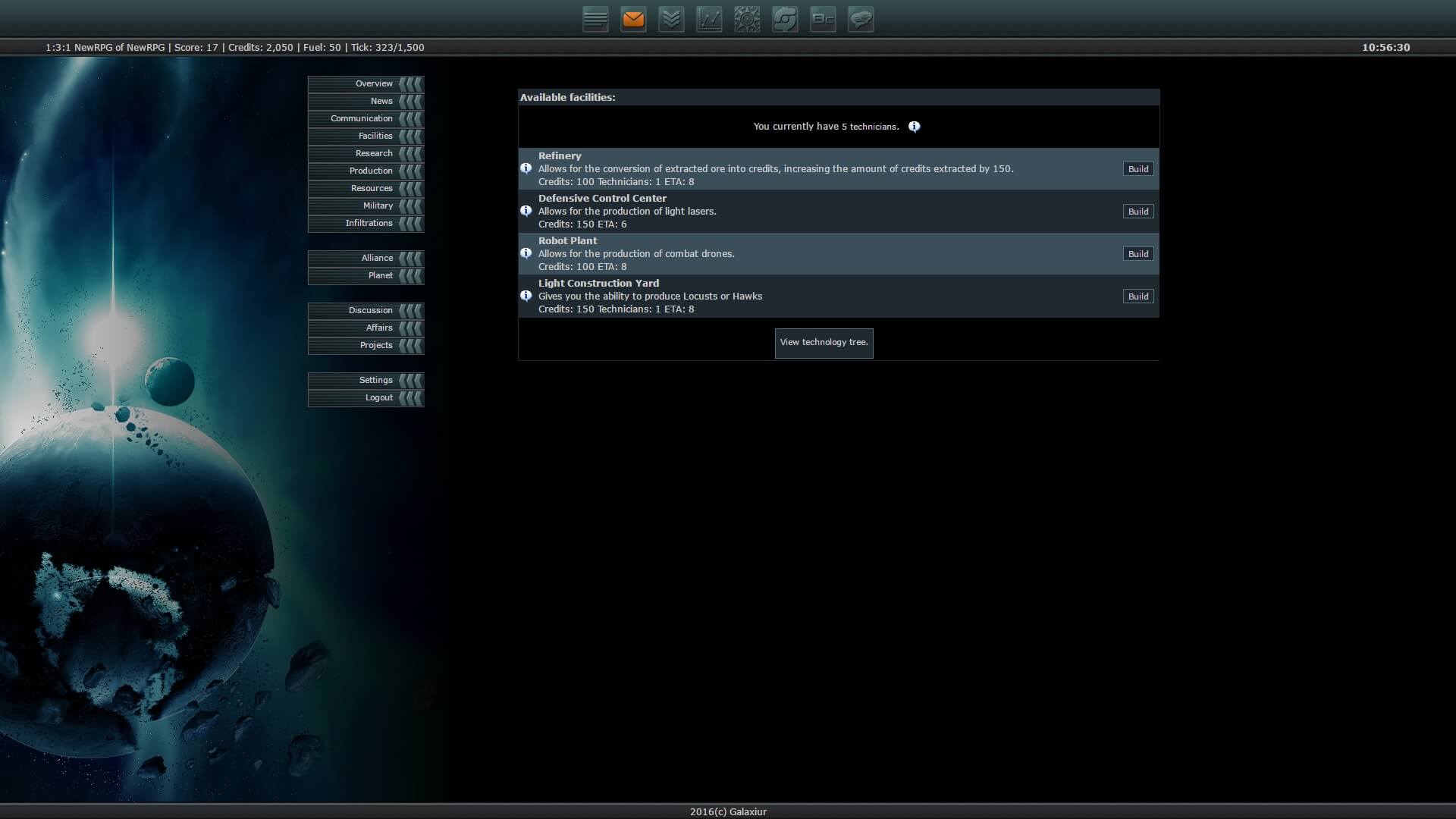 6

comments on

"Galaxiur"
Dekker
May 21, 2017 at 02:02 am
+1
Bilium
October 07, 2016 at 11:38 pm
If you enjoy chess related brain games, science fiction settings, military structure, micromanagement with a multitude of development, and socializing with people across the planet with similar interests..
Then there is a very good chance you'll come to love Galaxiur.
Avenger
September 27, 2016 at 10:08 pm
The Father of tick based scifi games. Really working platform to wage war. Really nice community.
PaRa
September 27, 2016 at 01:50 pm
Only play it if you are ready to get sucked into this extremely addictive online game. Who needs real life anyway...
Zuneib
September 23, 2016 at 11:44 am
Love the game! It's oldschool planetarion/spaceminers style of game for free. Still has a few bugs here and there but things have been patched up really fast. The community has been great :)
Killa
September 23, 2016 at 11:27 am
Best web-based game I ever played in my life.. <3 \o/ :D