Gang Wars
(Online since

1998

)
Strive to be the top killer in game, or try to outrank enemies by looting enemies and playing the drug market. Build an alliance with other gangs to assert dominance in your country of choice. There are so many possibilities and ways to be #1. This game was created back in the late 90's but has taken new leadership who has added new features and obstacles.
Create a thug to be the muscle, house raid enemies and take their loot. Intimidate enemies so theyre forced to use turns in order to flee the country or suffer your wrath. Create dealers to drug love the enemy, slice their guerilla warfare in half in order to wipe out their thugs easier. Create pimps to have hoes who can turf war (means they are singled out and cannot call for backup!), or used diseased hoes to wipe out enemy dealers and thugs. Hoes make a lot of money and quick, we call that pimp boosting.
Join the daily player base today!





(0 votes, average: 0 out of 5)
Rate it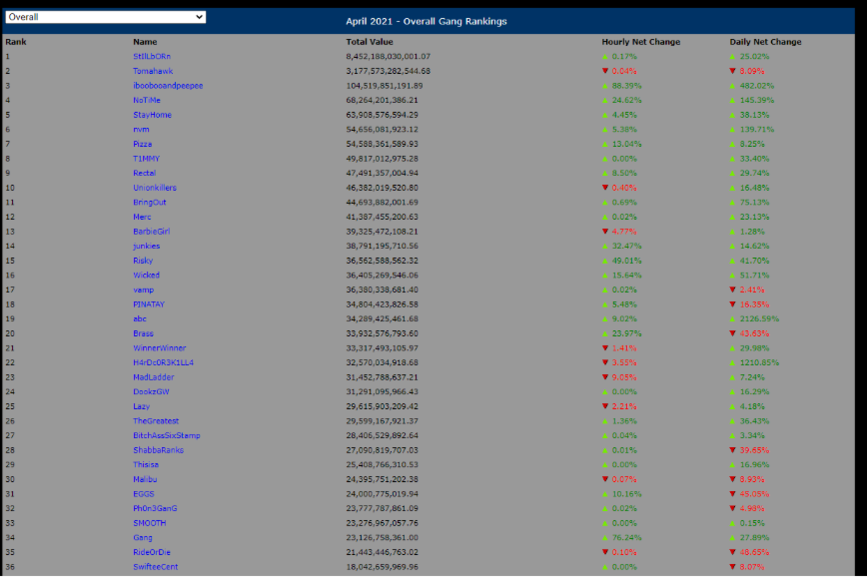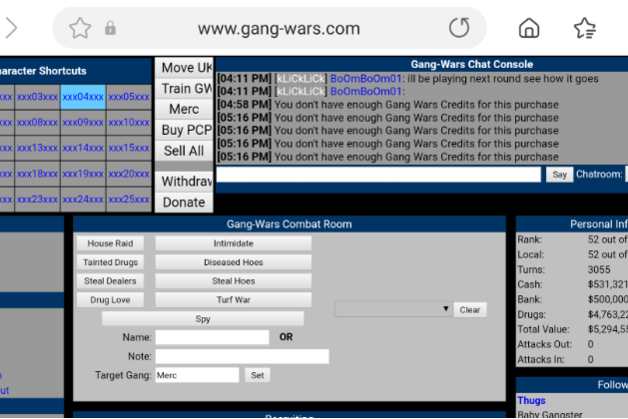 Chat, Attack Log, Character Screen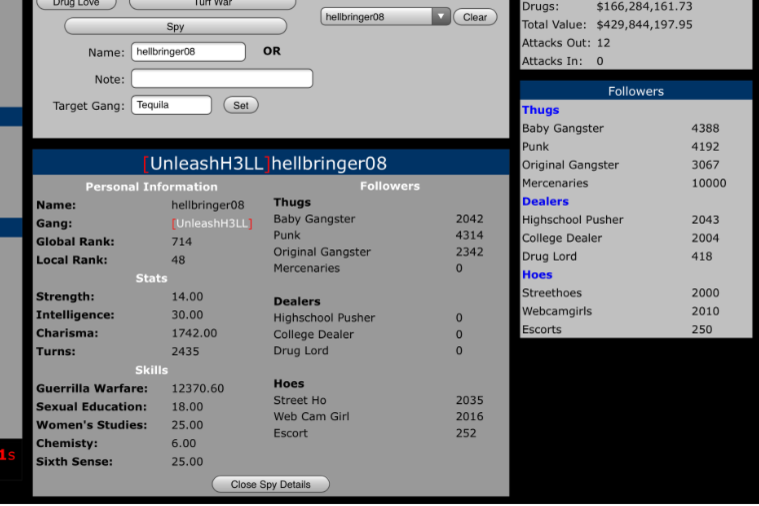 0

comments on

"Gang Wars"