Gemini Station
Gemini Station is a casual Sci-Fi browser game meaning it doesn't require you to play hours every day. As the game doesn't have a specific endgame goal, you can choose to play the game however you see fit. Simply focus on those aspects that you enjoy the most. Manage your ships, modify them, build and tune as you need. Game has 4 big aspects: trading, combat, salvaging and hacking. Travel the space, scan for cargos to find loot, deliver drones and destroy other ships. Game is easy to grasp, simply follow the tips shown to you when you first log in.





(42 votes, average: 3.6 out of 5)
Rate it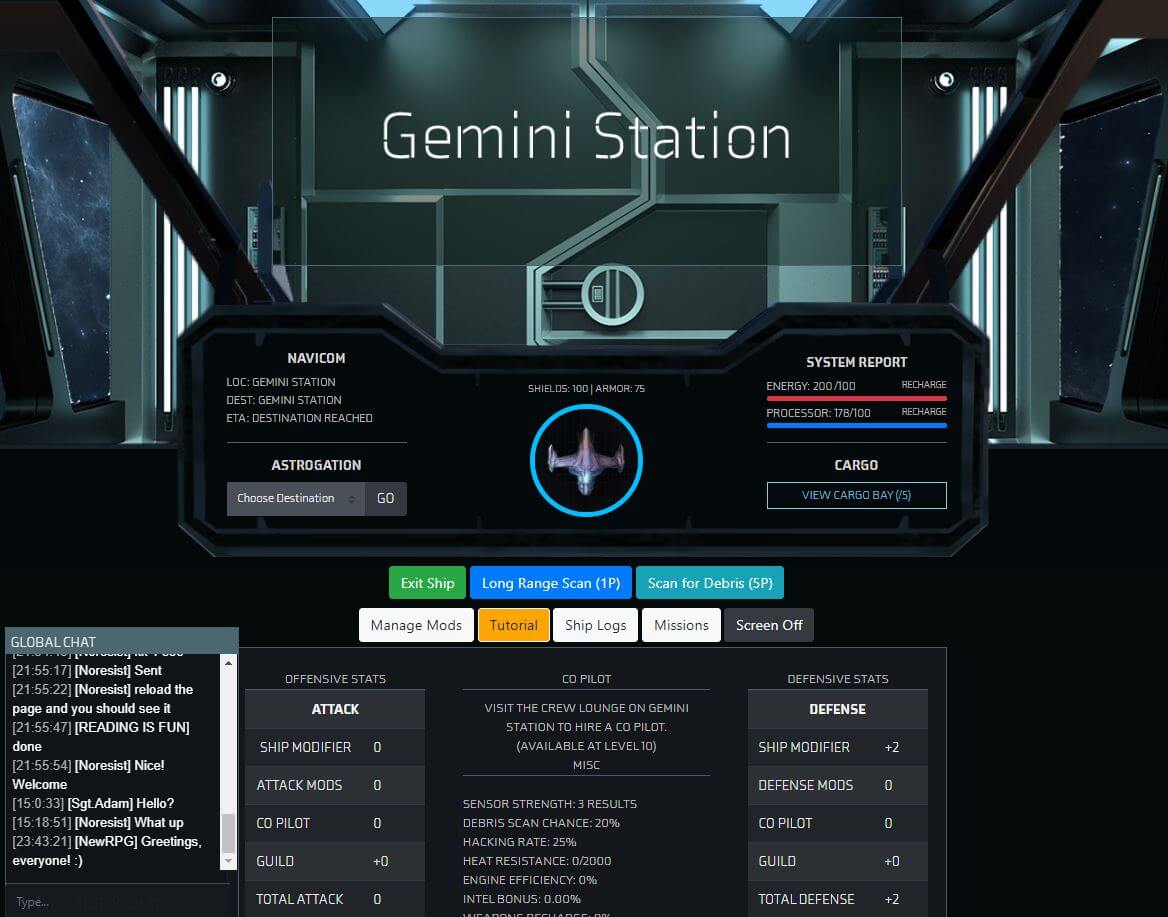 3

comments on

"Gemini Station"
Oracle
November 08, 2022 at 08:58 am
I'd urge everyone to check it out especially after the latest updates this year. Sky's is the limit for Gemini Station at this point.
Jorge
March 14, 2020 at 09:40 pm
the best game in all this page, for me is better than torn
ByeStarz
January 02, 2020 at 06:41 pm
Dayum, got me hooked hard haha, mostly playing with iphone tho
rdc46341
January 14, 2020 at 09:14 pm
yes amazing game.