Grepolis
Grepolis - The browser game that is set in antiquity. Very rich features like colonizing, espionage, conquest, alliance, trading and much more. It's a medieval game that is focusing on buildings, units and gods. Be sure to build yourself a city wall for protection. Units are short and long range, slow units and fast units, be sure to use them all and combine them for powerful army. Knowledge is power, spy on your enemies before attacking them to know what's coming, don't act irrational.





(12 votes, average: 3 out of 5)
Rate it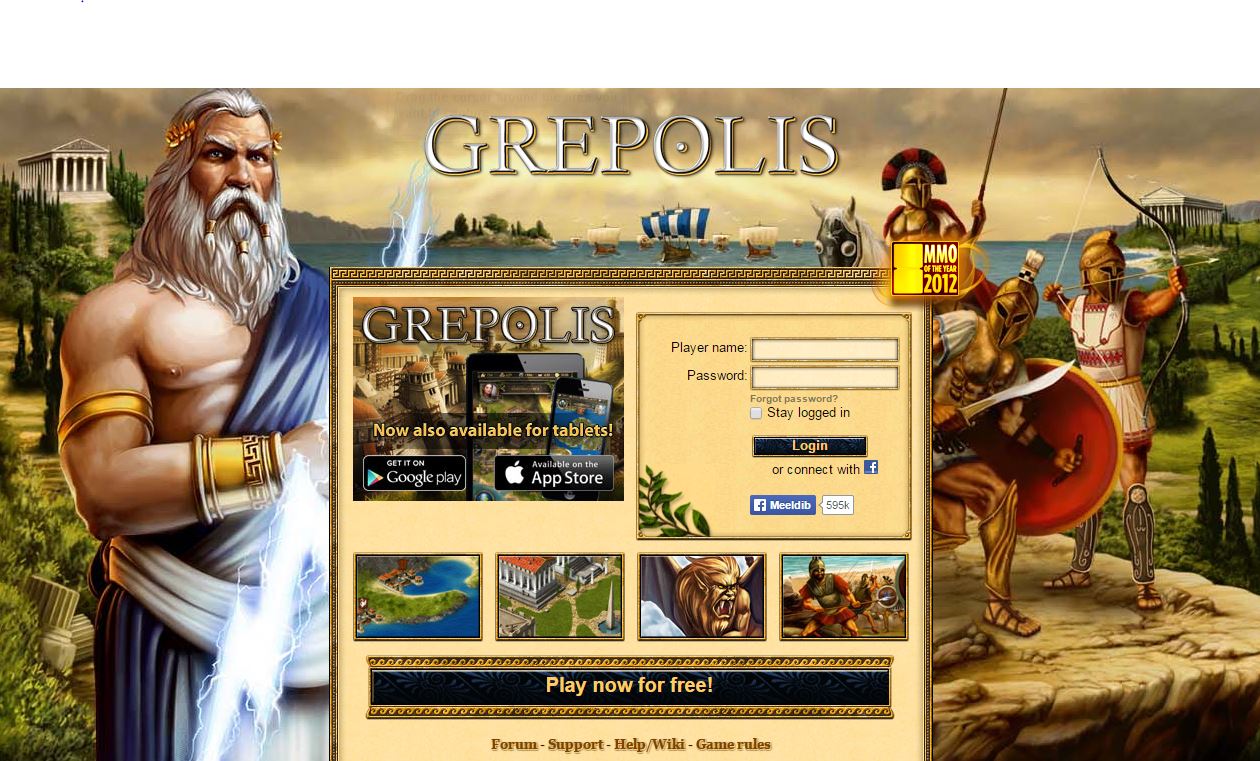 1

comments on

"Grepolis"
Vitali
December 23, 2014 at 02:18 pm
Grepolis is well known for it's easy to use "user interface", which means that you can enjoy the game without having to figure the game out at first. Everything is logical and gameplay is rather fast. At some point you have to wait, sure, but that is basically like every other text based browser game.