Grid-Iron
Grid-Iron is a sport text-based browser game about American Football. Club is the most important section because it includes information about your players, training, staff etc. You can train attacking, fitness, tactical, but also catching skills, passing skills and footwork. Staff consists doctors and coaches who you can hire or fire. Build a training hall, fitness centre, club shop or youth academy and upgrade your facilities. You can also expand your stadium and take a look at national teams.





(32 votes, average: 4.13 out of 5)
Rate it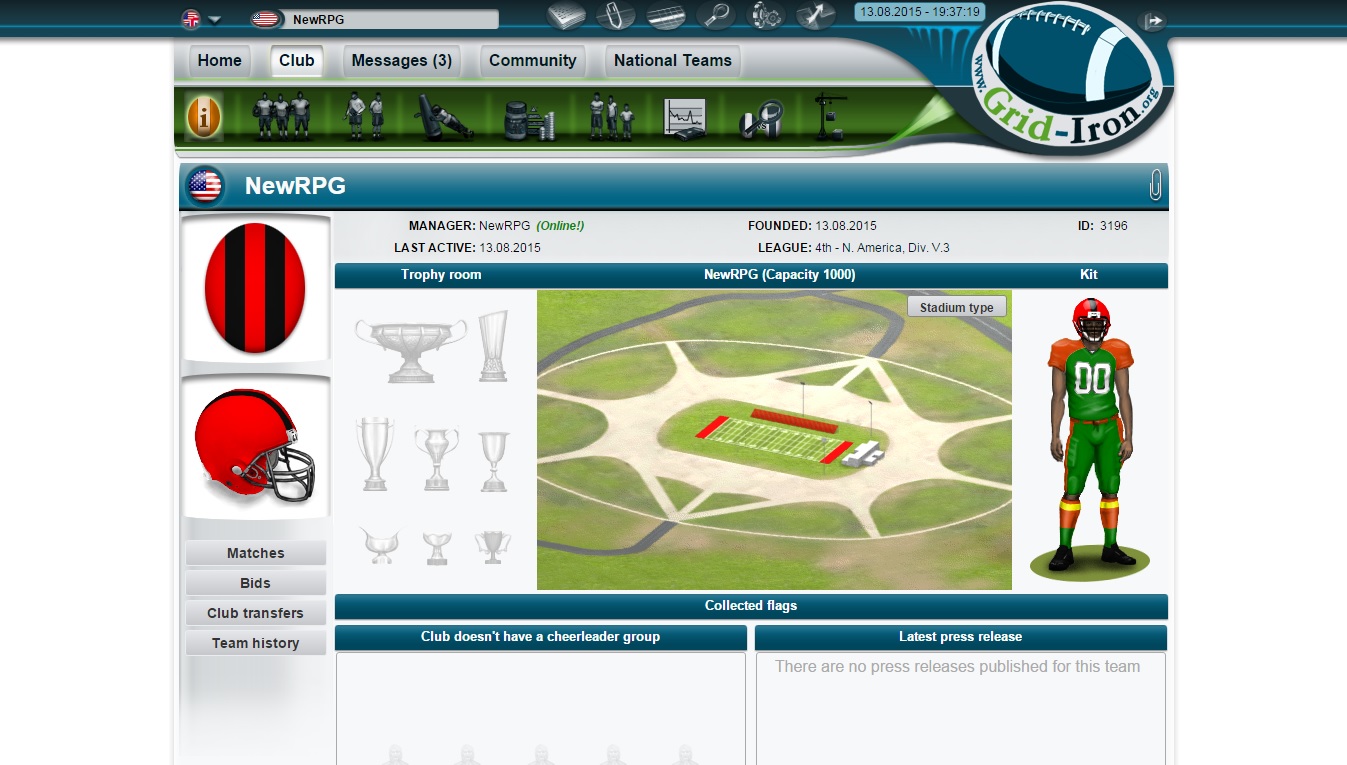 3

comments on

"Grid-Iron"
Catalin
September 30, 2015 at 12:04 am
This is a game which you play 2 minutes a day for your next 5 years. Does not require a lot of time per day. It's alright. Not great, but not a waste of time.
Michael Rojek
September 29, 2015 at 06:56 pm
Great game, great community! It requires time and patience.
Menoto
August 14, 2015 at 06:54 am
great game and an awesome community, if you try it out don' forget to visit the forum, that's where everything's at!