Hattrick
In Hattrick you are the manager of a soccer team. You will soon get your team of players who each have skills in defending, playmaking, scoring, and so on. Your job is to train them, select the right players for matches and get the tactics right for each opponent, decide when to buy and sell players, as well as handle the club's finances. Customize the look of your team by uploading your team logo. Create your own match kit. Set your manager avatar.





(106 votes, average: 3.83 out of 5)
Rate it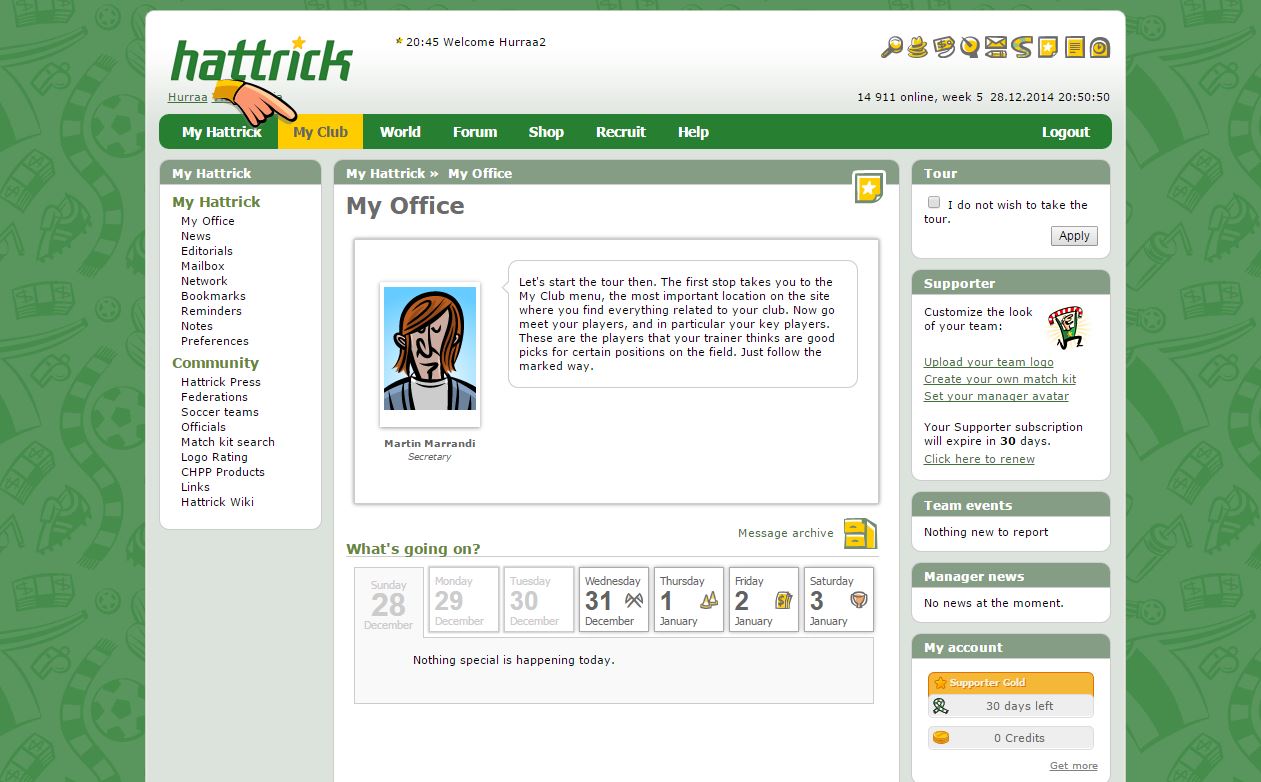 2

comments on

"Hattrick"
Voican Alexandru
October 31, 2021 at 05:04 pm
The game is ok but the high prices for the supporter packages and the fact that the GM's can close you anytime without warning is horrible. Most of the GM's and Mods are from way back and weren't supported by the community ... many of them are playing just for the free supporter package and some of them are not from the countries in which are GMs .. an example is the fact that the GMs from Moldova are infact Romanians
Peter Heuvelman
August 03, 2017 at 07:41 pm
hattrick used to be a nice game up untill 2015, then it became so commercial that it makes me wanne puke.....