HellWars
HellWars is a web-based roleplaying game that takes you to the war. Join the game and you get an actual chance to enter battles. You should take a look at your troops and train brave soldiers. There's a need for the best equipment as it can help you to rise to the top. Command center is an important section, because you can see your army, game stats, your achievements and losses. You could get involved in magic as you have a possibility to purchase magic power, power stone, and so on.





(1 votes, average: 5 out of 5)
Rate it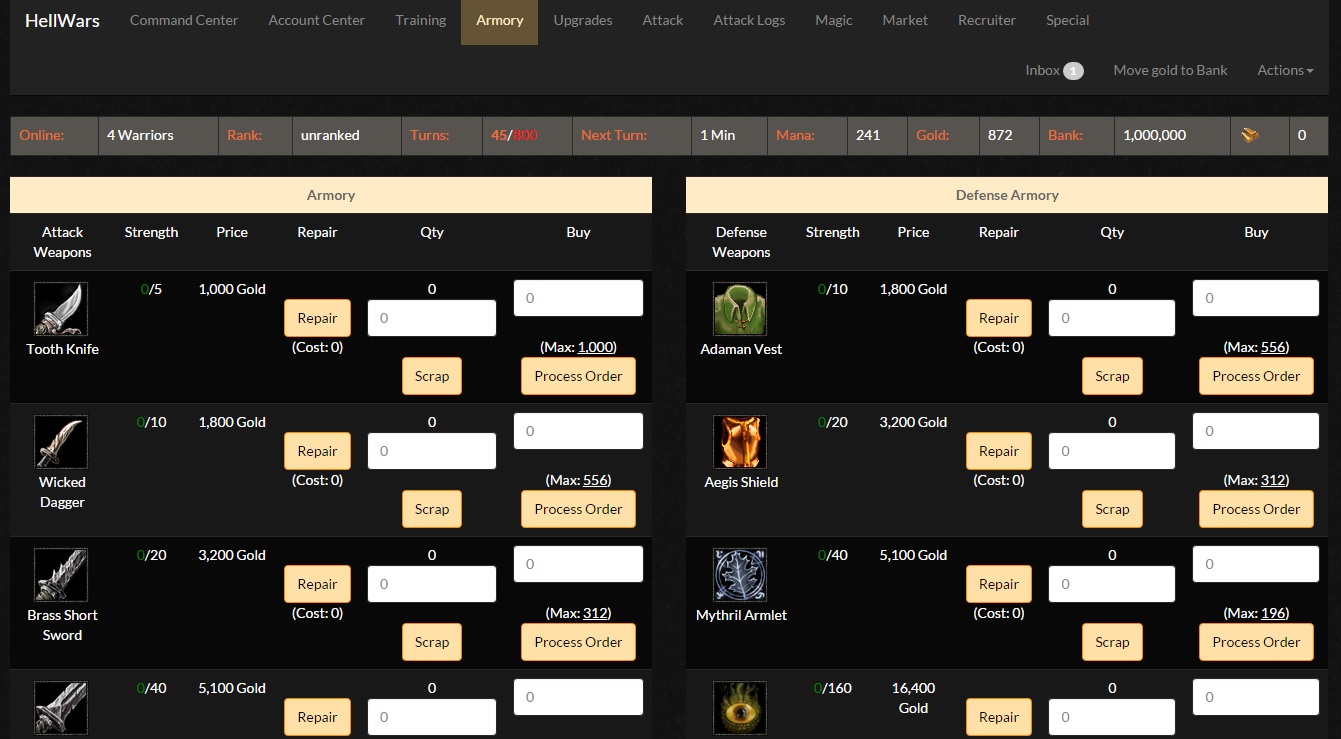 1

comments on

"HellWars"
Tim
June 15, 2019 at 05:59 am
Wish it was still around, make it happen please!
Aod
August 27, 2019 at 10:38 pm
It is name under warofhell