Hollow
Slay your boredom. In Hollow, choose from 15 classes and 27 races right at sign up. Explore a full map with a wide-range of cities, each with a unique culture and story. Fight monsters, gain experience, upgrade your gear; our guides will help get you started on a fast track to your greatest roleplay experience yet. Join Hollow's rich community of long-time, dedicated players who are waiting for you to jump in. Embark on a new adventure and see where your imagination takes you in The World Called Hollow.





(38 votes, average: 4.45 out of 5)
Rate it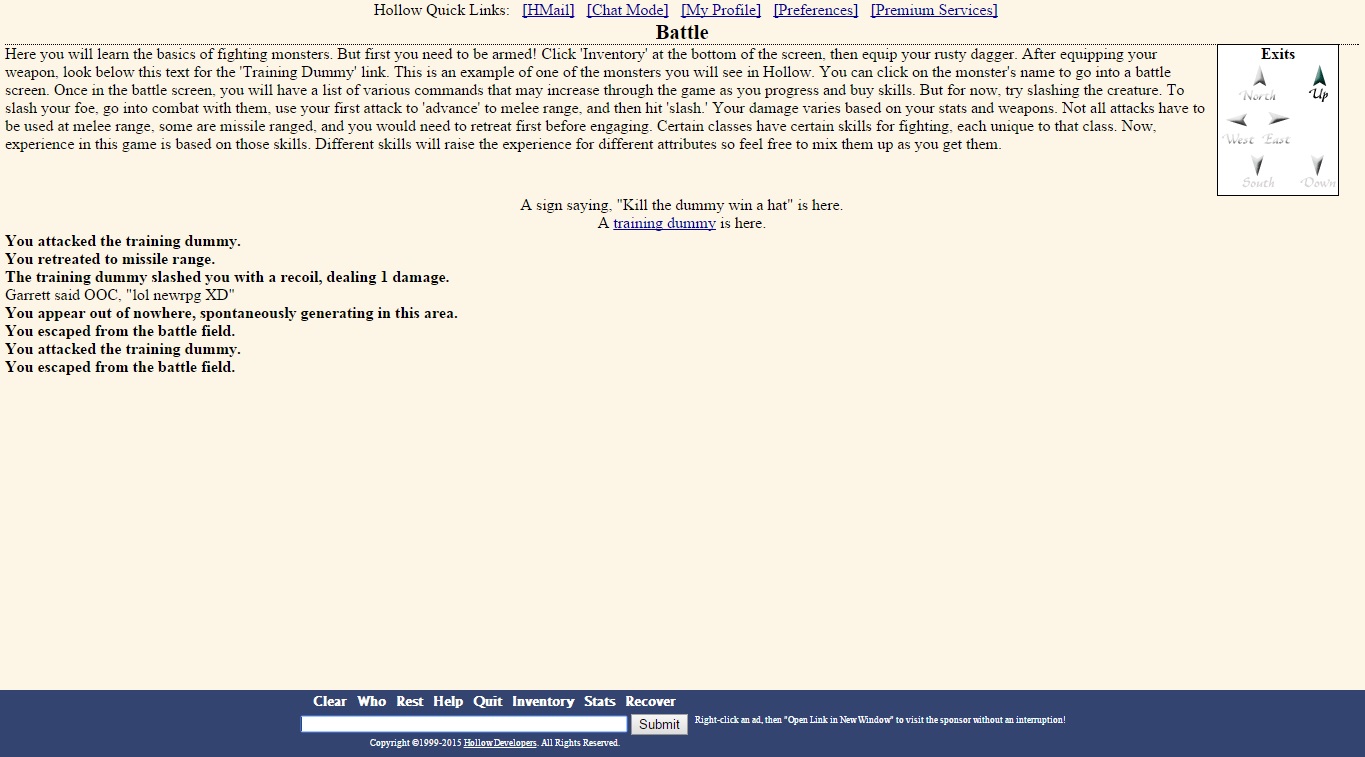 2

comments on

"Hollow"
John
January 31, 2017 at 01:26 pm
This game has been around for ages, since the 90's..
I've personally played it since 2004.
I will admit, at times I've taken a break, there has been times it's been slow, times it has been amazing..
But, the core of the game has remained the same and the people on it are great.
If you enjoy writing stories, having adventures, and playing out anything your imagination can create.
Then this is the game for you. The players will be patient (They've been doing it a long time.) They will help you grow as a writer, work with you for forever and try to seamlessly bring you along into the warm and welcoming community. Just have patience yourself, work with everyone and have fun.. That's the biggest one.
And, if you don't need help, awesome just the same, because the literary talent of the folks here will inspire you to new heights of creativity.
Sparky
April 12, 2016 at 03:37 pm
Hollow is an excellent place to be surrounded in a safe community, with tons of helpful advice towards helping you understand out how to roleplay better. The admins may be blunt, at times, as will some of the long time users, but with a slowly growing community one can only expect as much. Give it time, we want you to have fun, but we are not going to tolerate trolls. (despite we allow trolls to be a race) I would rate this five stars, but I misclicked and it gave three.