Horse Eden Eventing
Horse Eden Eventing is a fun simulation roleplaying game with horses and breeding. At first you must create horses by selecting breed, pattern, base color, marking, and you can even choose a background for your horses. Training center allows your horses to learn how to behave well. Breeding center is such a wonderful place that gives you a possibility to choose mare and stallion, breed two horses and as a result you can have a little foal.





(2 votes, average: 3 out of 5)
Rate it
Horse Eden Eventing images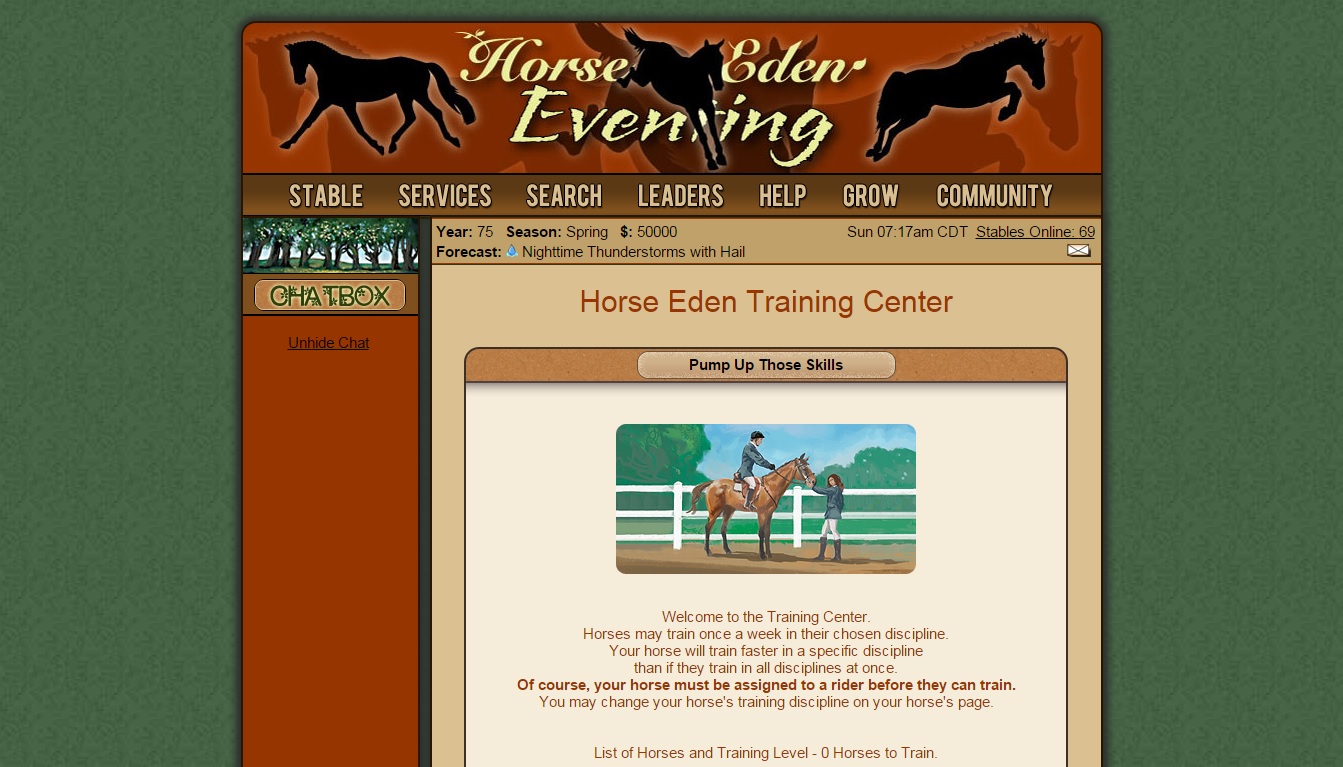 1

comments on

"Horse Eden Eventing"
Firgrove Stables
May 08, 2017 at 10:44 am
i do play HEE its a great game!