Human Age (OFFLINE)
Human Age is a free browser game where you can learn history, which you probably skipped in your actual history classes. Human Age turns learning history fun and learning something useful through a game you like is the best way you can do it. Take control of a human being, you must satisfy your basic needs such as hunger and thirst. Increase your strength, stamina and intelligence for faster progression and better attacks. You can hunt mammoths or pick fruits and vegetables to stay alive. Get a job to earn some money, the list of various jobs includes Wood gatherer, Water carrier, Lumberjack and Stone chooser.





(6 votes, average: 3 out of 5)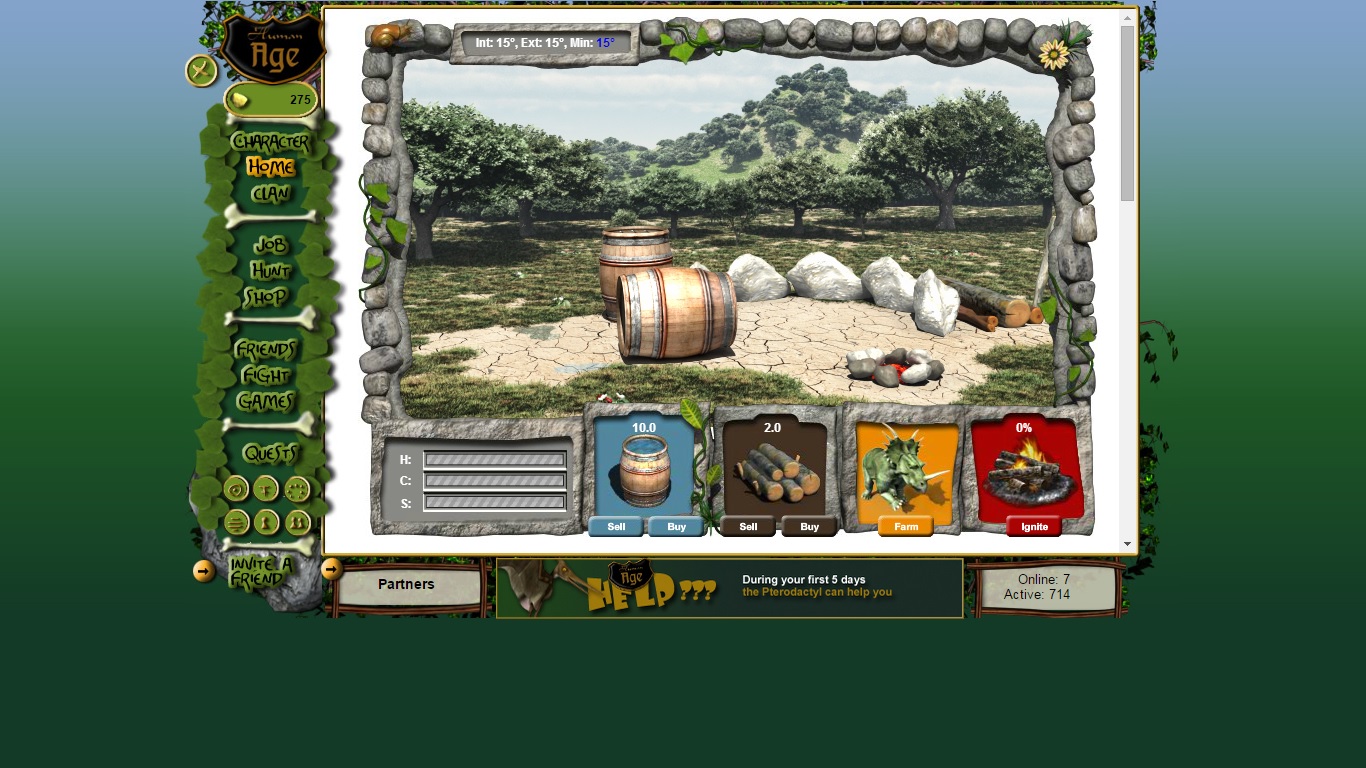 6

comments on

"Human Age"
Mason
May 04, 2023 at 08:17 pm
Hey who wants to help find the developers. And try not email them? Maybe we can get info or a source code use way back machine. Dig in the archived pages. We can revive it and make it last who with me!!!!
AJ
March 10, 2023 at 06:19 am
Man this a huge throwback to when I was growing up.
To any of the old devs out there, if you have the source code, I wouldn't mind rebuilding this game with my love of coding. Loved it. Reach out on [email protected]. Much Love.
Sam
July 14, 2022 at 12:30 am
Remembered this game at 2am and it took me hours to find the correct name. What a shame. I'd still play it
Sonya
January 31, 2022 at 08:36 am
Was just thinking about this game today, tried to find it...very sad to read that it died long ago. I loved playing this when I was a kid, even if I wasn't very good at it.
Jento
September 10, 2021 at 03:04 pm
This was an amazing game back in the day. Like Jgf said above, it just sucks how it ended up dying. I wish it was still around!
jgf
July 19, 2021 at 04:06 pm
A wonderful, quirky little game that deserved better than its ignominious demise. Abandoned by its devs, bugs crept in; the clock stopped on the English servers in Oct. 2014, though the French servers were still playable. Spring 2019 the forums disappeared, two years later all servers were gone.