Immoral Attack
Immoral Attack is a text based strategy game. Defend yourself from various creatures. Global chat and teleport feature included. Lot's of different weapons and skills. Join a guild to get things started, players are friendly and helpful. Guild also have different bonuses that speed up the game for you. Immoral Attack Forum has rich content and helpful tutorials. Looks of the game remind you the first classic text based games, very old-schooly. Level up and increase your rank.





(16 votes, average: 4.19 out of 5)
Rate it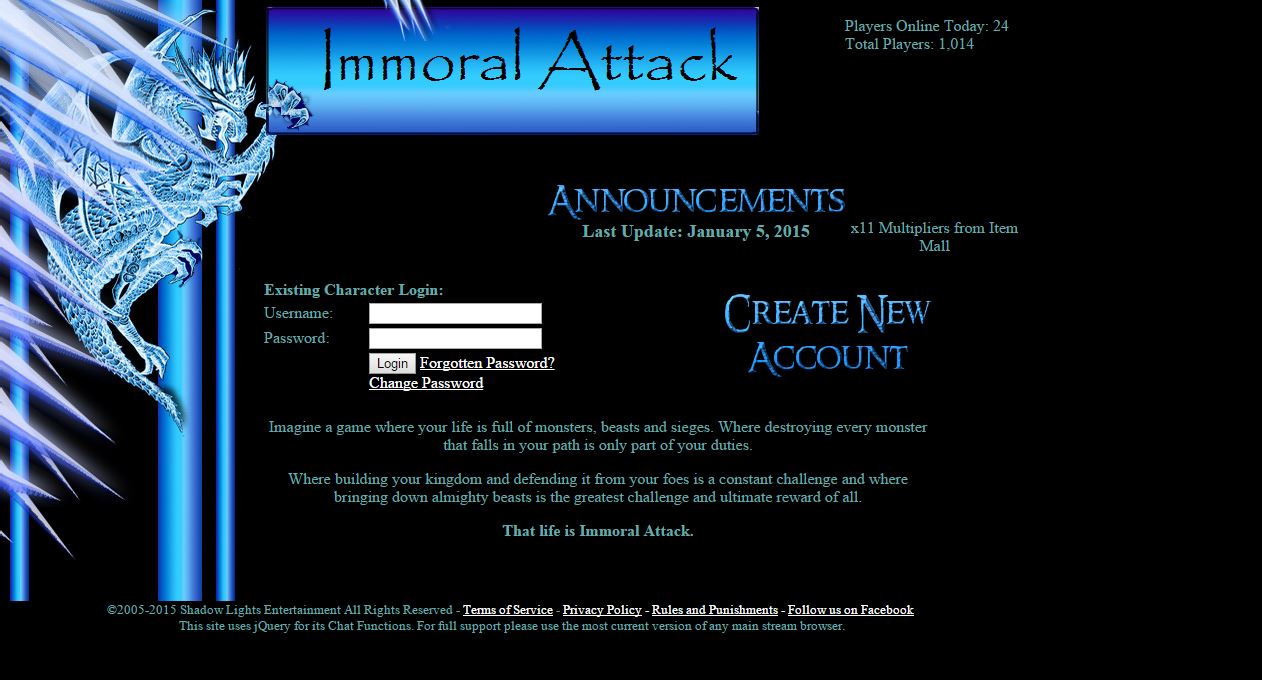 4

comments on

"Immoral Attack"
DanTheMan
January 20, 2016 at 03:15 am
Could use a better designed interface :)
dnalex2013
August 01, 2015 at 06:34 pm
i have been playing this game for a few years now and i still love it! its easy, fun, and addicting. Also theres always new updates coming which is nice to. i think everyone should give IA a try if they havent already:)
Ninja Squirrel
January 11, 2015 at 04:46 pm
Great fun BBG with continual development. Easy to get addicted too with its simplicity yet complexity. Community is awesome and isnt toxic like so many other online games.
Rygar
January 08, 2015 at 07:43 pm
I recommended 100% this game, at first look it seems very difficult game but its simple and very addicting, with a little but great community and dev are giving us a lot of updates.