Killers Instinct Mafia (OFFLINE)
Killers Instinct Mafia is a massively multiplayer online role-playing game that lets you take part in the life of mafia gangs. Open a bank account and invest your money to buy your own house. The most expensive houses are Town House and Lake House. Newbtown is the main center where you can find casino games, shops and item market. Go to school to acquire skills, get a job and join an existing gang or create one yourself. Complete missions, train your stats and commit crimes.





(24 votes, average: 3.38 out of 5)
Killers Instinct Mafia images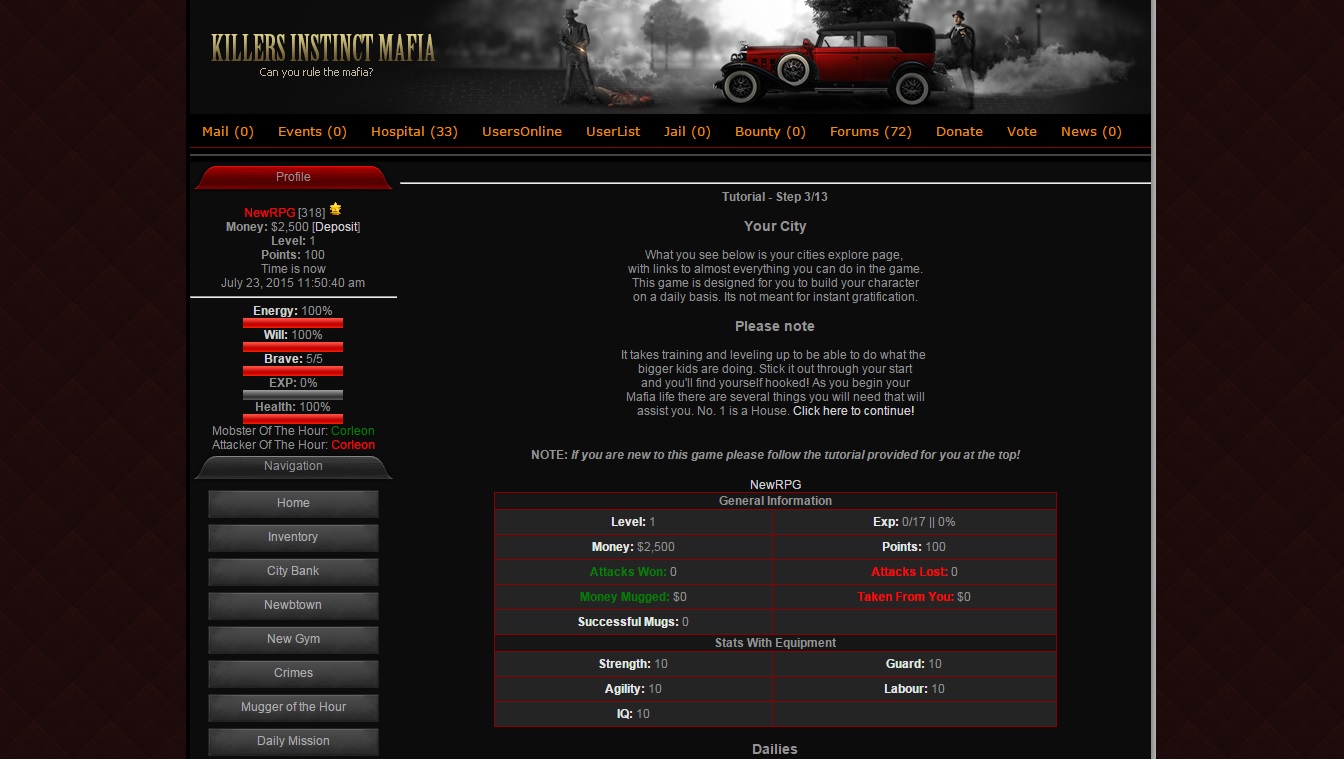 4

comments on

"Killers Instinct Mafia"
Anonymous
August 27, 2016 at 05:17 pm
Poor. Sign up has many glitches.
Accumulated
July 25, 2016 at 01:35 am
Nice game with fresh ideas and friendly staffs. Sign up now.
Ed
July 24, 2015 at 02:31 am
Nice Game
Tangled
July 23, 2015 at 06:43 pm
Hi I am owner of KIM. I played games for years and finally took the plunge. I wanted something that was familiar but new, with fresh ideas. My parnter G7470 (the brains) of KIM has brought to the game his fresh ideas on Missions. We have a daily mission that has a feature where a user is chosen every day to be the pastsy. That person cannot event themselves but they receive a small reward for being the mark of the day. Events are fun like a hug, high five and depending on how you like to play may be a whoopee or two. We also have a Story Line Mission where you are the main character. As you advance through the always growing story you gain items that will aid in advancing your character up in the Mafia Ranks.